Congratulations on taking advantage of this limited-time invitation to join the Trinity Growth Society!
Act now and you'll receive BlockBot Profits – our newest and most revolutionary trading service – FREE for LIFE – a $9,764 per year value.
Everyone else who acts after the clock above counts down to zero will be stuck paying more for this lifetime privilege.
But not you – not today.
In fact, when you act NOW – you'll receive BlockBot Profits FREE, along with every current service we offer. Plus, you will also automatically get all future services FREE as well.
And you will never have to pay another dime as long as you live.
You can even pass this on to any of your family members – and they will never pay a dime either.
That's the power of this extremely limited-time Trinity Growth Society offer.
But I have to warn you of two very important things…
If you leave this page – you void your spot
If you don't take action before the count-down clock reaches zero – this price will increase.
This extremely limited-time offer was created as a thank you to our most loyal VIP members.
That's because we want to give you first dibs on a new breakthrough service and trading technology that – quite frankly – will revolutionize our business and the value of your membership forever.
But we simply cannot keep this offer open long.
That means, if you do not take advantage of this now you're going to miss out on this fleeting opportunity forever.
This offer will simply never be available again. That's a fact.
What You're Getting As A
Trinity Growth Society Life-Time Member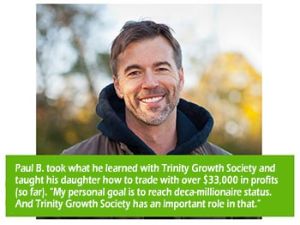 Million Dollar Portfolio

[$1,799/year]

Million Dollar 420 Club

[$1,599/year]

Options Income Pro

[$2,995/year]

Dividend Confidential

[$2,997/year]

Earnings Season Trader

[$1,995/year]

High Yield Trader

[$1,995/year]

IPO Confidential

[$1,997/year]

Tech Stock Rockets

[$2,997/year]

Platinum Profit Multiplier

[$1,997/year]

Dollar Wealth Club

[$199/year]

Personal Wealth Advisor

[$199/year]

NEW*

Blockbot Profits

[$9,764/year]

+PLUS:

All Future Services, Tools, Trade Alerts & Programs We Ever Develop [$ value constantly increasing]
TOTAL VALUE: $28,536 PER YEAR
Yours For LIFE: A Single One-Time Payment $7,997
WARNING: Price Increases Tuesday at Midnight

These Strategies Can DOMINATE The Markets For Superior Returns
Lifetime Membership Benefit #1:
Real Money Portfolio Strategies
Invest alongside somebody who has actual skin in the game.
Our first Real Money Portfolio began on January 22nd, 2009.
Ian Wyatt put $100,000 of his own money on the line.
Today that portfolio is up over $950,000.
Investors who followed had to chance to get into Tesla early for 8,454% gains.
Mastercard for 1,870% gains.
And Netflix for 4,971% gains.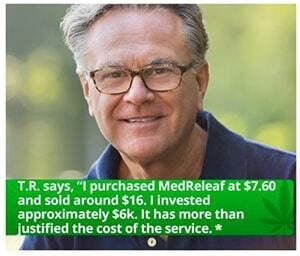 Right now – in one of our Real Money Portfolio strategies – we're already up…
58% on Charles Schwab
135.9% on Asana, Inc
64.8% on Vail
43.2% on Viavi Solution
956.7% on Moderna, Inc
And this is all just within the last 16 months alone.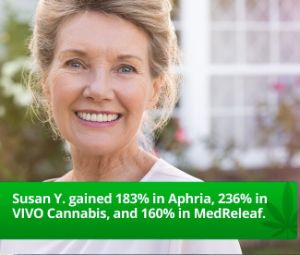 In another one of our Real Money Portfolio strategies we're already up…
173% on Cresco Labs
302% on Green Thumb Industries
764.3% on GrowGeneration
…much, much more
Lifetime Membership Benefit #2:
Dynamic Options Income Alerts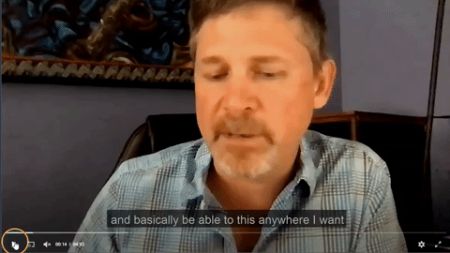 Bruce Fisher who spends less than ten minutes a week using these options strategies and is on track to reach retirement.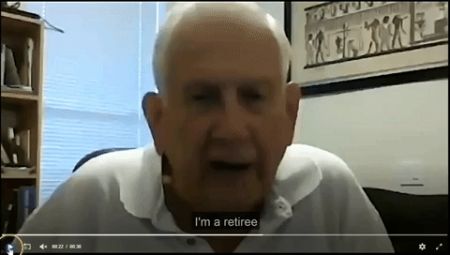 Richard who says "it's a great program for retirees", doesn't involve a lot of time, and is easy to use even for folks like him who aren't the best at technology.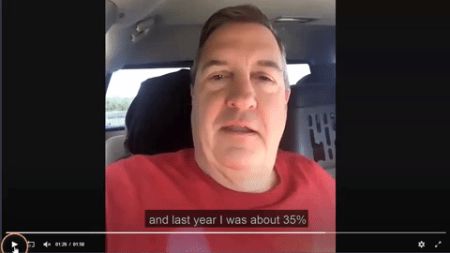 Darwin Moore who says he pulls in anywhere from $35,000 a year to $44,000 a year using these strategies – even while he's traveling and only trading from his phone.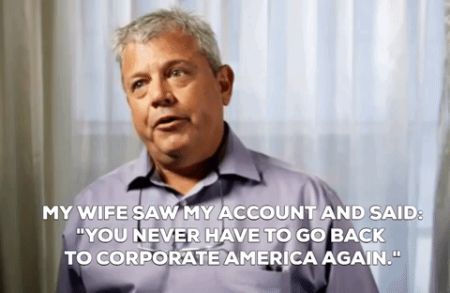 Roman Garner said he was able to quit his career as a mortgage banker and that his wife exclaimed, "You never have to go back to corporate America again."
Of course, these testimonials and others on this page are extraordinary and your results could vary. But these are normal folks just like you – not "genius" professional traders – and they're able to use these dynamic options income alerts for great benefits.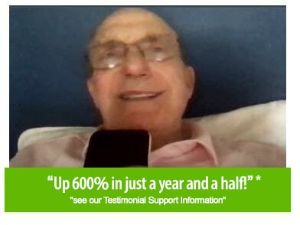 These are the same options strategies that – back in 2018 – saw a 90.7% win-rate even when the market tanked 34%.
These are the SAME strategies that saw an 81.3% win-rate during the stock market crash of 2020!
Lifetime Membership Benefit #3:
Special Dividends For Fast Cash Payouts
Get FAR higher yields than buying and holding even the best dividend-producing blue-chip stocks.
Clients who allocated $10k per trade had the ability to cash in…
$17,270 in 2017
$19,280 in 2018
$19,530 in 2019
$23,910 in 2020
Here's just a glimpse of the types of payouts they were able to receive every 19 days…
$1,060 from Cheetah Mobile
$1,030 from Equity Commonwealth
$650 with Diamond Hill Investment Group
$540 from Amerisafe, Inc
$1,100 with TripAdvisor
$520 with Investors Title, Co.
$540 with United States Lime & Minerals
$560 with Buckle, Inc
$1,150 with Merrimack Pharmaceuticals
These income-producing dividend strategies boast an 81.6% win-rate.
That's why subscribers RAVE about this service every chance they get!
Paul B: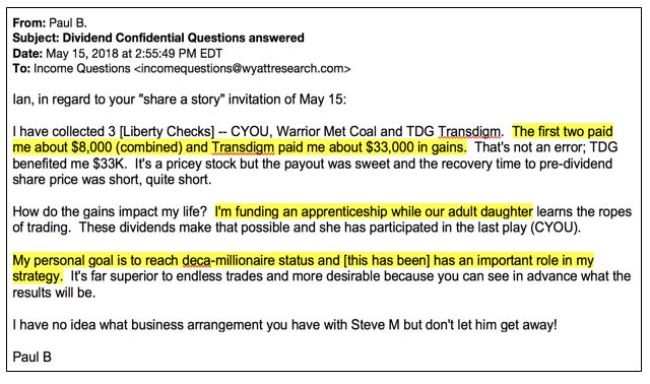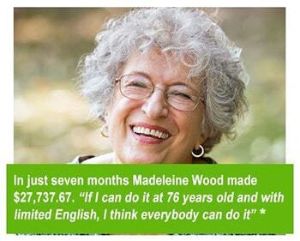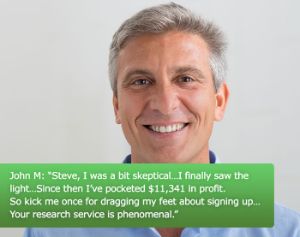 Lifetime Membership Benefit #4:
Overnight Earnings Trades
How'd you like to find earnings season trades with a proven and verified 80.5% accuracy of being profitable?
Our proven track record speaks for itself – best of all you can book gains on these trades in as little as 12 hours!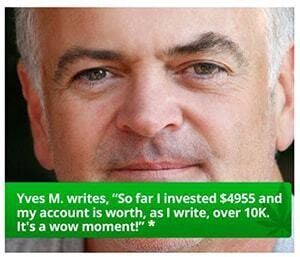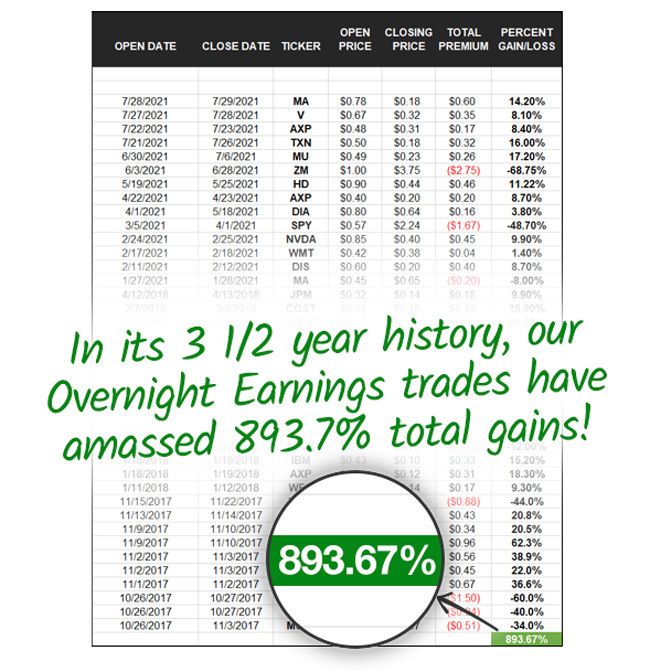 Lifetime Membership Benefit #5:
Stock Rental Royalties
What happens when you take a proven, safe, reliable strategy like Covered Calls and REDUCE the cost by up to 75% while boosting profits over 50%?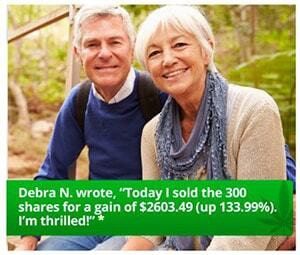 Stock Rental Royalties.
From January 2020 to July 2021 SPY gained 30.7%...
But THIS strategy gained 105.6% instead!

From January 2020 to July 2021 SPDR Gold Shares ETF returned 15.7%...
But THIS strategy gained 64.1% instead!

iShares 20+ Year Treasury Bond ETF returned 6.5%...
But THIS strategy gained 38.4% instead!

The Russell 2000 ETF gained 26.8%...
But THIS strategy gained 70.7% instead!

Metropolitan Life gained 16.5%...
But THIS strategy gained 70.3% instead!

United Rentals gained 66.4%...
But THIS strategy gained 115.6% instead!

DR Horton saw 30.1%...
But THIS strategy gained 92.3% instead!

And believe it or not – this is only a small sample of what was possible with this strategy over just the last year!
Lifetime Membership Benefit #6:
Shadow Funds
Take a look at these returns…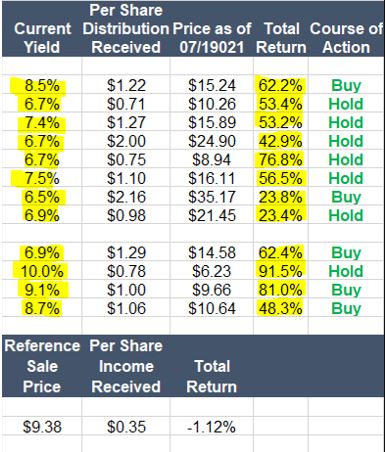 62.2%...76.8%...81%...91.5%...
And look at these yields!
6.7%...7.5%...8.7%...91.%...10%!
What you're looking at are the total open returns over just the last 14 months.
This model portfolio was started right at the very bottom of the Coronavirus selloff.
After that happened, the S&P 500 saw one of the biggest and fastest recoveries on record, quickly climbing to new highs.
Yet THIS portfolio BEAT the S&P 500 over the last 14 months.
SPY = 41% gains

Shadow Funds = 49.5%!
According to Forbes 90% of investors have no idea Shadow Funds exist!
But now you can be one of the 10% who benefit BIG off this little-known market-beating strategy.
Lifetime Membership Benefit #7:
Pre-IPO Opportunities
In the past, only wealthy accredited investors with deep pockets and high-level insider connections could get into explosive companies before they went public.
Not anymore.
We've uncovered a secret loophole that let's anybody invest in the most exciting companies in the world before they go public.
Since this service was launched less than 12 months ago, we've been able to close out an impressive series of gains in our model portfolio.
Take a look for yourself…

54.3% on Cerevel
55.6% on Apex Technology Acquisition
80.32% on Luminar Technologies
158.1% on Opendoor Technologies
298.6% on Churchill Capital IV
208.1% AND 432.2% on Quantumscape
We haven't seen a booming IPO market like this in over 20 years.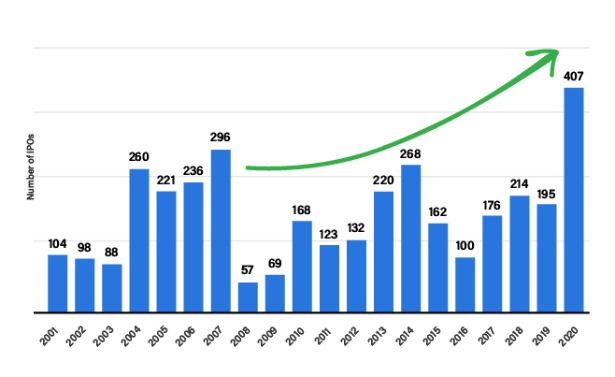 Now's your chance to potentially cash in BIG.
Lifetime Membership Benefit #8:
20x Your Money with The Retirement Code
Take a look at this strange code: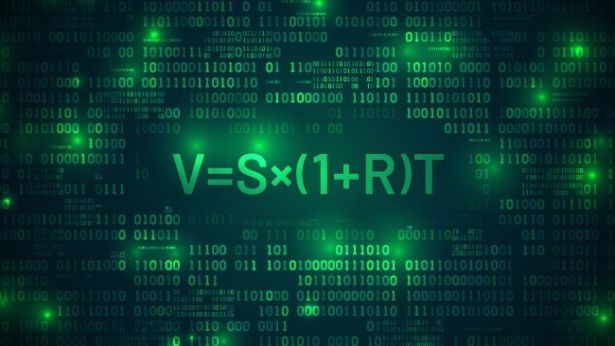 This hidden code embedded into the stock market is responsible for one of the most amazing strategies we've ever created.
It's a strategy that has the ability to 20x your money in as little as 64 months.
And it can hand you an iron-clad retirement income in the process.
In fact, when we back-tested this code with a $5,000 account we found it was possible to turn $5,000 into over $100,000 in just 64 months.
Even better, once we did that, it was possible for the account to generate $60,000 a year in income.
Not only that, it was possible to scale up to $400,000 and create a retirement income of $235,000 a year as well.
It's called The Retirement Code and with it, you could potentially retire 94% sooner than any other conventional method out there.
Just look at how long it takes for $5,000 to return a $60,000 per-year income with The Retirement Code (green line) versus the S&P 500 (red line)…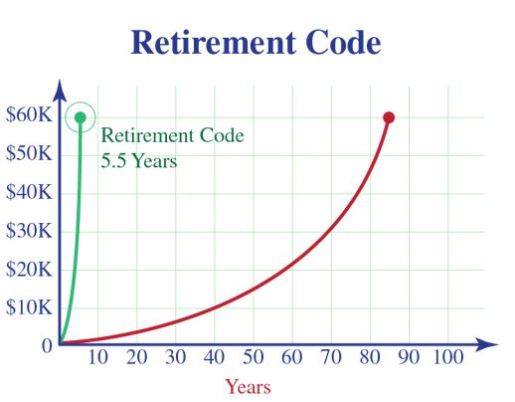 It takes 84 years with the S&P 500!
And just 5 years with The Retirement Code.
It's no contest.
Lifetime Membership Benefit #9:
BlockBot Algo-X
The brand-new, groundbreaking trading technology destined to revolutionize our business and BOOST your profit opportunities like never before.
Blockbot automatically scans tens of thousands of stocks 24/7 and flags the ones with the most amount of insider buying and selling.
Institutions use these "Block Trades" to hide their enormous stock positions – which are often worth hundreds of millions of dollars.
By following the smart money – buying when they buy and selling when they sell – we have been able to rack up an outstanding track record.
In the last 40 months alone, it has produced 44 trades that have resulted in over 50% gains (an average of one per month).
25 of those trades were up over 100%.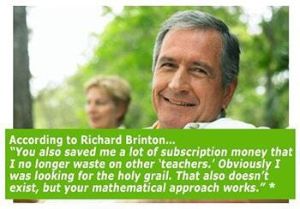 Including…
268.2% on Google
118% on Wells Fargo
125.2% on SPDR Gold
136.4% on CVS
111.4% on Aritus Acquisition, Inc
102.8% on General Electric
100.6% on Paya Holdings, Inc
105.1% on Palantir Technologies, Inc
147.1% on Advantage Solutions
116% on Stable RD Acquisition Corp
134% on Cerevel Therapeutics
150% on Velodyne Lidar Inc
130.7% on Hims & Hers Health Inc
105.1% on Oaktree Acquisition Corp
134% on AirBnB
210% on Luminar Technologies.
251% on QuantumScape Corp.
203% on Establishment Labs Holdings
278% on Skillz, Inc
412% on Churchill Capital Corp.
490.8% on Desktop Metal Inc
Now, you too can benefit from this revolutionary financial technology breakthrough.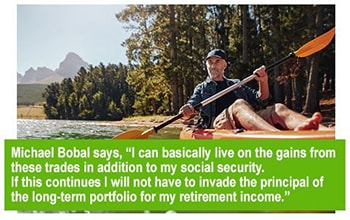 What You're Getting As A
​Trinity Growth Society Life-Time Member
Million Dollar Portfolio

[$1,799/year]

Million Dollar 420 Club

[$1,599/year]

Options Income Pro

[$2,995/year]

Dividend Confidential

[$2,997/year]

Earnings Season Trader

[$1,995/year]

High Yield Trader

[$1,995/year]

IPO Confidential

[$1,997/year]

Tech Stock Rockets

[$2,997/year]

Platinum Profit Multiplier

[$1,997/year]

Dollar Wealth Club

[$199/year]

Personal Wealth Advisor

[$199/year]

NEW*

Blockbot Profits

[$9,764/year]

+PLUS:

All Future Services, Tools, Trade Alerts & Programs We Ever Develop

[$ value

constantly

increasing]
TOTAL VALUE: $28,536 PER YEAR
Yours For LIFE: A Single One-Time Payment $7,997
WARNING: Price Increases Tuesday at Midnight

Complete Your Enrollment Details Below
- OR -
Call: 1-888-875-1960
WARNING:
Price Increases Tuesday At Midnight