$1,500 savings off the regular 1-year price of Real Wealth Discoveries
2 extra FREE years of access

Access to the launch portfolio including the

top 5 BUY NOW mining stocks

100% Customer Satisfaction guarantee!

This Real-Wealth-Discoveries Offer
Expires Today at Midnight
Do you really want to know what's possible with Real Wealth Discoveries?
It's the opportunity to get in on stock moves that only come around every 25 to 50 years.
A 10 and 20 bagger HUNTING ground of only the best, highest-quality mining stocks sent directly to your inbox every week.
Ask yourself – did you miss out on gains like these?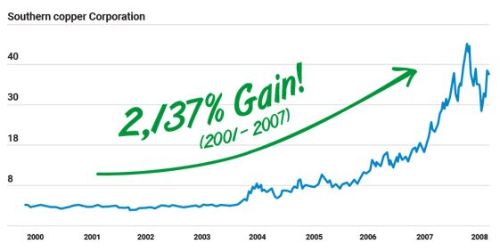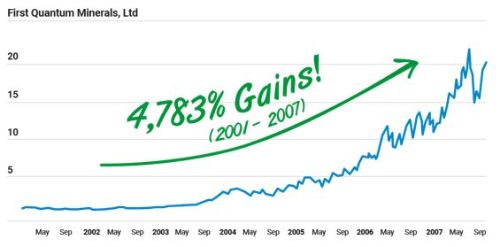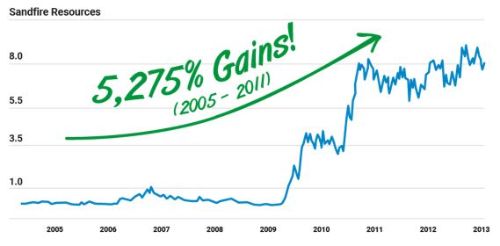 With Real Wealth Discoveries you don't have to miss out on the commodity boom of the century…
…and you don't have to frustrate yourself over all the different mining stocks, possibilities, and conflicting news reports.
You can simply sit back, relax, and let the BEST opportunities come to YOU.
Because that's exactly what Mike Burnick spends every day doing – finding you the highest quality mining stock opportunities set to SKY-ROCKET.
Listen – this boom is happening with or without you.
The battery revolution is here – the Dawn of a New Energy Age is upon us.
This is YOUR chance to potentially mint a FORTUNE on the raw materials that are set to fuel this future.
It all begins with these five reports – which you can get access to immediately.
SPECIAL BONUS REPORT #1
Get a Piece of Eric Sprott's $19.8 Million Silver Producer
Valued at $297
This small-cap Canadian miner is already exploring three very promising projects in proven silver-producing areas in Nevada and Arizona.
And they don't call Nevada the "Silver State" just because it sounds good.
It's a legendary location that has produced silver finds for hundreds of years and is the world's 3rd best mining jurisdiction…
This company's flagship is the Candelaria project where the first silver deposits were discovered all the way back in 1864.
The historical resource estimates here point to 44 million ounces – a possible motherlode.
The company's other two projects include Cherokee in Nevada and Phoenix Silver Project in Arizona.
But here's the most exciting part… Drill results are going to be announced soon, and when they are shares of this mining stock could go BALLISTIC.
Not only that, this company has a proven management team with years of experience in large-scale exploration and mine development.
Plus – they have amazingly-solid financial backing.
They've raised $9.5 million last year from investors, including precious metal investing legend Eric Sprott.
He's bet BIG on this company, buying up a 16.25% stake with 33 million shares!
And right now, this company is trading for less than 70 cents!
When resource investing legend Eric Sprott bets big on a stock PRIOR to a big drill announcement… then it's safe to say you want to be in on the action.
SPECIAL BONUS REPORT #2
2,000% On This Growing Silver Producer
Valued at $397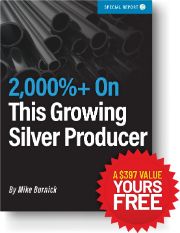 This company has a legendary history! They've been established since 1891!
Not only that, they're one of the largest silver producers in the United States with operating mines in Alaska, Idaho, and Quebec.
Plus, the company owns a number of exploration properties and pre-development projects in world-class silver mining districts throughout North America.
They also own two of the largest and highest-grade silver mines in the world.
This company's cumulative gross profit and net cash flow has only grown over the last 14 years – as you can see on the bar chart below.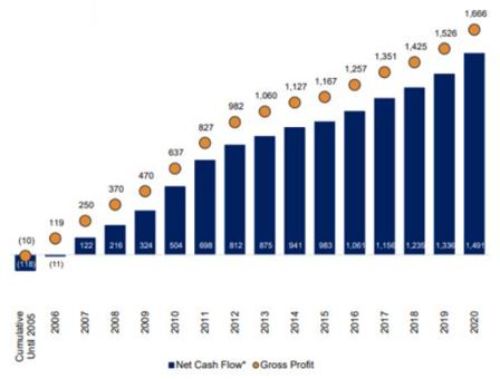 In other words they've only grown more and more and MORE profitable!
Since 2016, their silver reserves grew 250%.
This year alone they're expected to produce 13 to 14 million ounces…
And by 2023 they expect to ramp up to 14 million to 15 million ounces of silver.
The upside potential on this company is huge.
During the last big commodity bull cycle that started in 2000, their shares soared 2,528%!
I see similar upside this time around – if not greater.
Because often – when it comes to quality mining stocks – history repeats itself.
SPECIAL BONUS REPORT #3
The $1 Stock Ready to Make Another 25x Move
Valued at $497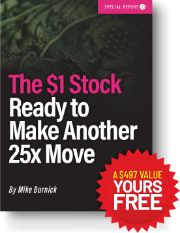 This company is the darling of a multi-billionaire living legend in the resource sector.
Not only that...
The stock has a stellar 40-year record with a management team experienced enough to cut production costs during downswings…
So they can make an absolute fortune on the next upswing.
Just take a look at this chart to see what I mean…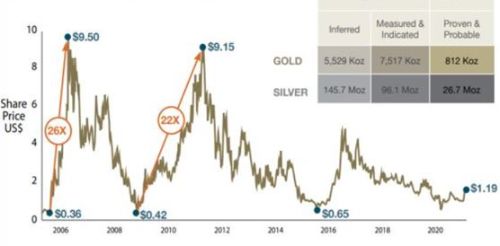 During commodity booms...
This stock has a history of making 20x or more gains.
And I believe another 25x (or more) upswing is just now beginning.
This company not only produces silver, but also gold and copper…
So it's perfectly primed to benefit from multiple aspects of this Battery Metal Megawave.
In fact, this company owns a large underdeveloped copper deposit in Argentina and multiple silver development projects in Mexico.
They also have exploration projects in Nevada, Canada and Argentina.
This is no "pie in the sky" explorer with a few promising drill results.
This company owns 26.7 million ounces of proven and probable silver reserves.
All in all, they own about $1.5 billion of gold in the ground and $738.3 million of silver in their mines.
And hovering around $1 per share today, the entire company has a market value of just $500 million.
Think about that for a second – they've got over TWO BILLION DOLLARS in actual net asset value….yet they're trading like a $500 million company?
…do you think that's going to last very much longer?
Neither do I.
SPECIAL BONUS REPORT #4
How to Book 1,000% Or More Gains on This South African Copper-Gold Producer
Valued at $397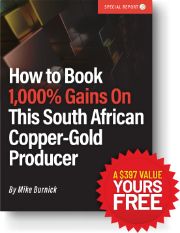 This gold and copper mining and exploration company operates out of South Africa and Papua New Guinea: one of the world's premier gold-copper regions.
These guys have an impressive 70-year operating history...
In fact, they're the most experienced emerging market miners and producers in all of South Africa.
During the first half of 2021 alone, this company boosted production profits by 49% to $418 million (up from $280 million).
They also grew their total mineral reserves by 20%...
AND increased their resources by a whopping 43%.
Quite simply – This company is a money-making machine.
Operating free cash flow margins were 69% during the first half of this year…
And profit surged 291% higher in the first half – up to $356 million (up from $91 million previously).
In my opinion – this stock's got nowhere to go but SKY HIGH.
SPECIAL BONUS REPORT #5
The Graphite Miner Ready to Scream 1,000% Or More
Valued at $197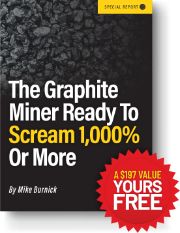 This company's Lac Gueret project in Northeastern Quebec is one of the highest-grade deposits in the world….
Which means they're on track to be one of the lowest-cost producers in the world.
They are sitting on HUGE potential assets with a mineral resource of 11 MILLION tons of graphite…
…plus more than 200 years of resources at 50,000 tons per year production means long-term stable supply.
Right now, engineering is 76% complete.
Equipment is on site with all permits required to start project construction with a 12-18-month timeline….
Plus 4 months to start-up operations to begin full commercial production.
You want to be in on this company BEFORE they go into production.
Because that's going to give you HUGE upside on this stock – which is trading right now for less than 50 cents a share.
SPECIAL BONUS REPORT #6
Your One-Stop-Shop Stock For The Battery Metal Megawave
Valued at $297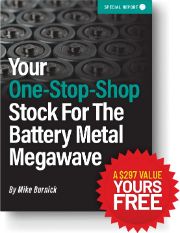 Want to make sure you get FULL exposure to the Battery Metal Megawave?
This stock will do it for you!
This stock is a "one-stop-shop" for the most prized raw materials used in Lithium-Ion Batteries.
I'm talking about Graphite, Lithium, Cobalt and even materials for high thermal efficiency like Silica and Nepheline.
They also produce materials that improve the efficiency of energy generation like Dysprosium, Neodymium, and Hafnium.
This company does it ALL.
Their flagship asset is the Woxna Graphite Production facility located in Central Sweden.
That means, these guys can target the supply of specialty materials for lithium-ion battery production.
They have 7.7 MILLION tons of resources, excellent infrastructure like road, power, ports, water, and services and the unique ability to underpin a secure and sustainable European graphite supply chain.
If you miss out on these guys, you're missing out on a huge CHUNK of the Battery Metal Megawave.
SPECIAL BONUS REPORT #7
The Little-Known Miner Producing America's Critical National Security Metals
Valued at $259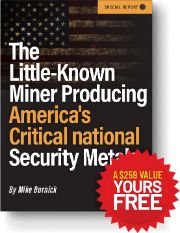 This critical rare earth metals producer in America's heartland produces minerals that are designated CRITICAL by the US Government.
In other words – Uncle Sam needs this on lock-down.
This includes Niobium and Scandium – these minerals are critical to next-gen technology and industrial applications.
This includes, Solid oxide fuel cells, aerospace & defense systems, light-weight vehicles, stronger and lighter alloys for infrastructure projects…and more.
These rare earth elements are all critical for the next generation of highly efficient, rapid-charge battery technologies as well.
There's just one problem…
Key global supply chains run through politically sensitive and unreliable locations such as Russia, China, and South America.
Yet THIS company is located securely in Southwestern Nebraska!
And the large underground deposits this mine have give it a mine-life of 36 years.
Not only that… 100% of the first decade of expected Niobium production is already under sales contracts or letters of intent!
And 12% of projected Scandium production is under contract.
Global market value of these rare earth oxides are expected to soar 433% to $16 BILLION by 2030 alone.
And right now, this company is trading at just 12.6% of its $2.1 BILLION net present value.
In other words – the upside here is insane!
In fact, right now you can snap up shares for less than $1.50!
FAST ACTION BONUS
The "Standard Oil" of Lithium Producers
Valued at $297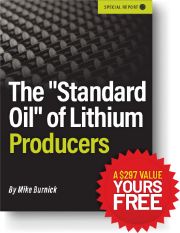 This company has a HUGE history of BIG spikes during commodity booms!
For example… from 2008 – 2009 it screamed up 2,044%.
From March 2020 to January of this year it gained 1,025%!
But this could be just the beginning.
This blue-chip American lithium company has built an ultra-secure supply chain for the USA.
And they have enough Lithium to supply 10 battery mega factories with more than 355 Gigiwatts of battery capacity in the US alone by 2030!
Do you want to be on the sidelines when this makes another 1,000% or 2,000% jump?
You'll Also Get 3 FULL Years of Access to Real Wealth Discoveries!
The above bonuses are 100% FREE when you accept this invitation to Real Wealth Discoveries.
Plus, Mike is pulling out all the stops with this special limited-time Charter Member Discount.
That means you'll get 3 full years of unlimited access – for less than the normal yearly membership cost. That means TWO YEARS FREE!
With Real Wealth Discoveries you'll get the following weekly membership benefits:

MEMBERSHIP BENEFIT #1
The Real Wealth Discoveries Newsletter
Valued at $2,995
Every week, you'll receive Mike's weekly newsletter PACKED full of the latest Battery Metal Megawave plays.
These are mining stocks ready to soar during what could be the biggest commodity boom in a century.
No need to get distracted by all the "noise" in the markets – this cuts out all the nonsense and delivers you only the highest quality opportunities.
This newsletter will alert you to at least two new opportunities each month.
And Mike promises to give you his full research file on each of these situations.
And that means briefing you on:
The company

The transaction

And how to maximize profits along the way
To make that happen, it's important you get our...
MEMBERSHIP BENEFIT #2
Timely Trade Alerts
Valued at $995/year
Folks, these stocks are moving FAST!
We're seeing some miners jump HUNDREDS of percentage points in as little as five days.
That's why we're always going to notify you when it's time to get in (and out) of these stocks so you're never left hanging.
We'll send you urgent opportunities and trade alerts via email and text message (SMS).
Your trades will arrive with ALL the details.
This includes the name of the company and instructions on how to secure shares in your online brokerage account.
And you can either "copy and paste" these into your broker...
Or simply read them over the phone to your financial advisor.
MEMBERSHIP BENEFIT #3
Live Model Portfolio
Valued at $995/year
Your membership also gives you access to our model portfolios.
This includes all open positions and closed positions, each with our recommended buy up to price (and stop loss if applicable).
This provides you with an easy way to follow along with our recommendations and track all of our current and past positions.
You will also be able to easily see all current gains / losses on open positions and gains / losses on all past closed positions...
So you always have a 100% transparent view of our track record.
MEMBERSHIP BENEFIT #4
Your Personalized Portal
Valued at $1,995/year
This is a state-of-the-art, ultra-secured, personalized portal.
And it's accessible 24/7 with your secret password on any device – including a smart phone, tablet, laptop, and PC from anywhere in the world with Internet.
This allows you to stay completely organized.
It's a simple, intuitive area where all of your current and past special reports will be accessible, all current and past buy or sell alerts, all current and past archived newsletters, and of course your live model portfolio access as well.
All material is available for you to download (and print out at your leisure if you wish).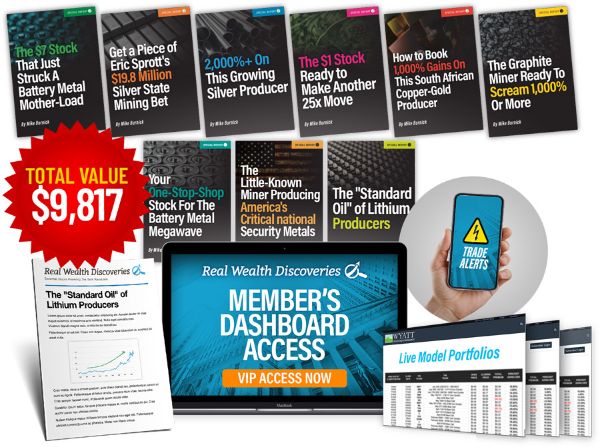 Everything accessible and on-demand at your fingertips. Of course, you can also always call the VIP Concierge team at 1-888-875-1960.

Your Satisfaction Is
100% Guaranteed
You're ready to access everything ASAP!
Plus, your satisfaction and success are 100% guaranteed in two crucial ways.
First, your satisfaction is guaranteed. If you're not 100% satisfied at any time, you can contact Wyatt Investment Research. They will cancel your membership and provide a credit toward any other research or trade alert service that's available.
Second, your performance is guaranteed. You can contact Wyatt Investment Research if you don't earn at least 300% profits in the next year using this research. If your results come up short, you can request that your membership gets extended by an extra 1-year -- no questions asked.
With everything to gain – and nothing to lose – now is the time to get started with your…
Charter Member Discount Before
It Expires Tonight
Real Wealth Discoveries is now open for the very first time.
And that's why Mike is offering this very special 1-time Charter Membership Discount.
Right now, you can access everything and lock in 3-years of membership for just $1,497.
This is a huge discount from the $9,065 in annual membership benefits.
Plus, you'll get 3-years of access for less than the regular 1-year membership.
Remember – the normal retail price of Real Wealth Discoveries is $2,997 per year.
That means, at the normal price, 3 years should be $8,985!
But you're getting an 83.4% discount for just $1,497 for ALL THREE years!
However, please understand that access must be limited.
First, this special offer is ONLY available to the first 100 people who respond.
More than 4,179 people registered for this webinar you just attended. So, every spot could be claimed in the next couple of hours.
Second, there's a strict deadline: midnight. This midnight.
Next week, Mike may elect to "re-open" this special offer. IF that happens, the Charter Membership price could be at least $500 greater than today's special offer.
You're now ready to enroll in Real Wealth Discoveries and get in on the most explosive mining stock opportunities in the market!
And the next step requires you to either…
Complete the Secure Order Form Below
- OR -
Call: 888-875-1960
WARNING: These Opportunities Are Time Sensitive
If you wait too long in order to get into this enormous Battery Metal Megawave it could take off without you…and then the opportunity may be gone before you know it.
Taking too much time to "make your mind" in this situation could potentially lose you A LOT of money and a A LOT of opportunity.
Timing is everything.
Remember, the last time we saw a commodity boom anywhere near this level, you had the opportunity to turn tiny grubstakes into potentially lifechanging profits…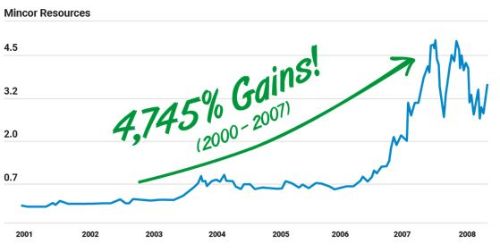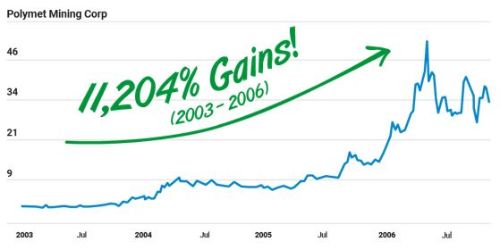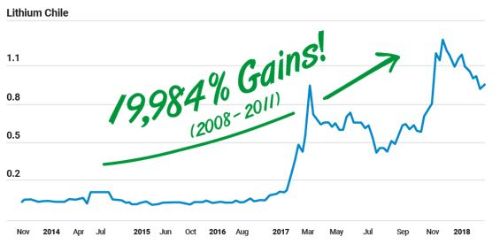 I'm begging you – do not let this opportunity pass you by.
Because here's the fact of the matter…if you do you'll have to wait another 25 to 50 years to ever see it again.
Remember, that's how long these commodity cycles usually take on average.
You can see it here on this chart…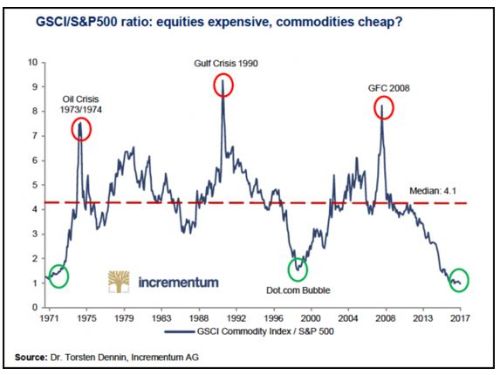 The last time you had this opportunity was back right before the Dot Com bubble.
The one before that? All the way back in 1971.
Do NOT miss out on this.
Get started below.
Complete the Secure Order Form Below
- OR -
Call: 888-875-1960