There are hundreds of people on this page right now including yourself. Only 75 will be guaranteed access to this specialized Swing Scalping System.
The faster you click "Yes" below – the more likely you are to be one of the lucky few who get in NOW and start pulling in profits of up to 50% or more 3x a week like clockwork while everyone else is seeing their portfolios bleed out like a stuck pig.
Brian Mac has CRUSHED the markets this year during one of the worst bloodbaths in over 15 years – he's up 92.9%.
Now – the secret to HIS success is about to be the secret to YOUR success.
Up to 3x a week, Brian will send you highly-qualified "Swing Scalping" trade alerts. And in just a few minutes of "work" a week – you can benefit from his expert analysis and 75% win-rate all while booking up to 50% or more gains 3x a week.
Sound too good to be true?
The proof is in the pudding.
Already, people just like you have been seeing REAL success with REAL money using Brian's Swing Scalping trades.
For example, Mike K. said "I made 30% on this trade. Your analysis was right on."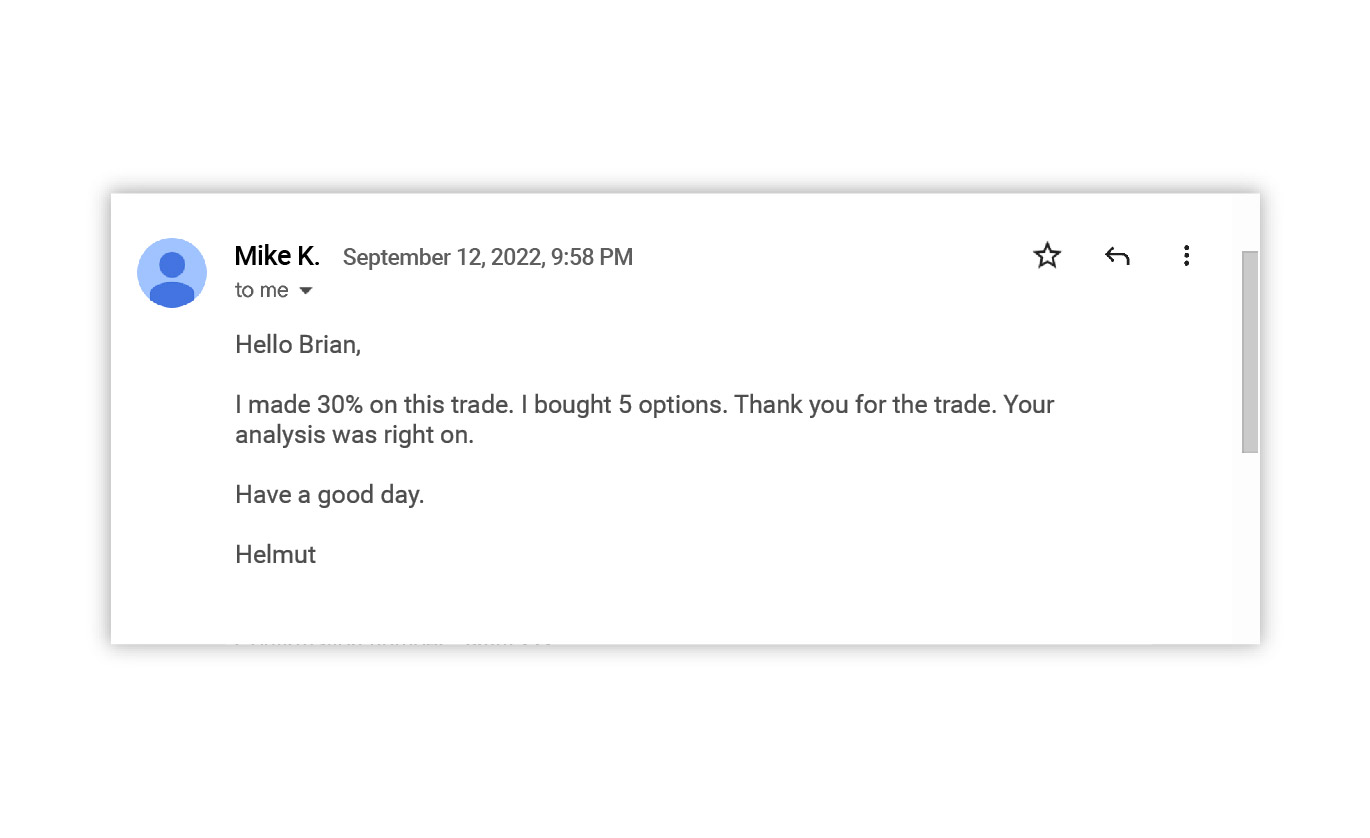 David K. says he "can't do without" these trades!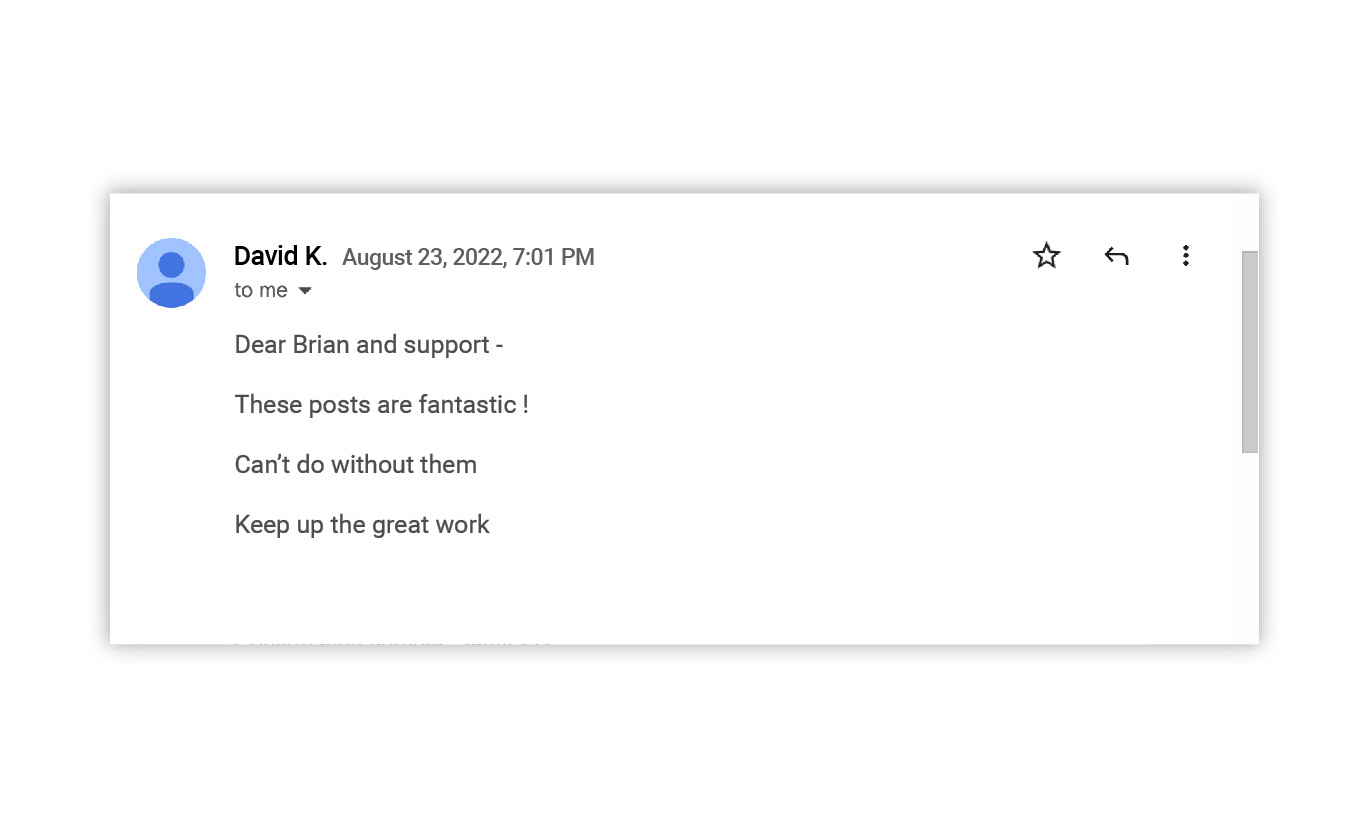 Brian L. closed out a 56% gain in 15 calendar days.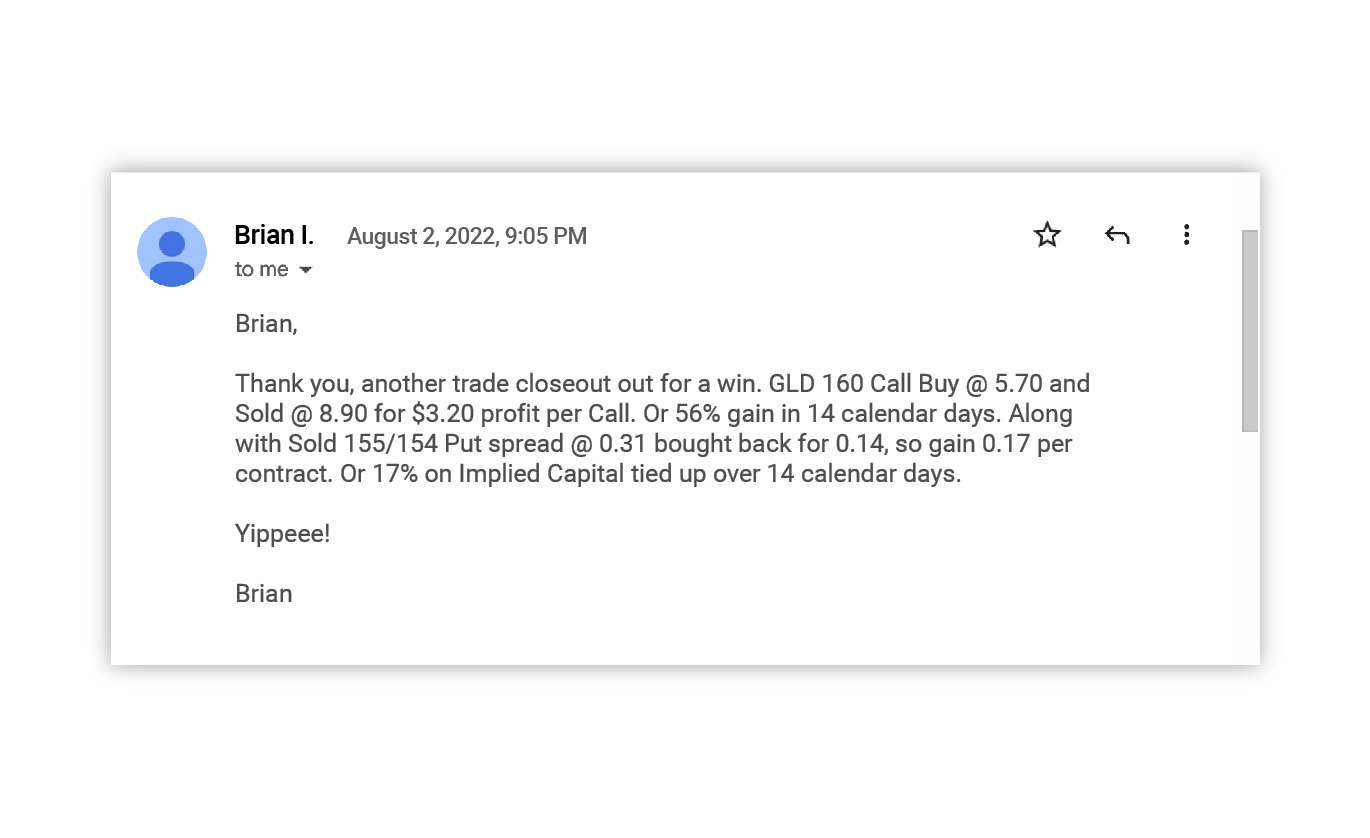 Tibor F. booked a "sweet' 53.9% gain.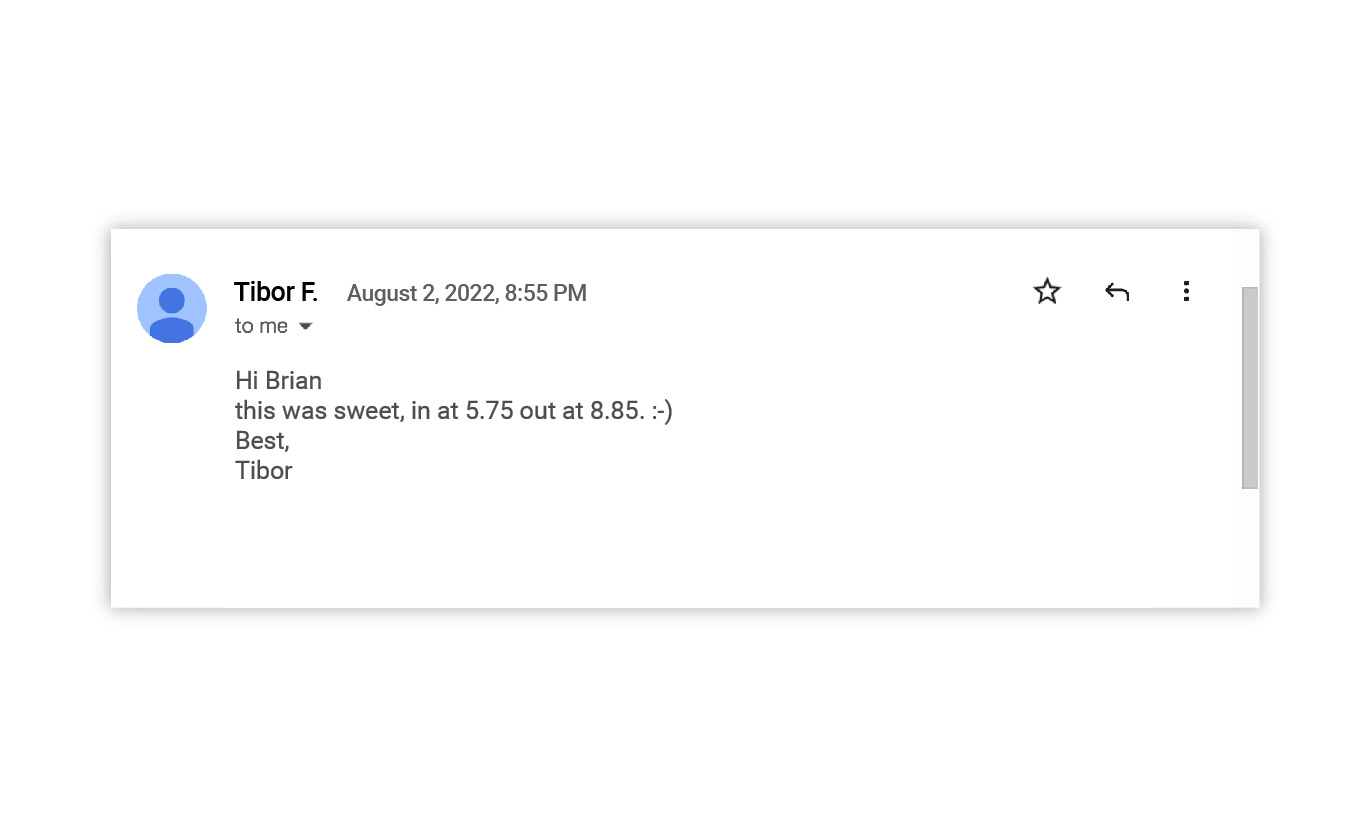 Swing Scalping Is One Of The ONLY Proven Methods To Make Consistent Cash Gains In This Crazy Market – Only 75 People Guaranteed Access



Brian Mac's Swing Scalping System is one of the ONLY methods in the world that can make money in a market like this.
His proprietary system lets you book MASSIVE gains even in the most volatile and confusing markets – up to 3x a week like clockwork!
Brian's secret: His 4-step system identifies stocks poised to enter their "Profit Windows" – offering up to 50% gains in just a few days or at most a couple of weeks.
Almost NOBODY else can spot these trades – but Brian Mac does it with a 75% success rate!
And now YOU can benefit as well. Just follow his trade alerts and you too can start "Swing Scalping" weekly profits out of the market.
Just look at how he's able to pinpoint the PERFECT "swing scalp" opportunity, even on stocks that are flopping around like a fish out of water.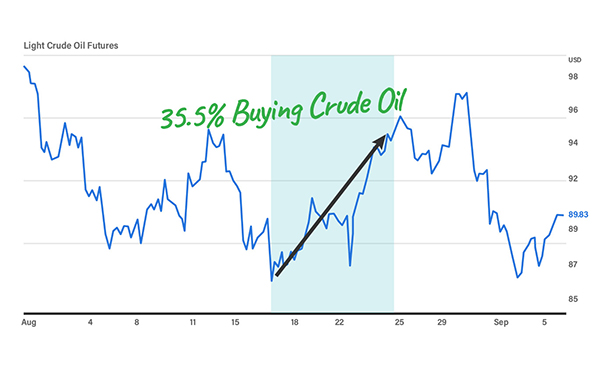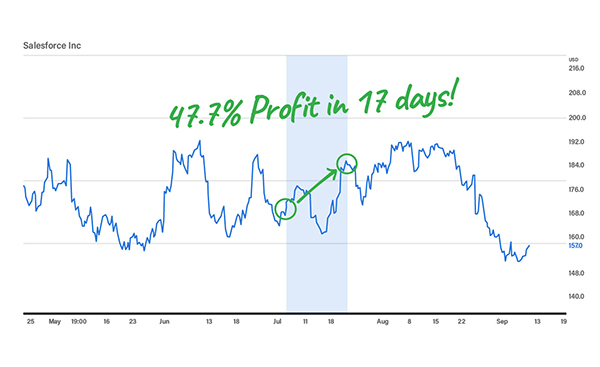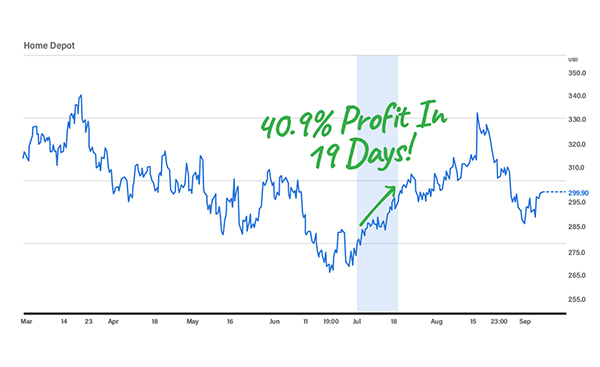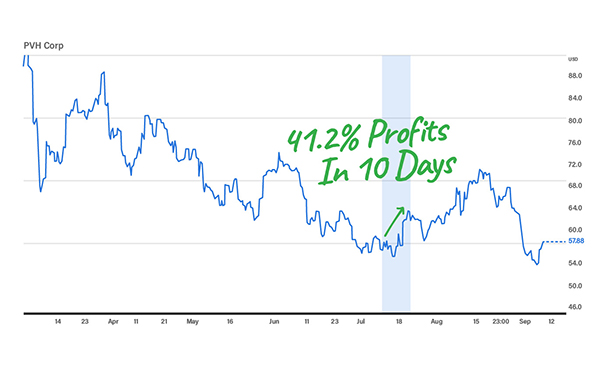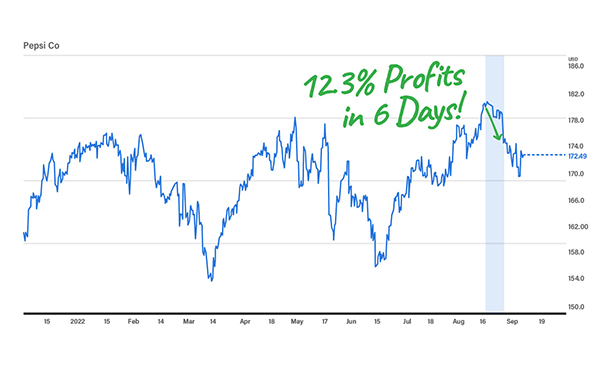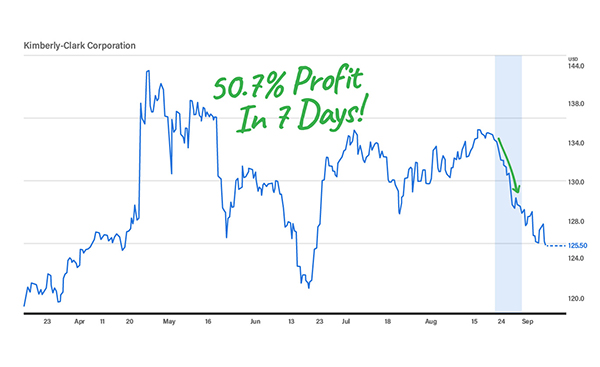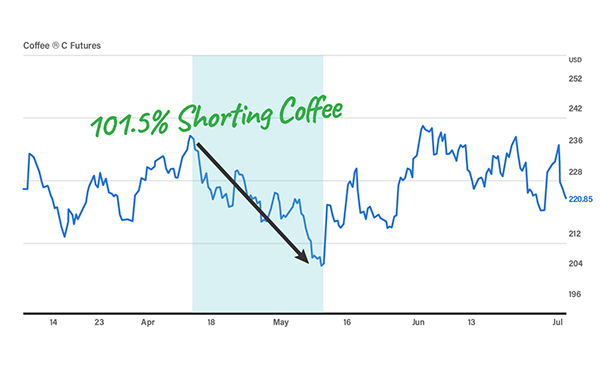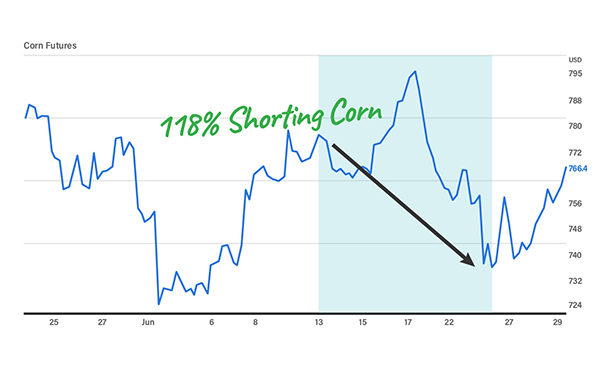 Be One Of The Lucky 75 People Guaranteed Access Today And Receive These FREE Bonus Reports


SPECIAL REPORT #1
30 Minutes To Your First Profit Window
$297 value – YOURS FREE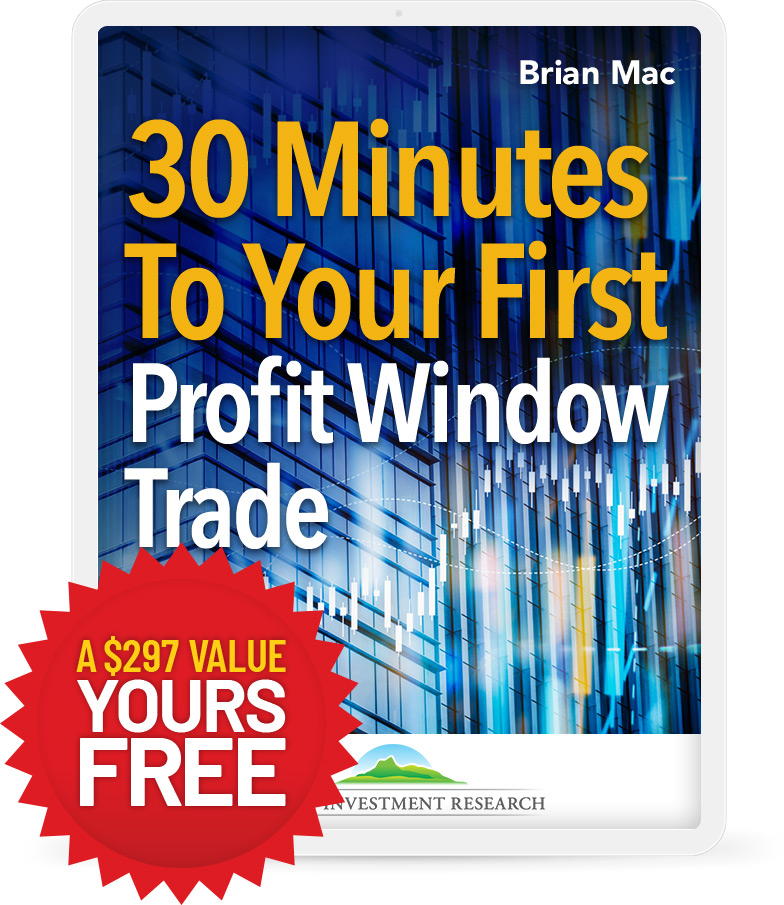 To ensure that you hit the ground running as quickly as possible – Brian has put together this comprehensive quick-start guide.
Inside, you're going to see exactly how to scalp your first profit in 30 minutes or less.
Even if you've never traded before in your life – this guide will show you everything you need to know including…
Brokers to consider… how to execute trades… how to make sure you get in and out of each trade at ideal times… and much, much more! Plus, simple ways to monitor the status of your trades using charts – and even how to enter and exit at the PERFECT prices.
No matter who you are or what your experience level is, this quick-start guide will get you booking as much as 50% or more gains in NO TIME.
SPECIAL REPORT #2
Small Account Fortunes: The Secret To Turning A Little Into A LOT
$297 value – YOURS FREE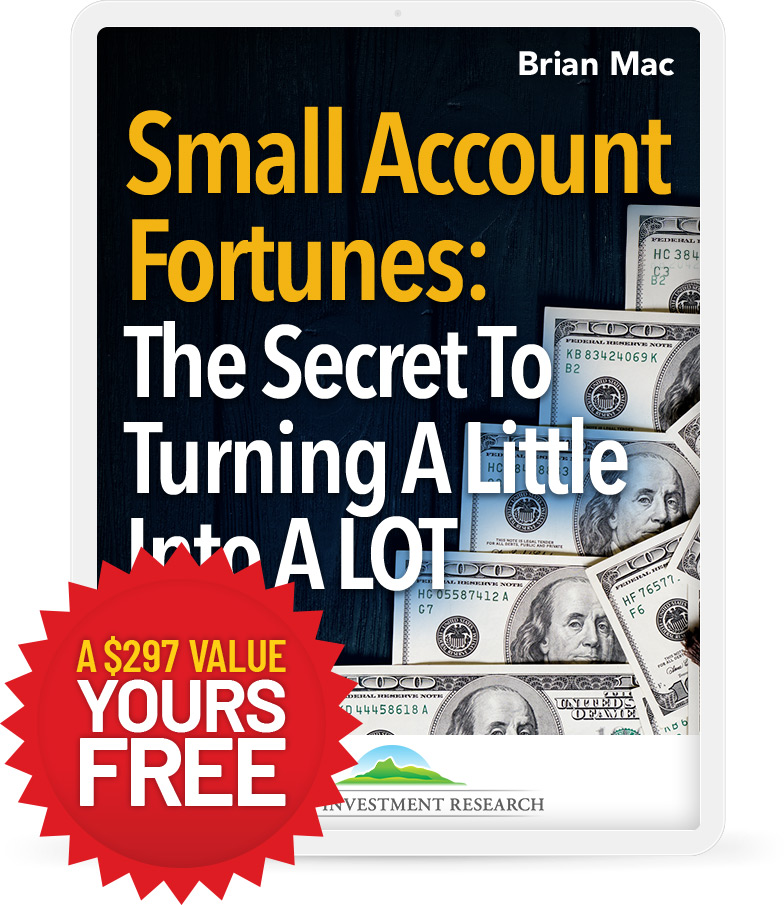 Wondering if Swing Scalping can still work for small accounts?
Well the answer is YES – even if you have just a few thousand dollars to work with, you can still participate in swing scalping trades. Not only that – by following this easy-to-use report, you can scale up your account massively.
In fact, it's possible to even double, triple, or quadruple your account over the next few months using the methods you learn in this guide.
So if you don't have hundreds of thousands or tens of thousands of dollars to devote to this strategy – don't get discouraged.
Because even a few thousand dollars is enough to get started.
SPECIAL REPORT #3
Responsible Options: Safely Boost Profits By 400% Or More
$397 value – YOURS FREE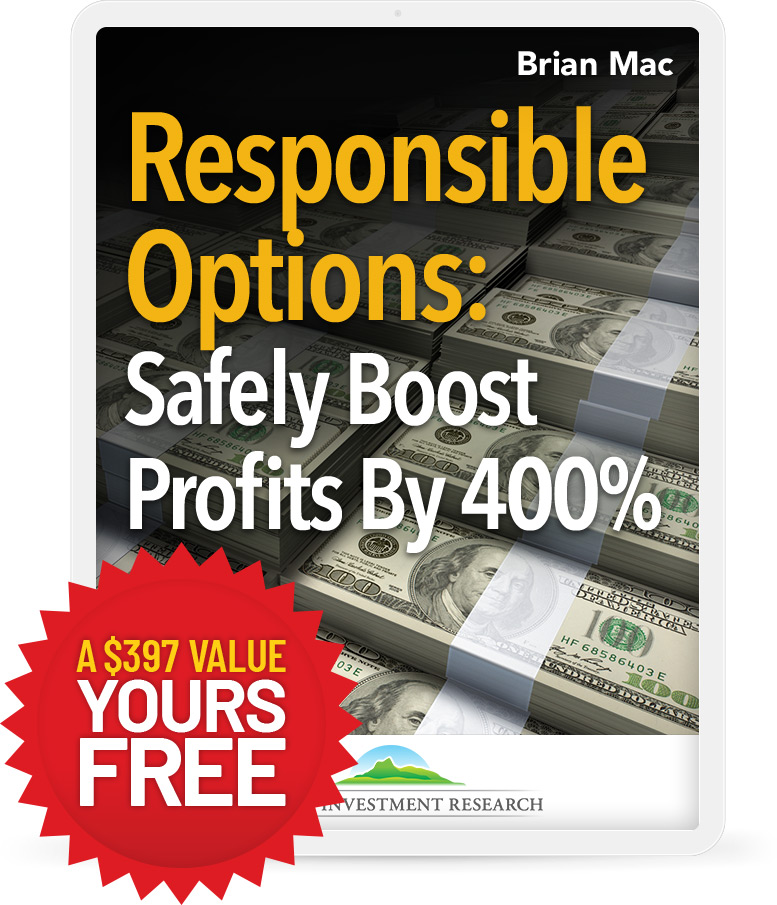 Have you ever heard that options are "risky" before? Or that you shouldn't use options unless you're a "professional"?
This is enough to make just about anybody afraid to touch options – but rest assured these fears are not only "overblown" – they're just plain WRONG.
Brian is going to show you how to SAFELY and responsibly boost your profit potential by up to 400% or more on every trade. This isn't just theoretical – Brian backs it up with examples of real-world trades.
This report busts all the tired old myths around options trading so that you can finally start booking profits stress-free.
Warning: If you've avoided options because of their reputation… or you've had bad experiences with option trading in the past… then this guide is going to completely change your perspective.
SPECIAL REPORT #4
The 4 Ultimate Trading Edge Secrets For Expert Market Timing
$297 value – YOURS FREE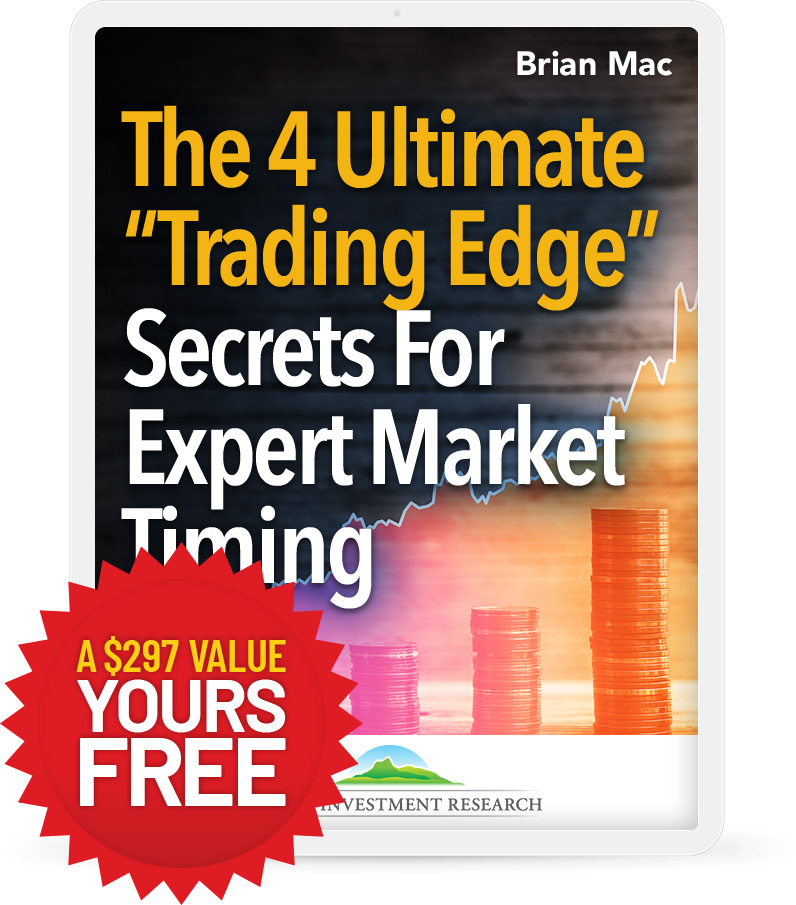 When people see Brian scalping profits on stocks left and right, they're often ASTOUNDED at how perfect his entries and exits are.
From the outside looking in – it's almost as if Brian has a "crystal ball" that lets him get in RIGHT at the start of a big move and out RIGHT before the momentum changes.
But in reality, Brian is simply using 4 key metrics that give him a razor sharp "edge" in the market.
And that make it possible to time entries and exits with expert precision.
Now, in this comprehensive guide, Brian is going to share these market timing secrets WITH YOU by revealing the four tools he personally uses to get in and out of trades with almost supernatural accuracy.
SPECIAL REPORT #5
The #1 Secret of Millionaire Pro Traders
$297 value – YOURS FREE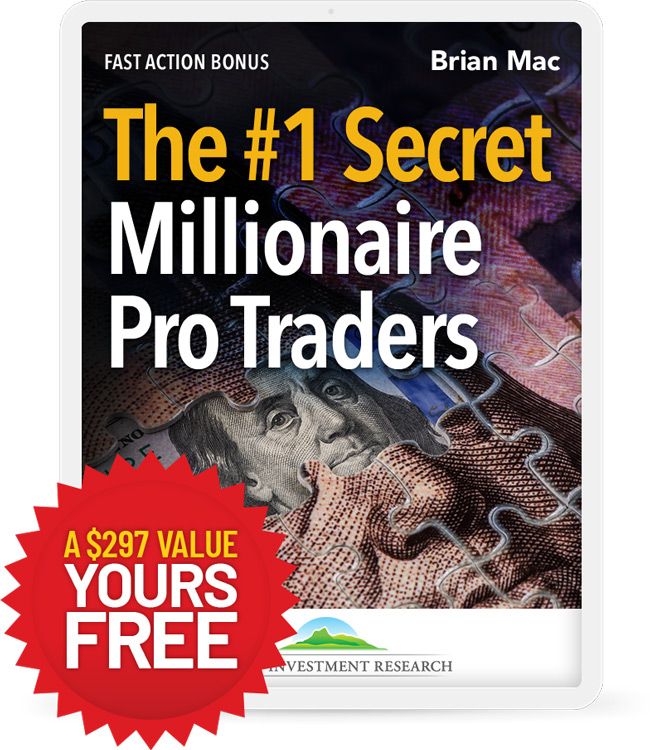 Did you know there is ONE secret of successful traders that basically trumps all the others?
This single technique is used by all the world's richest traders and investors and if you can harness its power, you can ensure you NEVER lose money in the market again.
Not only that, it can set you up for success the REST of your life.
Brian tells me it took him over five years of struggle to discover this secret, but once he did it REVOLUTIONIZED his life and his trading.
And now he's going to give you the FULL details in this comprehensive bonus report, but ONLY if you take action in the next 20 minutes.
SPECIAL REPORT #6
Over-The-Shoulder Masterclass With Brian Mac Himself
$397 value – YOURS FREE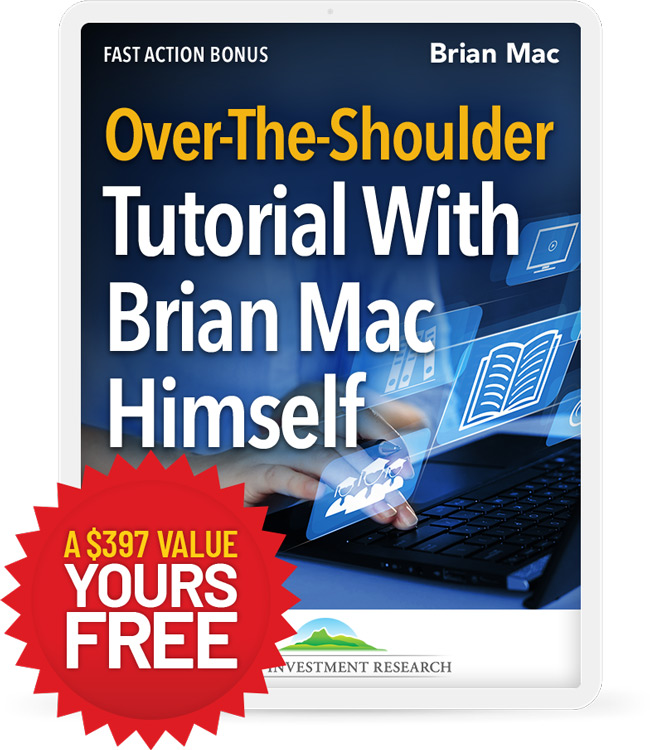 In this video tutorial, Brian Mac is going to walk you through his entire step-by-step process on camera and show you how he finds and qualifies a trade. He will even enter a trade based on the information he shows.
You'll get to see EACH of the exact tools he uses.
Brian has NEVER BEFORE revealed his full process live on camera – until now.
And you get FULL access when you take action in the next 20 minutes.

As A Valued Charter Member Of Profit Windows
Here's Everything You Receive
Up To Three Trade Alerts Every Week – Each one could make you up to 50% or more profit and comes with detailed copy/paste instructions
4 Issues of Mac's Monday Market Insights Every Month – Every Monday Brian will help you get geared up and prepared for the week ahead with his expert market insights newsletter! It may just replace every other market news source you use.
Live Model Portfolio: Keep track of all open and closed trades with this live model portfolio tracker easily available to you in your member's dashboard.
Member's Only Command Dashboard: Get FULL secure access to your very own member's only dashboard where all of your special reports, alerts, newsletter issues, live model portfolio and more will be housed and accessible to you any time, anywhere on tablet, phone, or PC.
Briand's Super Secret Chat Society: Get full access DIRECTLY to Brian Mac and talk with other members of Profit Windows every morning as Brian shares trades, answers questions, and provides his game plan for the day.
WARNING: You're In Danger Of Missing Your Opportunity To Profit From The Next Profit Window As Early As Today – And Spots Are Filling Up Fast



Your Satisfaction is 100% Guaranteed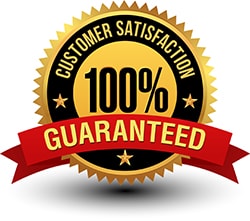 With this special offer, I'm going to completely shoulder your membership-fee risk. That means you can give Profit Windows a complete test-drive over the next twelve months and I'm willing to guarantee that you'll have a chance at 300% total profits.
Here's what that means…
If 1 year from today you haven't had a chance to earn total profits of +300% – simply contact my office and you'll instantly receive an extra year absolutely FREE.
As I told you in the presentation, Brian Mac's Stock Scalping system spots the stocks poised to enter their Profit Windows with 75% accuracy…
Plus, his system could let you multiply your stock profits by 400% thanks to his techniques for using options…
Giving you a great chance to make AT LEAST a 300% profit overall.
With everything to gain – and nothing to lose – now is the time to get started.
TOTAL VALUE: $8,370
WHAT YOU PAY: $997

Complete Your Enrollment Details Below
- OR -
Call 888-875-1960