Quick Start Package
SPECIAL BONUS REPORT #1
The Insider's Guide to Stock Warrants
Valued at $397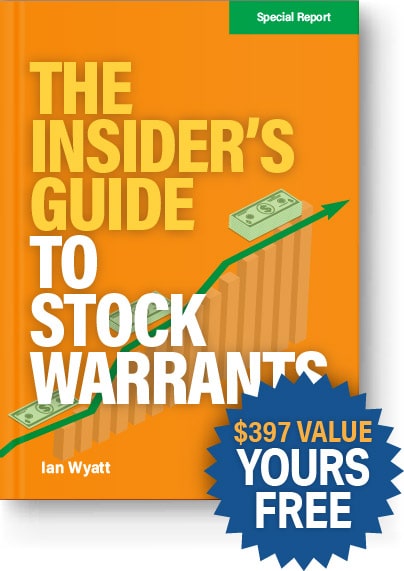 Stock warrants are typically reserved as a reward for corporate executives, employees and strategic investors. That's why most investors have never heard of these securities.
This "insider's guide" pulls back the curtain on these misunderstood securities. Plus, it explains exactly how you could start trading these warrants and earning 3X – 10X bigger profits starting today.
SPECIAL BONUS REPORT #2
Starting Earning 1,000% Bigger Profits with Stock Warrants
Valued at $497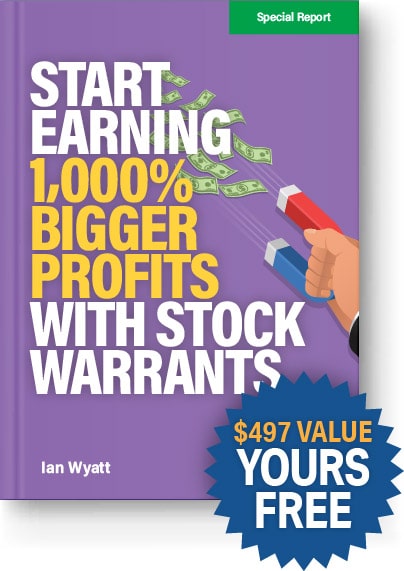 Are you ready to use stock warrants to earn bigger profits? This report shows you exactly how to get started. These types of trades could've already given you quick profits of 1,958%... 4,075%... and even 9,435%!
This report reveals step-by-step instructions for making these trades. Plus, it shows you how to select the best trades for consistent gains. The best part is that these trades are typically 70% less expensive than normal Pre-IPO shares.
SPECIAL BONUS REPORT #3
Top 5 Pre-IPO Profit Multiplier Trades
Valued at $997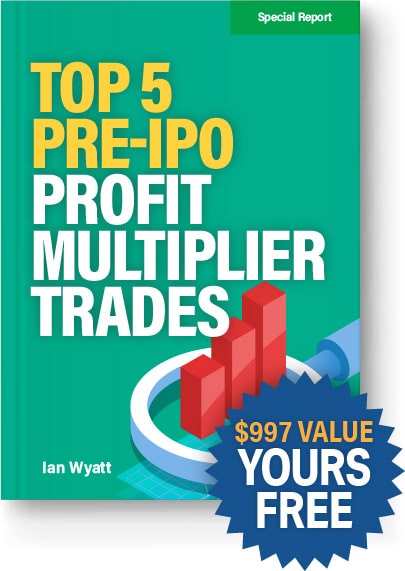 My team screened over 205 publicly traded Pre-IPOs. And we analyzed both the stocks and warrant trades.
After searching high and low we've uncovered the top 5 trades for today. Inside this report you'll get details on each of the Pre-IPOs. Plus, specific instructions on each of the warrant trades.
You can literally "copy and paste" these trade instructions or read them to your broker over the phone. These 5 trades will let you jumpstart your portfolio immediately.
SPECIAL BONUS REPORT #4
Top 4 Gold & Silver Profit Multiplier Trades
Valued at $697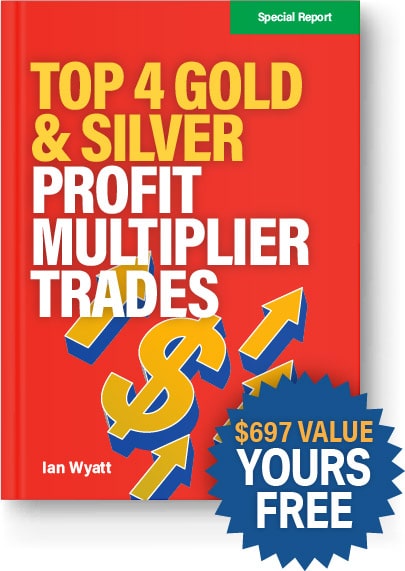 Gold is rallying to an all-time high and gold stocks are breaking out. That's creating a massive profit opportunity for gold and silver investors in 2020.
My research has zeroed in on the top 4 gold and silver mining stocks. And I have hand-selected these four profit multiplier trades for maximizing your profits during this new gold bull market.
SPECIAL BONUS REPORT #5
The #1 Biotech Trade for 10X Profits
Valued at $397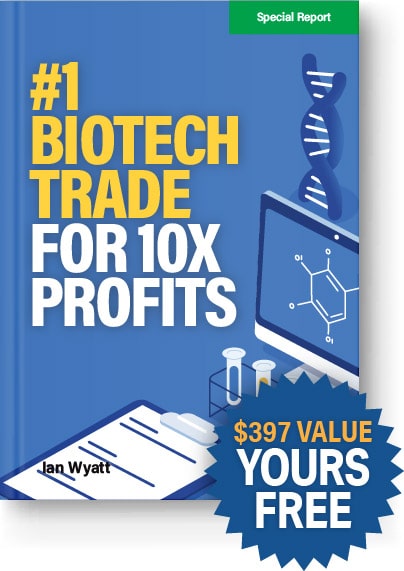 Biotech IPOs and Pre-IPOs are booming. In fact, biotech stocks are one of the best places to make triple digit gains in 2020.
That's why you'll be thrilled to start earning even bigger profits! Inside this report you'll discover one simple trade that could pay out 10-times bigger profits.
Get urgent details before this biotech Pre-IPO goes LIVE within 60-days!
SPECIAL BONUS REPORT #6
Profit Multiplier Video Training
Valued at $497
Making these profit multiplier warrant trades is simple. And this 3-part video series shows you step by step how to start making these trades today.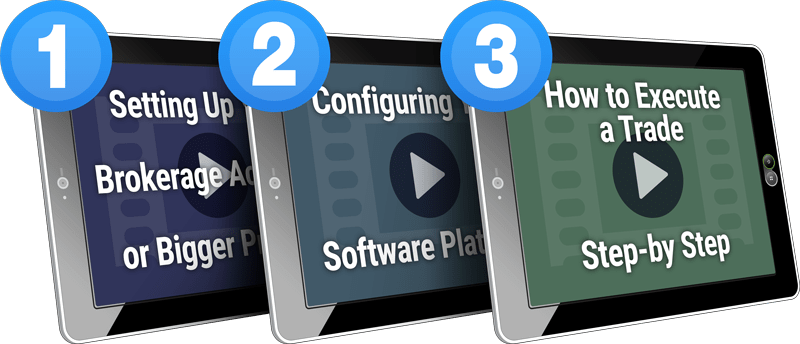 Inside these concise videos you'll quickly see everything in action. You'll figure out how to setup your trading software and the easy way to find these trades. Plus, I'll show you exactly how to ENTER and EXIT a trade to lock-in your gains.
FAST ACTION BONUS
Profit Accelerator LIVE Masterclass
Valued at $997
Start implementing these Profit Multiplier trades today! Respond immediately and you'll get access to my live masterclass training events!
This includes showing you how to find trades and the easy way to enter and exit a trade. Plus, we'll dig into your favorite Pre-IPOs.
This exclusive event is our chance to work together. I'll be sure to answer every single question. Plus, an on-demand recording will be available.
This Fast Action Bonus is only available for the next 20-minutes.
Plus, You'll Get 1 Full Year of Access to Profit Accelerator
The above bonuses are 100% FREE when you accept this invitation to Profit Accelerator.
Plus, I'm pulling out all the stops with this Charter Member Discount. And that means you'll get FULL ACCESS for less than the normal yearly membership cost.
With Profit Accelerator you'll get the following weekly membership benefits:
MEMBERSHIP BENEFIT #1
Weekly Profit Accelerator Newsletter
Valued at $2,995
Every Monday, you'll receive your weekly newsletter. Inside you'll get details on the latest and greatest Pre-IPOs. Plus, my guidance on the very best stock warrant trades.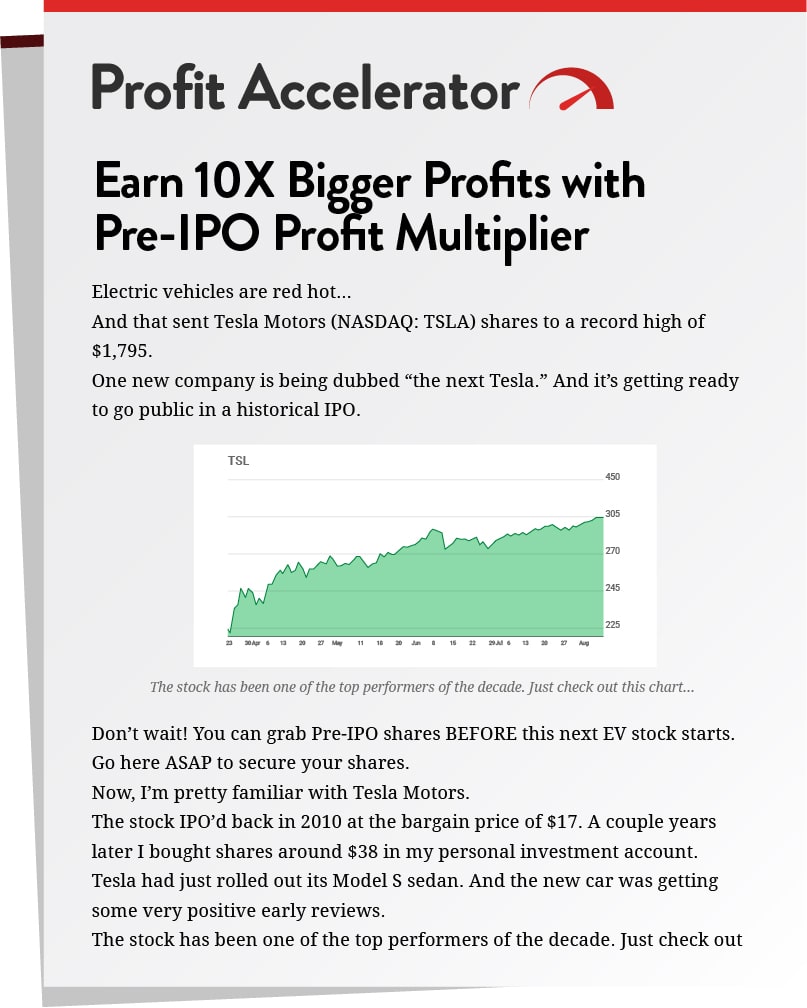 You'll be the first to know about new warrants as they become tradable and available.
The newsletter will alert you to at least four new profit multiplier trades every month (and many MORE when the IPO market is hot – like it is today).
I'll give you my full research file on each of these situations. And that means briefing you on the company, the transaction, and the best way to maximize your gains with stock warrants.
MEMBERSHIP BENEFIT #2
Urgent Trade Alerts
Valued at $995
The Pre-IPO market is moving quickly. And you now understand that in order to earn big profits – you may need to move quickly.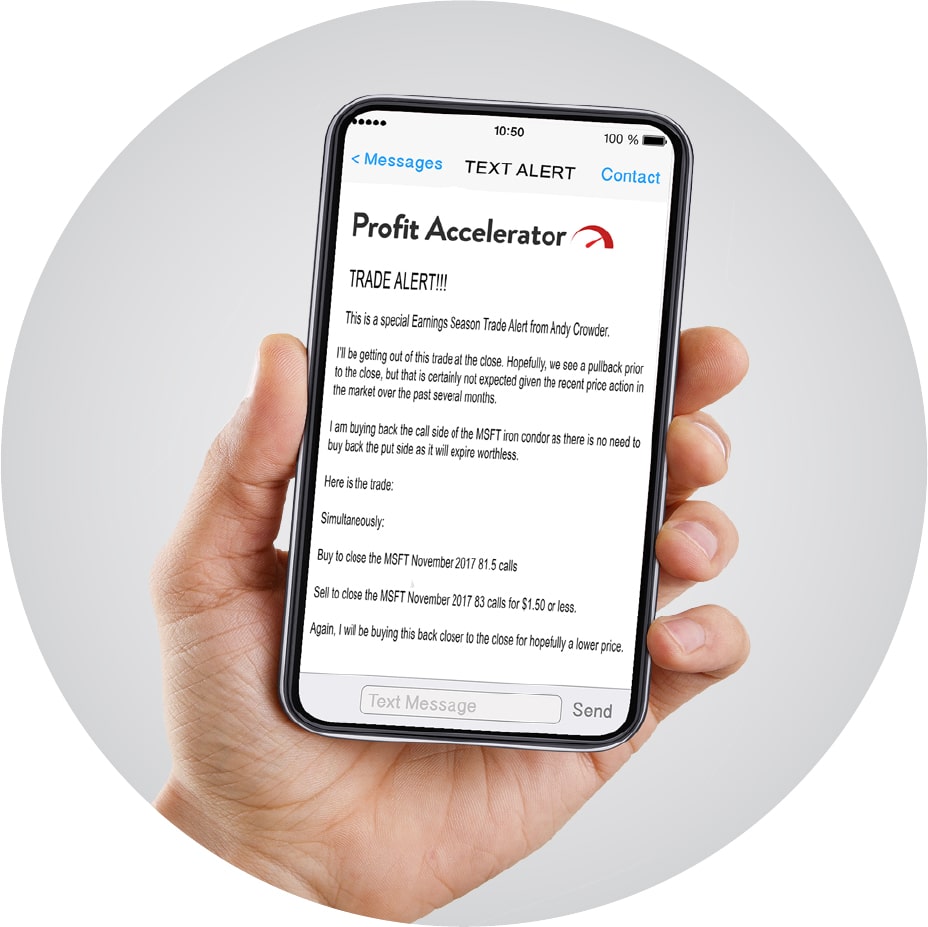 That's why I will send you urgent Profit Multiplier Trade Alerts via email and text message (SMS). These alerts will bring your attention to fast moving situations that require your prompt attention.
Your trade alerts will arrive with ALL the details. This includes the name of the company and instruction on how to secure shares in your online brokerage account. And you can either "copy and paste" these into your broker or simply read them over the phone to your financial advisor.
MEMBERSHIP BENEFIT #3
Live Model Portfolios
Valued at $995
Your membership also gives you access to two model portfolios. This includes both FREE Bonus Shares and Profit Multiplier Trades.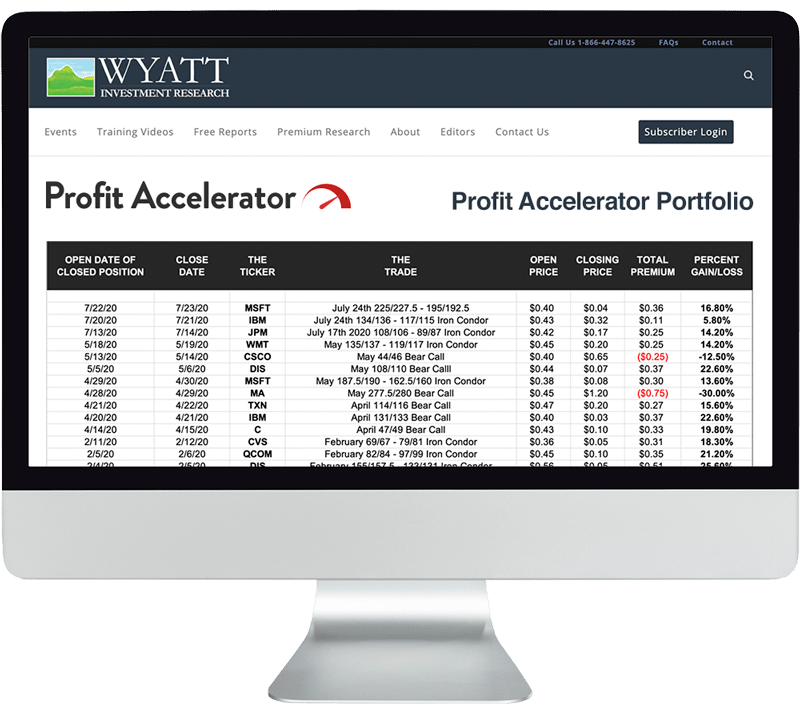 These model portfolios give you 2 distinct profit opportunities. And you can use them in quick succession to pull in gains from dozens of upcoming and current IPOs.
Each portfolio will target 15+ Pre-IPO trades. With a total of 30+ stocks there will be plenty of action. Yet the size of the portfolios will be completely manageable with just 10-minutes of "work" each week.
MEMBERSHIP BENEFIT #4
Profit Accelerator Members Dashboard
Absolutely Priceless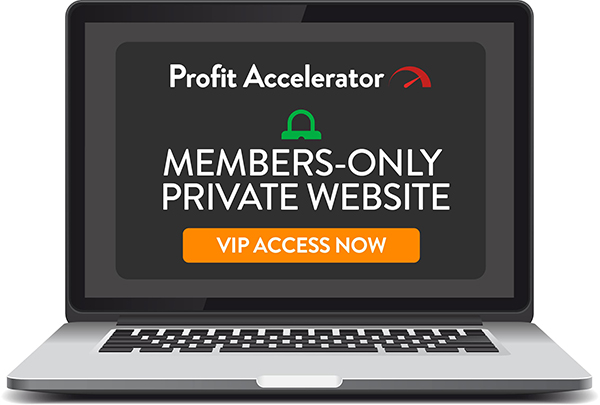 To stay organized, you'll get complete 24/7 access to the Profit Accelerator members-only web site.
The web site will give you immediate access to everything. You'll be able to read past issues of the newsletter, download the PDF special reports, review the trade alerts, and monitor the model portfolios.
Everything will be accessible on-demand and at your fingertips. Of course, you can always call the V.I.P. Concierge team at 1-888-875-1960 if you ever have questions or need help.

Your Satisfaction Is
100% Guaranteed
You're ready to access everything ASAP!
Plus, your satisfaction and success are 100% guaranteed in two crucial ways: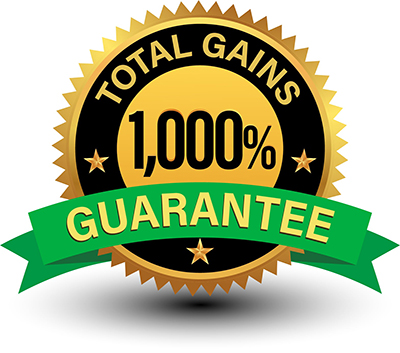 First, your satisfaction is guaranteed. If you're not 100% satisfied at any time, you can contact my team at Wyatt Investment Research. They will cancel your membership and provide a credit toward any other research or trade alert service that's available.
With everything to gain – and nothing to lose – now is the time to get started with your…

Charter Member Discount Before
It Expires on Friday
Profit Accelerator is now open for the very first time. And that's why I am offering this very special 1-time Charter Member Discount.
Right now, you can access everything and lock-in membership for just $1,497.
This is a huge discount from the $9,764 in annual membership benefits. Plus, you'll get access for less than the regular 1-year membership.
However, please understand that access must be limited.
First, this special offer is ONLY available to the first 100 people who respond. So, every spot could be claimed in the next couple hours.
Second, there's a strict deadline of Friday at midnight. There will not be any extensions, exceptions or second chances.
Third, the price is going up by $500. The next time I "re-open" this special offer – the price is going up. If you wait a few days you'll likely be required to pay an extra $500 or $1,000 for the exact same thing.
You're now ready to enroll in Profit Accelerator and start earning bigger profits with Pre-IPOs! And the next step requires you to either…

Complete the Secure Order Form Below
- OR -
Call: 888-875-1960