America's Great Comeback
Congratulations! You've just discovered the secret to multiplying your stock market profits as America's economy re-opens!
You've seen how these quick trades could turn a modest $1,000 investment into $8,240… $10,180… and even $10,370 in a few short weeks!
Plus, these simple trades typically cost 80% - 90% less than buying common stocks. That means you'll have less capital in the market – and therefore less overall risk.
You're Ready to Profit from
America's Recovery
America is on the swift path toward recovery…
50 great states are now eliminating "stay at home" orders. Businesses are re-opening. Parks, beaches and camps plan to open for summer.
Congress and President Trump have already committed $2.9 trillion to support America – more stimulus than in World War II.
The Federal Reserve has allocated over $10 trillion to shore up big and small businesses across America.
Drugs from Gilead Sciences could treat those infected – greatly reducing the fatality rates.
Vaccines from a little-known biotech are able to give patients antibodies to fight the virus. That's why the U.S. government just gave the firm a $483 million contract!
There's no doubt: America's on the path toward recovery.
That's why the S&P 500 is up +30% since March. And the NASDAQ Composite is trading at an all-time high.
Yet while some stocks like Amazon and Microsoft are already surging to all-time highs…
Many blue-chip American stocks are still trading down 20%... 30%... and even 50% in just 3-months!

While some stocks deserve to trade at a steep discount…
My trading system just identified 10+ deeply undervalued stocks. And these stocks could surge to new highs in the next 6 – 12 months.
The best thing is that you can quickly earn 3X… 5X… and even 10X bigger profits as these stocks takeoff once again!
Start Accelerating Your Stock
Market Profits on May 28
Now, you could simply BUY and HOLD shares of these 10 stocks. And you'd likely earn a modest gain in the coming months. However…
You now know it's possible to see far greater profits using my Profit Accelerator System.
Just consider a few recent trades since March.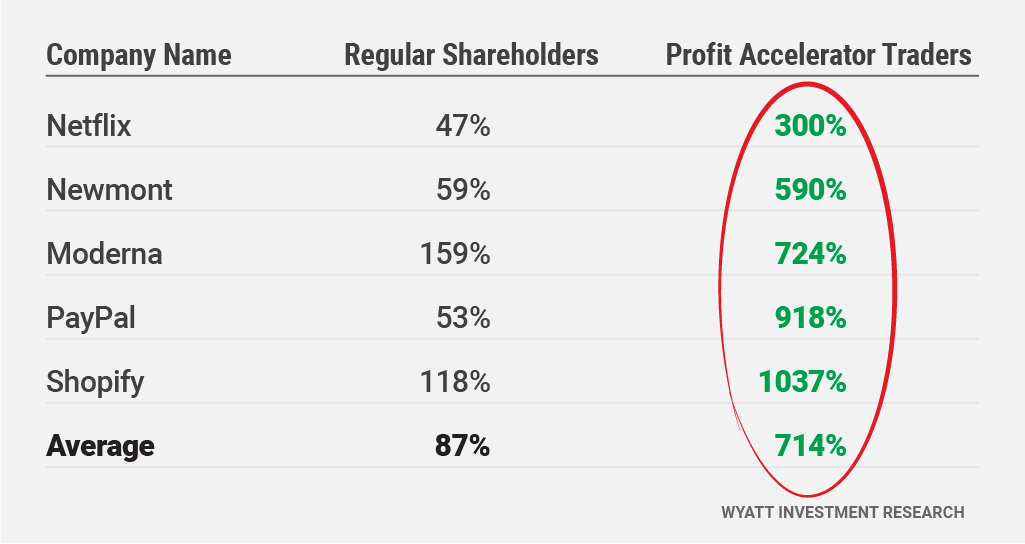 That's right…
Typical shareholders could've seen a healthy 87% gain. Yet during the same time Profit Accelerator Traders could've seen an average gain of 714%!
That's 9X greater profits!
Let's say you'd invested just $5,000 into each of these trades. Just a few weeks later, you'd now be sitting on…
Netflix: $20,000
Moderna: $41,200
Newmont: $43,500
PayPal: $50,900
Spotify: $51,850
Are you ready to get started with the next trades?
Get Your Profits Started with the Profit Accelerator
You're invited to join me at my brand-new Profit Accelerator trade alert service.
Join me today and you'll be instantly enrolled for next week's urgent trade alerts.
In fact, I'm so convinced that this strategy will deliver RESULTS…
That I'm opening up a new real money trading account – ONLY for these fast profit trades.
This real-money account is funded with $25,000 of my personal savings.
My goal? It's simple.
To grow this account by 10-times. That means turning a $25,000 account into $250,000 – within the next 3-years.
Of course, you don't need $25,000 to get started.
In fact, you could start with as little as $500 or $1,000.
Even a small amount of money and a trading account could set you up for big gains in 2020.
Right now, I'm getting ready to start my next 5 trades on May 28. And I'd like to invite you to join me today!
You couldn't have chosen a better time to join me at the Profit Accelerator.
Today is your chance to lock in a Charter Membership Discount. That means you'll SAVE 87% off the regular price. Plus, you'll be locked-in to this discounted price forever.
What You'll Get with Your Profit Accelerator Membership
Plus, when you claim your Profit Accelerator membership today, you'll get instant access to:
Profit Accelerator Premium Membership - $4,991 Value
Weekly Newsletter Issues – that's 52 issues per year. Each issue includes my outlook on the stock market, updates on existing trades and new trade recommendations.
Timely Trade Alerts sent via email message, SMS text message and posted on your members-only web site.
24/7 Access to the Trader's Dashboard where you can access all the in-depth special reports, view my latest issue, examine the portfolio and open trades and watch my video presentations.
Plus, that's just the start. Your membership also gives you instant access to the following special bonuses.
4 Special Reports – $1,488 Value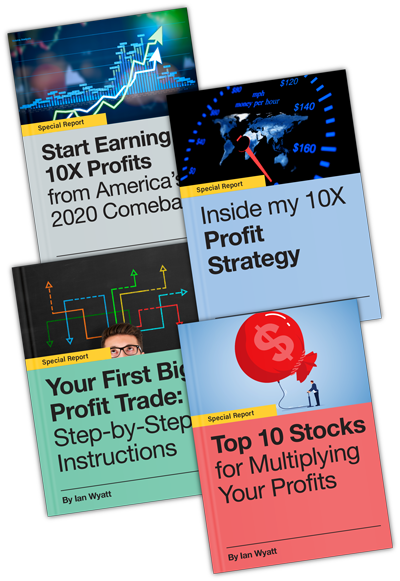 Report #1: Start Earning 10X Profits from America's 2020 Comeback
Report #2: Top 10 Stocks for Multiplying Your Profits
Report #3: Inside my 10X Profit Strategy
Report #4: Your First Big Profit Trade: Step-by-Step Instructions
Monthly Members-Only Webinar Trainings - $1,200 Value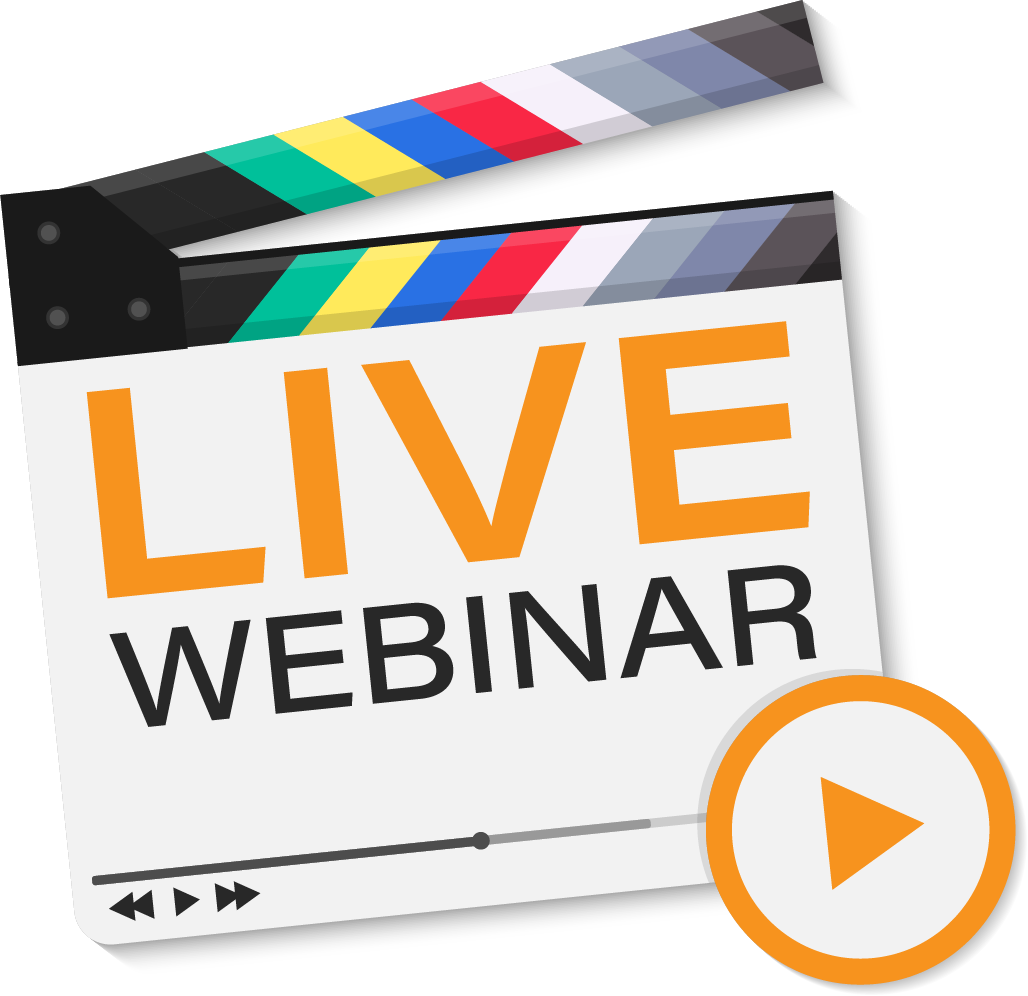 Watch all the past members-only webinars
Enjoy past monthly "strategy sessions"
Watch over my shoulder as I discuss strategies, trade setups, review stock charts, and uncover new trades.
3 Fast Profit Videos - $497 Value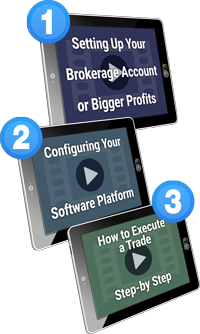 Get started ASAP with these 3 exclusive member videos.
Designed to get you started in less than 60-minutes
Video #1: Setup your trading account for maximum gains
Video #2: Configure your trading software to identify the best trades
Video #3: Step-by-step execution of your first Profit Accelerator Trade
Includes 2 extra Years of FREE Access - $2,997 Value
Secure your premium membership today
ONLY 50 spots available
Premium membership gives you 2 extra years – 100% FREE
That's 3 years of LIVE trades – at a fraction of the normal price
FAST ACTION BONUS: Profit Accelerator Masterclass - $997 Value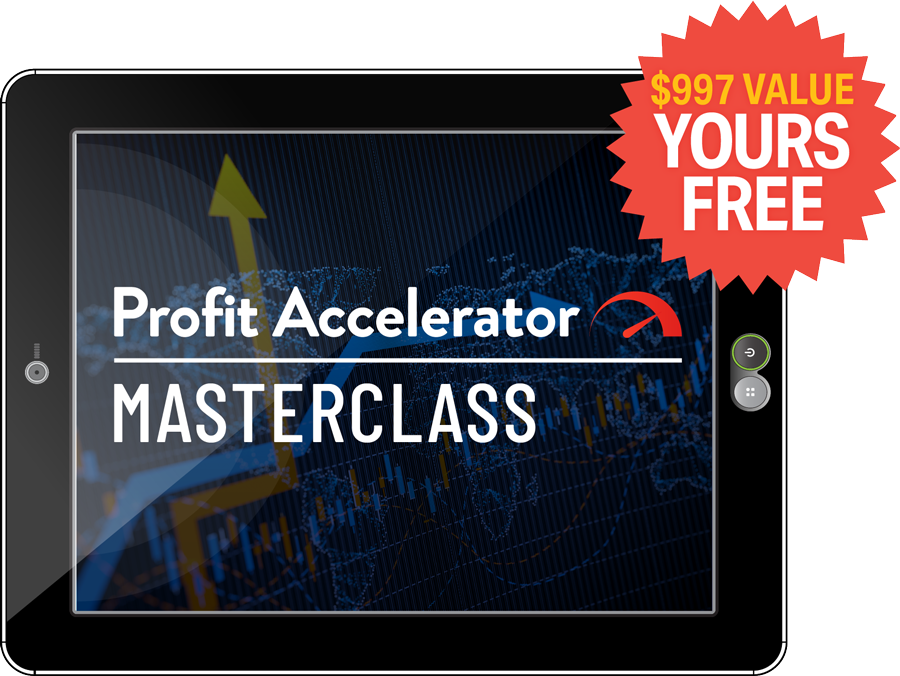 Launch your portfolio with bigger profits – inside this LIVE training
Attend the first-ever Profit Accelerator Masterclass
Discover how to find the best stocks for earning bigger profits faster
Step-by-step instructions on how to execute the trades
Review real-time trades during market hours
LIVE Question & Answer session to help you get started
Join me LIVE on May 27 or watch the video recording
ONLY available for the next 20 minutes
Plus, Your Profit Accelerator Membership is Backed Up with My Double Satisfaction Guarantee.
100% Satisfaction Guarantee – INCLUDED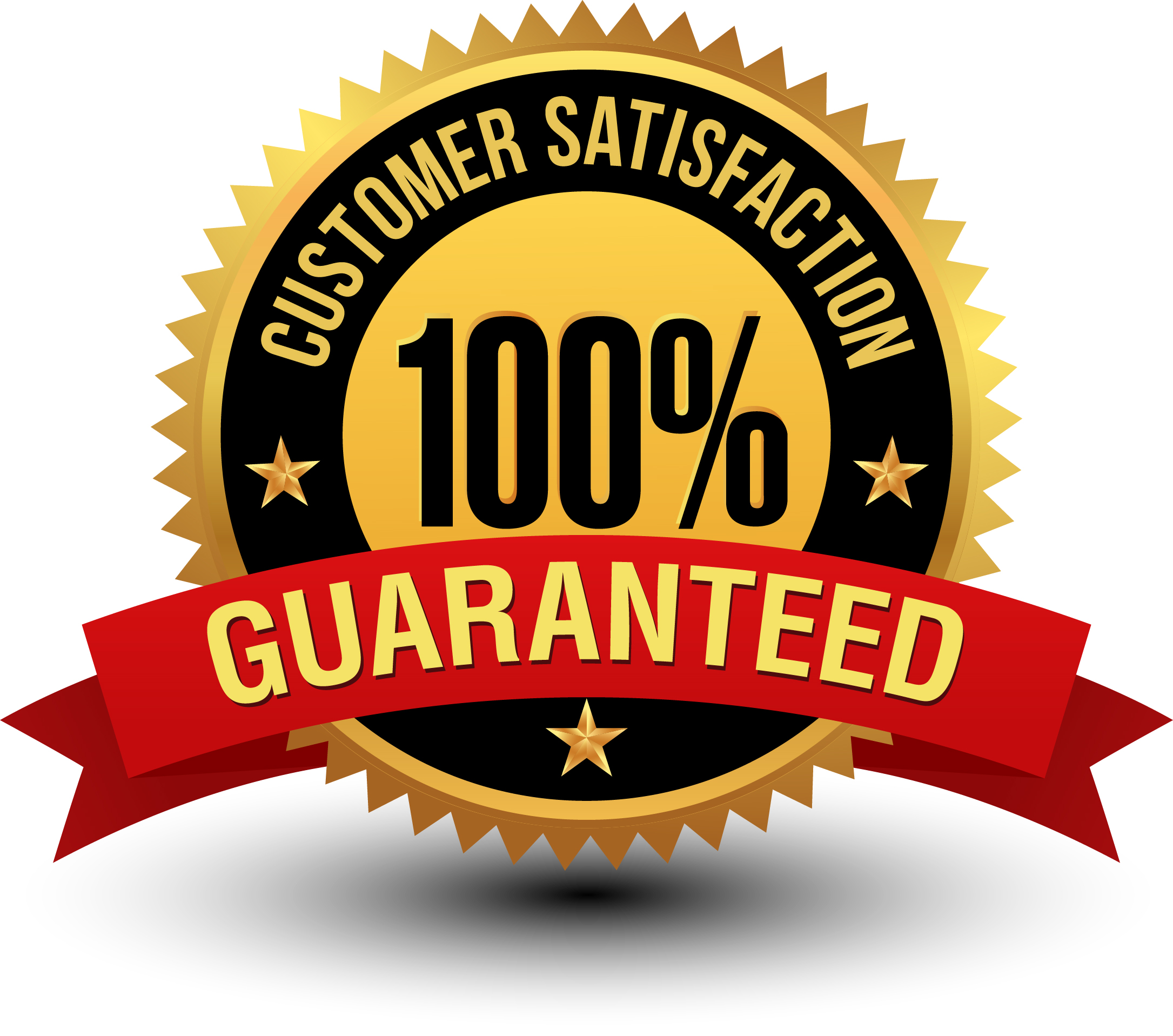 Your complete satisfaction is guaranteed
Try us for 3-years with your Premium membership
If you're not 100% happy – contact us and you'll receive a Wyatt Credit for the unused portion of your membership
Apply this credit toward any of our 10+ research and trade alert services
Extra Long 12-Month Performance Guarantee – INCLUDED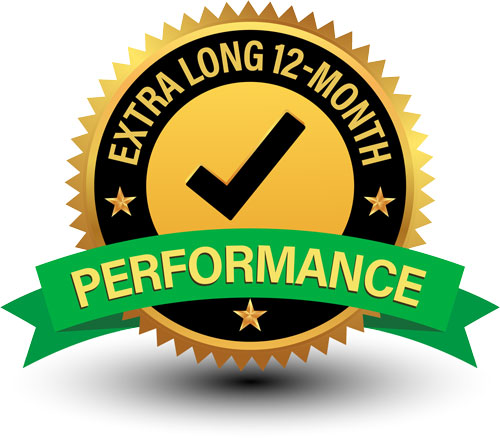 With this special offer, we're going to completely shoulder all the risk.
Give us a complete test drive over the next TWELVE MONTHS.
If I don't give you a chance at total gains of at least 300%, then I'll work for free.
Just contact me and I'll give you a FREE extra year of Profit Accelerator OR
You'll get a full credit toward any other Wyatt Investment Research product at NO COST.
TOTAL VALUE: $12,170
WHAT YOU PAY: $1,495
Profit Accelerator is now open – for the very first time.
Today, I'm opening the doors to just 50 people. And with over 3,000 people registering for the webinar…
It's VERY likely that every spot will be
100% "SOLD OUT" within 24 hours.
Please respond ASAP if you're ready to earn bigger profits from America's Great Comeback of 2020.
Because you'll also get complete access to my full real-money portfolio within a few minutes… we can't allow cash refunds on this offer.
It wouldn't be fair to my existing clients.
This portfolio can pay you cumulative profits of 3X…5X…even 10X in the next few months… and it gives away every single trade recommendation.
If you try Profit Accelerator and you're not 100% satisfied – no problem. You can apply the balance of your subscription as a credit toward any other Wyatt Investment Research product at any time – no questions asked.
Complete Your Enrollment Details Below
- OR -
Call: 888-875-1960
WARNING:
Leave this page, void your spot