Fellow Investor,
Tony Robbins is the world's #1 life coach.
Bill Clinton... Princess Diana... and Oprah Winfrey have ALL turned to him for urgent advice.
Today, more than 1 million Americans have already grabbed a copy of his groundbreaking expose...
And had a chance to discover the little-known secrets and top ideas from the world's BEST investors... including Warren Buffett, Carl Icahn, Charles Schwab, Ray Dalio, John Bogle, and Sir John Templeton.
Now you can join them and instantly get FREE access to these top tips and tricks for beating the market and securing your financial freedom.
Ready to beat the market and secure your retirement? You must read this book and access top financial tips and tricks:
The #1 myth about your investment advisor... pg. 121

Earn instant "risk free" return of 36% buying nickels... pg. 174

Warren Buffett's #1 rule for investing success... pg. 300

Yale University's $24 billion portfolio strategy... pg. 468

The WORST type of annuities to always avoid... pg. 424

How Carl Icahn (Forbes' 27th richest man) outperforms Warren Buffett... pg. 458

How to make 27% annual profits investing with an activist investor... pg. 467

The top funds that Warren Buffet says to BUY NOW... pg. 486

The #1 signal to SELL a stock immediately... pg. 494
And those are only a few of the AMAZING secrets that Tony Robbins reveals inside Money Master the Game: 7 Simple Steps to Financial Freedom.
Today, I'm ready to send you a 100% FREE COPY of this book as part of this special offer!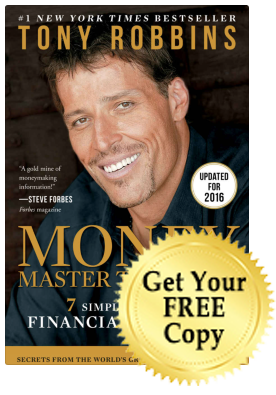 Of course, inside the book you'll discover much, much more.
You'll hear directly from Wall Street's top investors that are typically 100% OFF LIMITS.
You may not believe it... but 50 self-made billionaires recently sat down with Tony Robbins and shared their top tips, tricks, and advice for building long-term wealth.
"I soon discovered this book really isn't about money, it is about creating the life you want."
- Marc Benioff, founder of SalesForce.com
Many of these investors avoid the press and media. They are rarely on CNBC. Don't go to Davos. And are focused on only one thing: making money for themselves and their clients.
For example, one of them is a man who is "the Leonardo da Vinci of investing."
His results speak for themselves: 21% annual profits for more than 25 years!
How does he do it? By focusing on RISK MANAGEMENT and delivering CONSISTENT RESULTS.
His name is Ray Dalio.
Most folks have never heard his name... even though he's the biggest (and best) hedge fund manager in the world.
With $160 BILLLION in assets, Dalio is at the top of his game. He manages money for the world's wealthiest individuals... governments... and pension funds.
For years, his funds have been 100% CLOSED to new investors. Even if you have $10 million to invest... Dalio will turn you away.
Yet inside this book, Dalio reveals complete details on how he manages a portfolio... Including his proprietary asset allocation recommendations.
Until now, this information has NEVER BEFORE BEEN PUBLISHED. You'll find it inside Chapter 5 of MONEY: MASTER THE GAME (starting on page 367).
During his 3-hour interview, Tony Robbins didn't hold back. He asked the billionaire hedge fund manager from Greenwich, Connecticut:
"If you couldn't pass on any of your financial wealth to your children, but only a set of principles, what would they be?"
After initially refusing to reveal his biggest secrets, Dalio then unpacks the complete details of his All Seasons Portfolio.
It's EXACTLY how he's teaching his own kids to invest.
That means YOU can simply take his portfolio and implement it today using low-fee Exchange Traded Funds.
Nothing complicated. No options. No leverage. No short selling. No penny stocks.
Just 5 ETFs can give you instant access to Dalio's #1 asset allocation portfolio.
Of course, Ray Dalio is just one of 50 top investors who sat down with Tony Robbins...spilling their secrets in detailed interviews for his best-selling book.
Who are these top investors
who sat down with Tony Robbins?
They include self-made billionaires... the top 1% of hedge fund managers... the creator of the index fund... and the man who revolutionized stock trading with one of the first discount brokerage firms.
Five of the most intriguing interviews include:
Carl Icahn: This self-made investor earned a $23 billion fortune and become the most feared man on Wall Street. His activist investing strategy means that he pushes companies to make BIG CHANGES to unlock value for shareholders. His 31% annual gains over the last 40 years exceed those of Warren Buffett. (page 458)
John Bogle: The founder of Vanguard pioneered low cost funds and index investing. Along the way, his company became the biggest fund manager in the world with nearly $3 trillion of assets. Bogle explains how LOW FEES are the best way to maximize returns. Plus, he shares his top 3 Core Portfolio Principles. (page 476)
Paul Tudor Jones: For EVERY one of the last 28 years, he's made a profit for investors. His biggest claim to fame was predicting the Crash of 1987 - and making nearly 200% returns for his investors. Inside this book, Jones explains why you ALWAYS want to invest in the most prominent trends. (page 488)
Kyle Bass: In 2005, the small investor from Texas started asking tough questions about the housing boom. He ended up betting against the housing boom, and earned his first $1 billion along the way. Discover how Bass finds overlooked values... and why he's bullish on Japan's stocks and bonds right now. (page 514)
Marc Faber ("Dr. Doom"): The Swiss billionaire investor moved his family to Thailand to be closer to the world's emerging markets. Faber is an outspoken contrarian who loves to "invest when there's blood in the streets." He explains why he's SHORT real estate, and investing 25% of his assets in gold. (page 523)
Those are just 5 of the world's 50 best financial minds that Tony Robbins interviewed for his best-selling book MONEY: Master the Game.
Let me share a few more secrets
from the world's best investors...
Getting started investing when you are YOUNGER could

help you earn an EXTRA $2 million... pg. 50

How much you'll need to save in order to reach your retirement goals... pg. 58

The ONLY 3 tools for reducing your financial risk and increasing your potential for success... pg. 296

How the world's #1 hedge fund MADE money in the 2008 crash... pg. 378

Why real estate is a HORRIBLE long-term investment... pg. 307

The Yale University portfolio for making 13.9% annualized returns for nearly 30 years... pg. 326

The Holy Grail Portfolio: How to achieve higher returns and significantly less volatility... pg. 331

The Lifetime Income Plan

: a guaranteed way to know for certain that you'll collect a paycheck for life WITHOUT having to work... pg. 407
World's Top Performance Coach Reveals 7-Step
Financial Freedom Plan
In late March, I traveled to Montreal for a chance to meet Tony Robbins LIVE.
5,500 people packed the Palais des Congres ballroom for a chance to spend the day with the world's #1 business coach...
And when Robbins took the stage, the crowd jumped out of their seats and let out a deafening roar!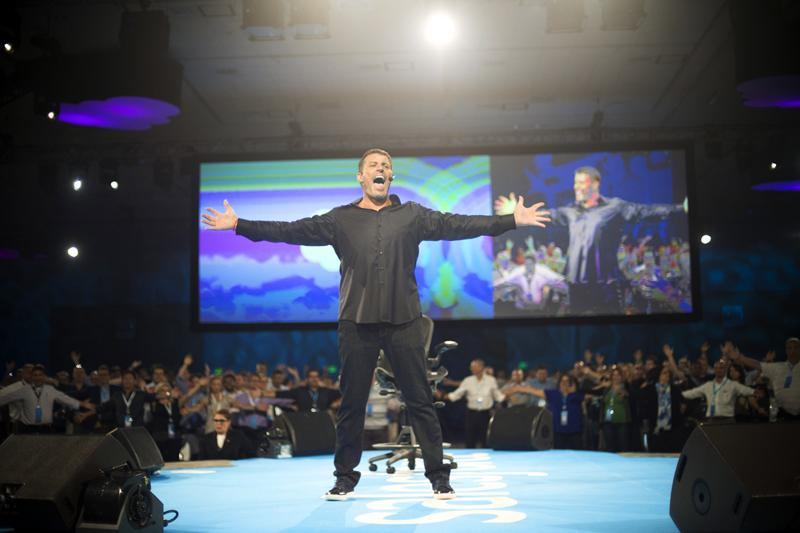 TONY ROBBINS WAS IN THE HOUSE!
Within minutes of stepping onto the stage, he's able to inspire the entire audience to take control of their future... brighten their outlook... and start making BIG LIFE IMPROVEMENTS.
His advice had been embraced by politicians including Bill Clinton and Margaret Thatcher... athletes Andre Agassi and Serena Williams... and celebrities Larry King and Oprah Winfrey.
Top business executives pay Robbins $1 million per year for personal life coaching...
Meanwhile, more than 15 million people have bought his books. Plus, 50 million purchased his audio and video training programs...
And thousands pay up to $10,000 for LIVE seminars that Robbins hosts around the world (like the event I just attended).
Millions of Americans have watched his Netflix documentary, Tony Robbins: I Am Not Your Guru.
Now, Tony Robbins isn't new to the world of business and investing.
His business empire includes more than 31 companies that generate $5 billion in annual sales.
Over the last three decades, Robbins has built amazing friendships with global business titans...
Including Virgin's Sir Richard Branson... Las Vegas gaming billionaire Steve Wynn... and SalesForce founder Marc Benioff.
Back in 2013, NBC's Matt Lauer invited Tony Robbins to appear on the Today Show alongside Warren Buffett.
Why? Because the American economy was still slowly recovering from the Great Recession.
And the Today Show wanted to share the business outlook from some of America's smartest business minds.
It's not just Matt Lauer who values Tony Robbins insights...and puts him on the same stage as Warren Buffett.
Robbins has millions of avid fans, and his accomplishments have been highlighted in some of the most respected financial publications.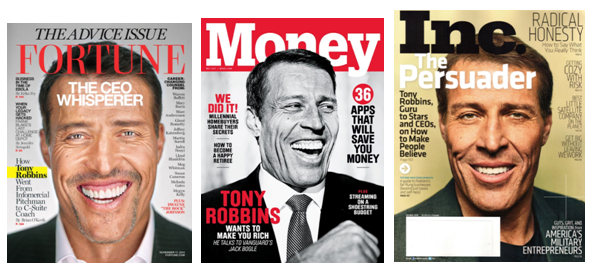 Tony Robbins is a master of motivation and inspiration.
Now he's setting his sights on investing and the financial markets... using his extensive connections to access the best investing minds.
#1 Best Selling Book:
The New York Times & The Wall Street Journal
Tony Robbins recently made a HUGE splash with the release of MONEY: MASTER THE GAME.
It was his first book in more than 10 years, and has already sold more than 1 million copies!
MONEY has landed itself on the top of the best-seller lists from Amazon, The New York Times and The Wall Street Journal.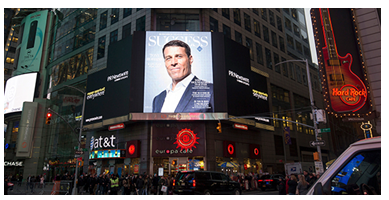 Robbins' first foray into investing has received critical acclaim:
"A distillation of just about every good personal-finance idea of the last 40 years. Mr. Robbins passionately advocates diversification, buying index funds to keep investment expenses low and increasing the percentage you save every time you get a raise."
- The New York Times
"I highly recommend you put 'Money: Master the Game' on your short list of new books to read. Chances are, you'll be coming back to it again and again and pass your dog-eared copy on to your kids. It's that good.
- Marketwatch.com
"A commanding book…. after reading this book, readers will be armed with the essential tools they need to gain control of their financial future and chart a path to success."
- Publishers Weekly
"That rare gift that keeps on giving….Robbins has produced a book that will appeal to both the beginner and the most sophisticated money jockey overseeing multibillions of dollars in assets….If there were a Pulitzer Prize for investment books, this one would win, hands down."
- Forbes.com
"MONEY Master the Game will be a huge help to investors. Tony Robbins dropped by my office for a forty-minute appointment that lasted for four hours. It was the most provocative, probing interview of my long career. This book will enlighten you and reinforce your understanding of how to master the money game and, in the long run, earn you financial freedom."
- John C. Bogle, founder, Vanguard Index Funds
"Tony Robbins is a human locksmith—he knows how to open your mind to larger possibilities. Using his unique insights into human nature, he's found a way to simplify the strategies of the world's greatest investors and create a simple 7-step system that anyone can use on the path to the financial freedom they deserve."
- Paul Tudor Jones, Tudor Investment
"[Tony] got the investment concepts we talked about better than many highly processional institutional investors who devote their lives to this subject. He was able to convert it to a practical level. For me, it was really exciting."
- Ray Dalio, Bridgewater Associates
The praise for MONEY reaches far and wide.
The 688-page book is rated 4.5 stars on Amazon, and has already gathered 2,491 customer reviews.

With a suggested retail price of $29... the book is worth EVERY PENNY.
You could go directly to Amazon or Barnes and Nobel to BUY your copy today...
Or you can grab a FREE copy right now. Let me explain exactly how this works...
Here's how to instantly grab your FREE copy of Money: Master the Game (a $29 value)
After reading this book, I did two things.
First, I bought copies for each and every one of my employees. Even though my colleagues know TONS about stocks and investing... I KNEW they'd benefit from the top-notch intel revealed inside these pages.
Second, I knew that there were millions of investors who would also LOVE to get their hands on this amazing advice.
Then I thought to myself...
How can I help YOU benefit from the advice of Warren Buffett... Carl Icahn... T. Boone Pickens... Ray Dalio... Sir John Templeton... Charles Schwab... Jack Boggle... and 43 other top investment minds?
Quickly, the answer became clear: I'd GIVE AWAY copies of the book and create something new that I call the Lifetime Wealth Club.
So, what exactly is this?
It's an amazing - limited time offer - that gives you a completely FREE copy of Tony Robbins' New York Times Best-Selling book MONEY: MASTER THE GAME.
One hundred copies of the book just arrived at my office in Vermont. And I'm packing them up right now.
Your copy is waiting right here - just click here to confirm your address.
In addition to MONEY: MASTER THE GAME you'll also get a free trial to access to my best-selling Personal Wealth Advisor investment newsletter.
Personal Wealth Advisor:
30-Day Risk-Free Trial
This weekly newsletter is designed to give you the COMPLETE portfolio solution.
Robbins' MONEY: MASTER THE GAME will give you the foundation for building lifetime wealth.
And Personal Wealth Advisor will provide you the ongoing support to assure your long-term success...
By giving you weekly access to my current stock market research, investment analysis, specific recommendations, special research projects, and model investment portfolios.
To put it simply: Personal Wealth Advisor is the perfect complement to MONEY: MASTER THE GAME.
With three amazing investment portfolios, this may be the only research you'll ever need:
Growth Stocks: discover America's BEST and fastest growing companies for multiplying your wealth and crushing the market.
Income Plays: uncover unique income investments for collecting more income - every month - no matter what's happening in the stock market.
ETFs and Funds: diversify your portfolio - and buy ONLY the best sectors - using a hand-picked collection of funds.
Personal Wealth Advisor is designed to be EVERYTHING you'll ever need...
Sharing the very best ideas from our entire team at Wyatt Investment Research... including Andy Crowder, Jay Taylor, Steve Mauzy, and me (Ian Wyatt).
Just three years ago, we launched Personal Wealth Advisor...
And it's become our flagship investment research newsletter... delivering valuable insights and actionable ideas to every month!
Since going LIVE, we've been thrilled with the results. That's because we have a history of uncovering BIG WINNERS.
Here's a selection of our recommendations from the JUST THE LAST 3 years:
28% on Charles Schwab (closed)
50% on Corning
56% on Nintendo
58% on Drew Industries (closed)
61% on Total Systems (closed)
67% on United Rentals (closed)
69% on Greenbrier
72% on Facebook
82% on Apple
87% on Altria
117% on NVIDIA (closed)
Now, an annual membership to Personal Wealth Advisor normally costs $199.
But today only - and through this SPECIAL OFFER - you can claim a risk free 30-day trial.
Plus $256 of BONUS GIFTS
when you respond TODAY
When you confirm your details for the Lifetime Wealth Club - which includes a copy of MONEY: MASTER THE GAME and a 30-day free membership to my Personal Wealth Advisor investment newsletter - you'll immediately unlock $256 in special bonus gifts.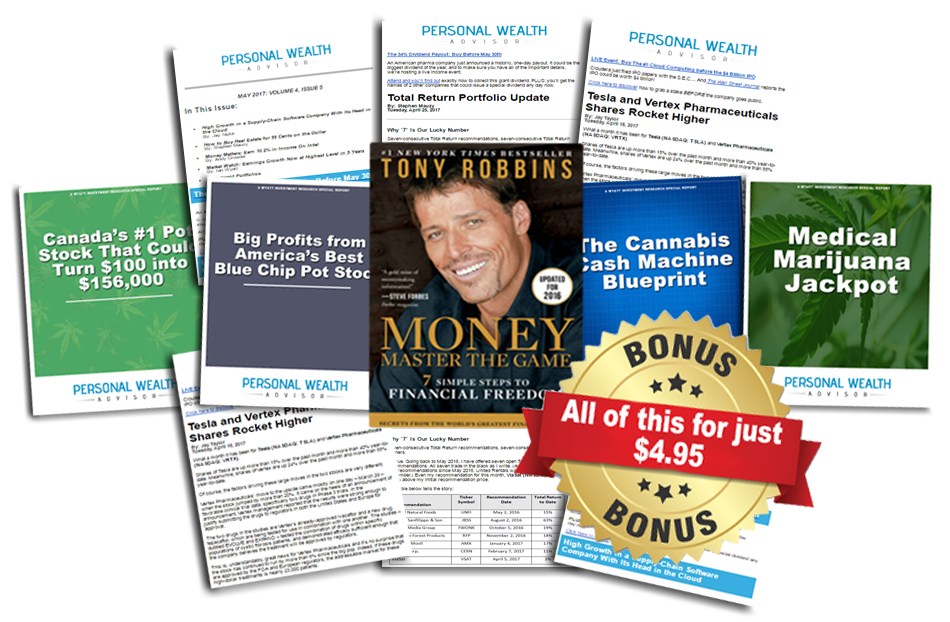 These special reports are focused on one of the biggest - and potentially lucrative growth markets that sweep across North America:
100% legal marijuana.
Now, maybe you've been sitting on the sidelines... wondering if NOW is the time to get invested.
My bonus special reports are designed to bring you 100% up to speed on this huge opportunity.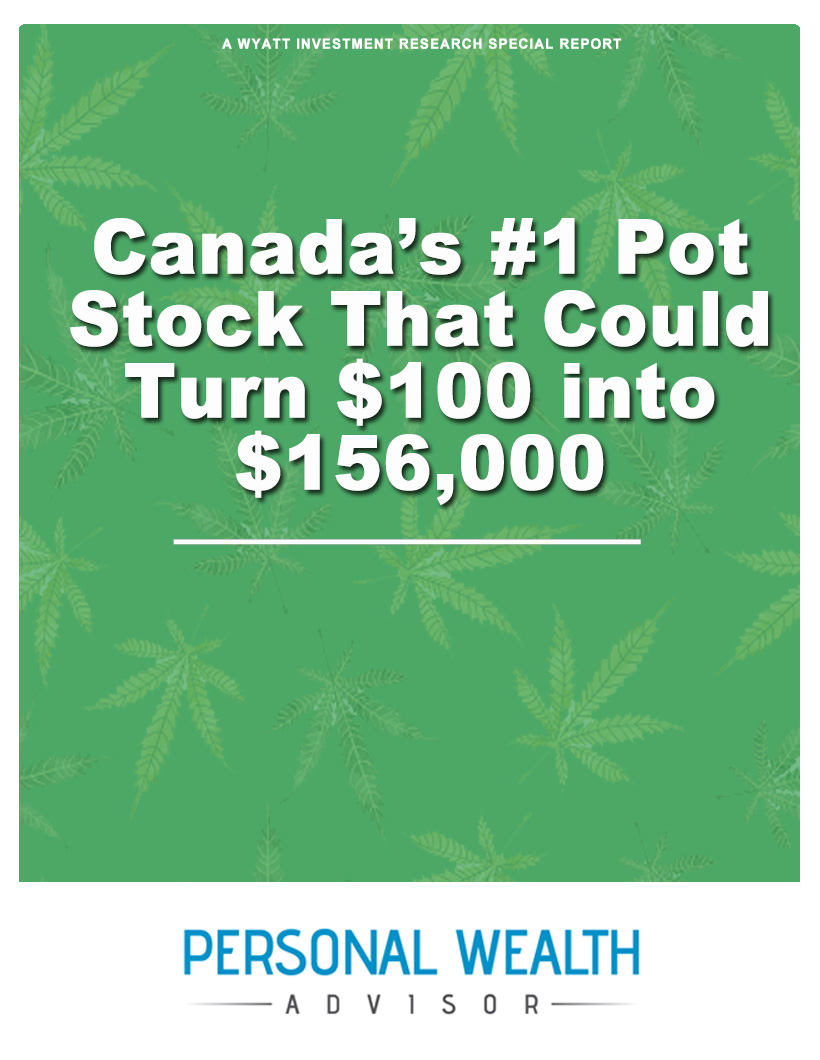 Bonus Report #1:
Canada's #1 Pot Stock Could Turn $1,000 into $156,000
One tiny cannabis company just went public in an IPO. One of the company's founding executives was the CEO of a big pharmaceutical company - overseeing 11 clinical trials. Now, he's taking his big pharma experience and $1 million of his own savings, and launching the next big marijuana stock. This report reveals the full story - and gives you a chance to get in on the "ground floor."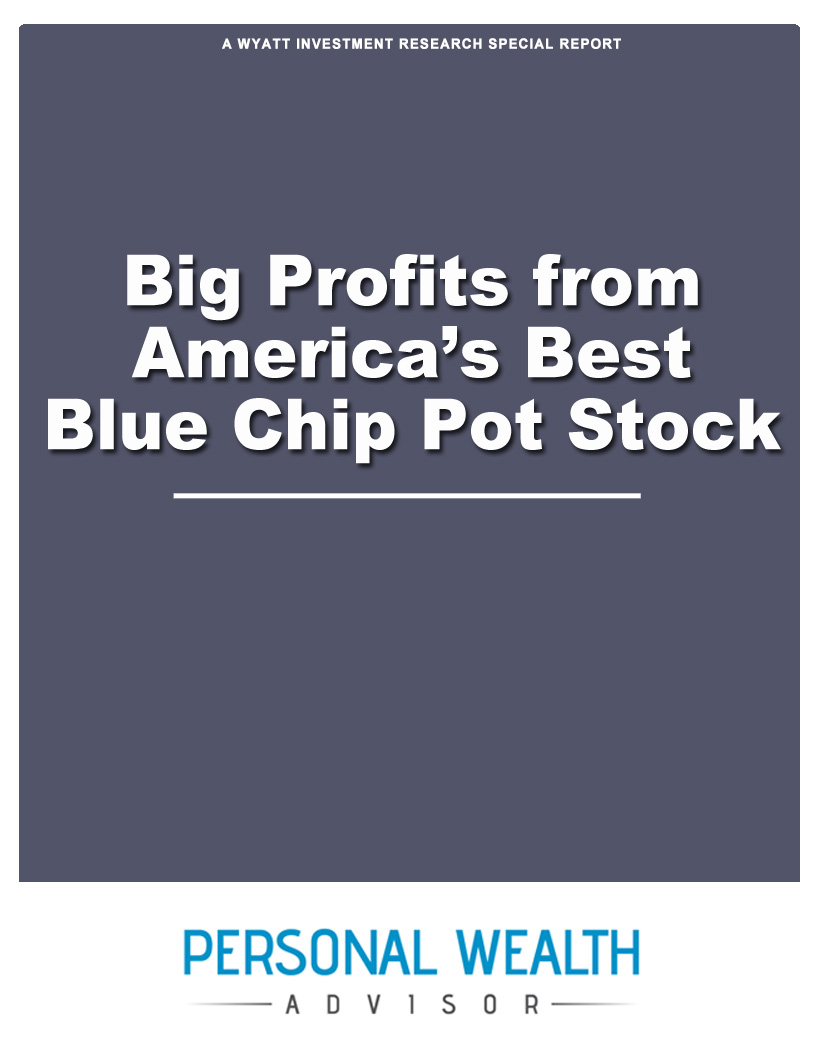 Bonus Report #2:
Big Profits from America's Best Blue Chip Pot Stock
This company is one of the safest in the 31% booming legal weed market. In fact, given the long operating history and healthy dividend, it's safe to consider this a "Blue Chip Pot Stock."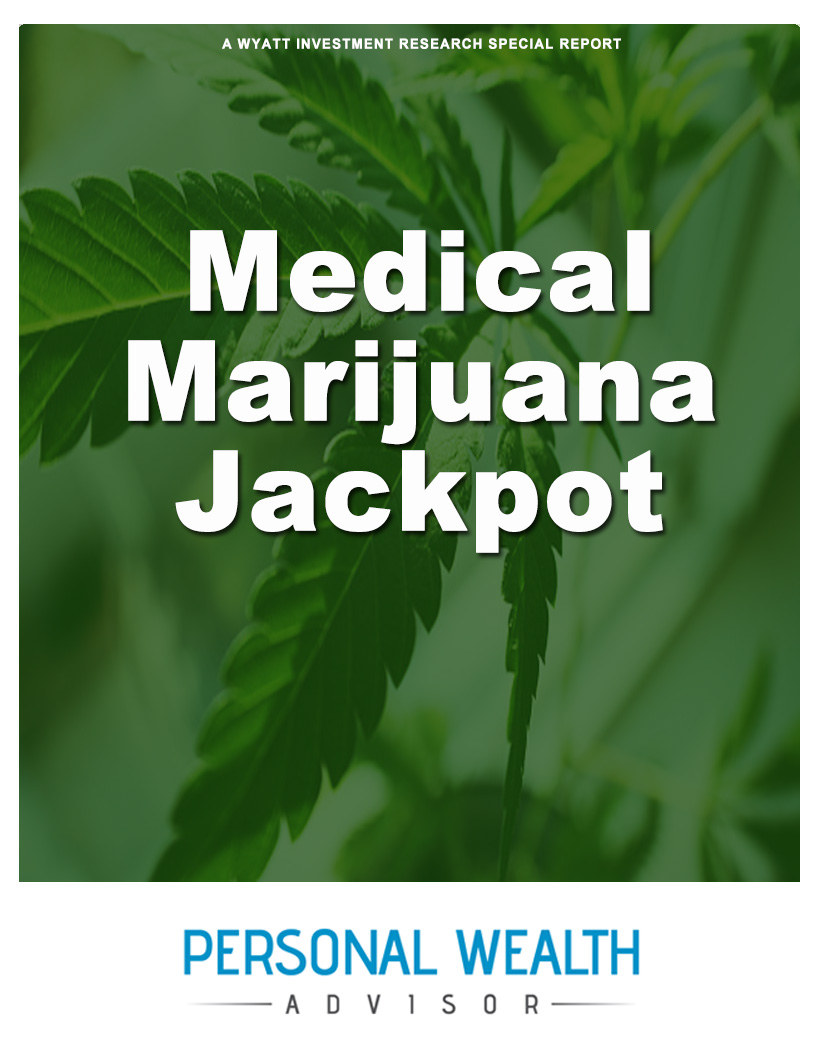 Bonus Report #3:
Medical Marijuana Jackpot
One company is awaiting FDA approval on the first pharmaceutical drug using cannabis. Once approved, shares of this small international drug company could takeoff.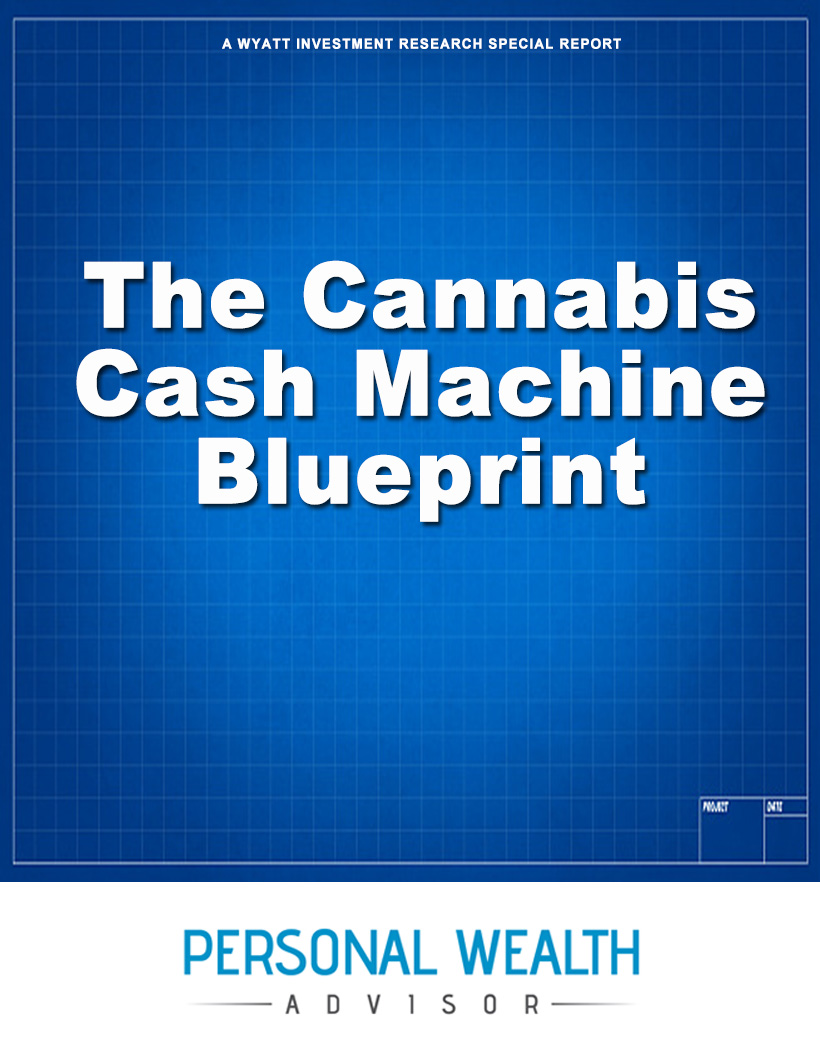 Bonus Report #4:
The Cannabis Cash Machine Blueprint
The legal marijuana market in North America is growing at more than 30% per year. The market is going to be worth more than $50 billion. This in-depth research report reveals everything we learned after spending nearly one year researching the sector. It will serve as YOUR blueprint for marijuana profits!
All four bonus reports are yours - 100% FREE.
Please accept my invitation to join the Lifetime Wealth Club.
You'll receive EVERYTHING as part of this special offer: Tony Robbins bestseller - MONEY: MASTER THE GAME... a FREE 30-day trial to my Personal Wealth Advisor... the latest issue of my newsletter (including 2 new recommendations) ... and 4 exclusive bonus reports - a value of $256.
All I ask is that you cover the small shipping and handling fee of $4.95 (see order page for full details).
You have absolutely nothing to lose and everything to gain by taking advantage of this limited-time opportunity!
Click here to access your "Lifetime Wealth Club" Package!