With Personal Wealth Advisor, you'll get: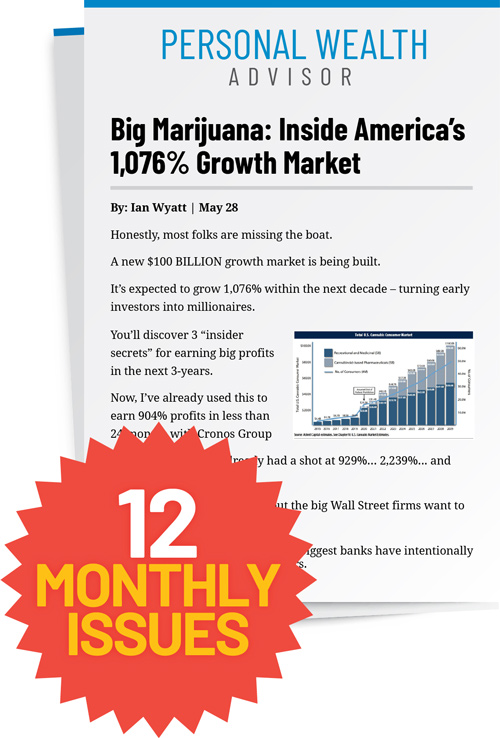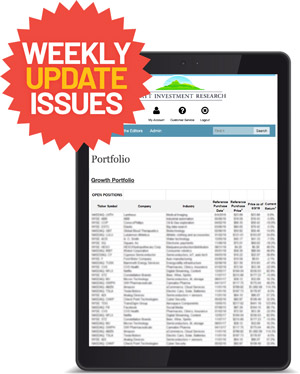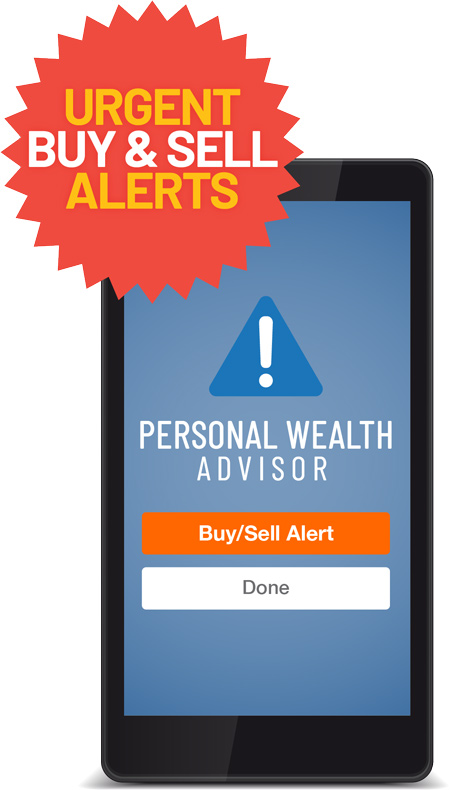 12 MONTHLY NEWSLETTER ISSUES
Every month, you'll get my monthly online newsletter issue. It includes two new stock picks every month – one Growth Opportunity and one Value Opportunity.
Plus, you'll get my overall outlook on the stock market and top sectors. Plus, news and updates on my top stocks to BUY NOW.
WEEKLY PORTFOLIO UPDATES
Every week, you'll get the latest portfolio updates.
Even more importantly, I'll explain exactly what the news means for the stock… and how it impacts my outlook for the stock price.
URGENT BUY & SELL ALERTS
Every time there's a new trade… you'll be the first to hear.
That's because I'll rush you BUY and SELL alerts on every single recommendation in the portfolio. You'll never be left alone in the dark. And you'll always know when I'm adding a new position… or closing an existing trade.
Personal Wealth Advisor is my most popular investment newsletter. It's designed to help you uncover the very best opportunities for big profits and safe income during America's coronavirus comeback.
Personal Wealth Advisor normally costs $99 for a 1-year membership.
That bargain price works out to just $8.25 per month! And while that's an absolute deal…
I'd like to offer you a full 50% DISCOUNT.
That means you'll get complete access to Personal Wealth Advisor for the next year… for just $49!
That's just $4.08 per week – or less than the cost of a McDonalds Extra Value Meal or a single drink at Starbucks.
Satisfaction Guaranteed!
There's a lot of uncertainty out there for the U.S. economy.
So, here's what I'd like to do.
I'm willing to extend this Satisfaction Guarantee.
Just let me know if you're not completely satisfied with the newsletter for any reason. In fact, you don't even need to give a reason!
Simply call my office to cancel at 1-866-447-8625. I'll happily give you your money back.
That's right. You can download the special reports. Get your free Make America Healthy Again hat. And enjoy one-year of regular issues, new research and trade alerts.
Cancel anytime during your membership and I'll give you a 100% refund.
Plus, you can keep the special reports and newsletter issues. And enjoy the hat as my way of thanking you for trying out Personal Wealth Advisor.
This special offer is ONLY available for the first 150 people who say YES today.
This fair and square deal – and limited availability – means this offer will expire within 24-hours.
There's simply one decision to make…