Congratulations – you just discovered The 5X Profit Code which has the power to 5x your money in just 60 short months.
In fact, just look how fast our models could turn $20,000 into over $98,021 and then begin generating $36,682 a year in cash-in-hand income per year.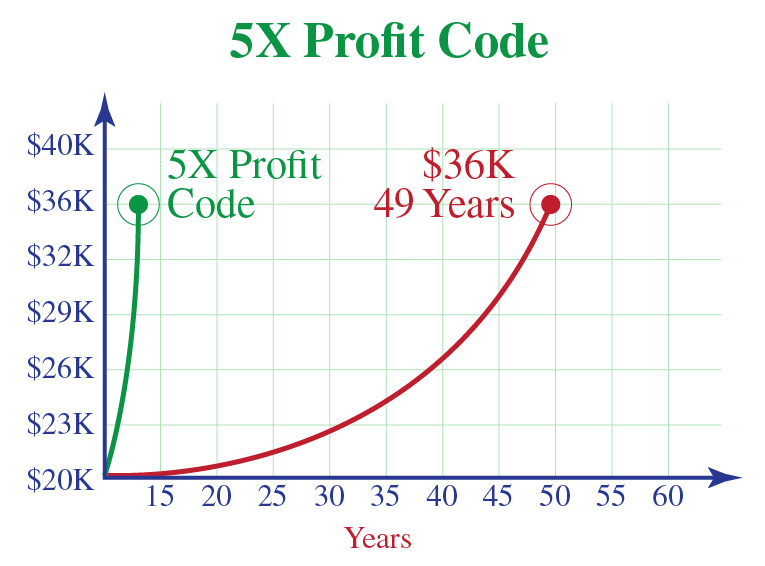 Already, dozens of folks just like you have been using this code to generate income from the markets…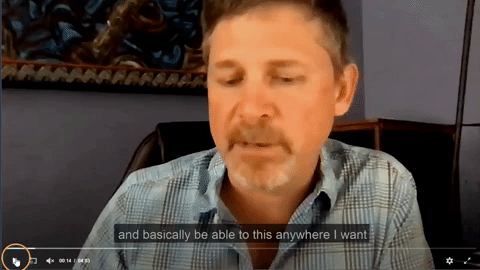 Bruce Fisher who spends less than ten minutes a week and is on track to reach retirement.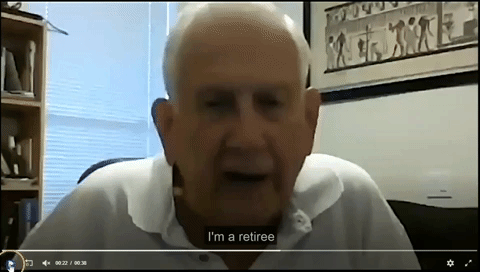 Richard who says "it's a great program for retirees", doesn't involve a lot of time, and is easy to use even for folks like him who aren't the best at technology.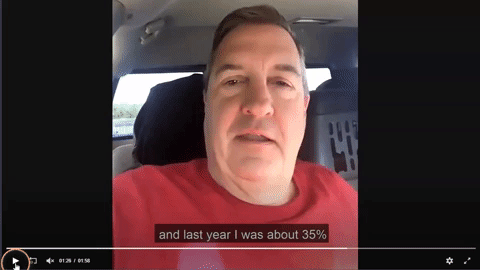 Darwin Moore who says he pulls in anywhere from $35,000 a year to $44,000 a year using these strategies – even while he's traveling and only trading from his phone.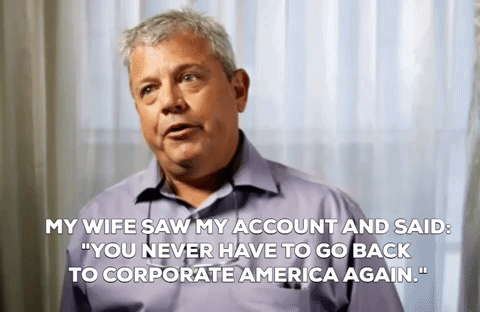 Roman Garner said he was able to quit his career as a mortgage banker and that his wife exclaimed, "You never have to go back to corporate America again."
Of course these testimonials are extraordinary and your results could vary. But these are normal folks just like you – not "genius" professional traders – and they're able to use this 5X Profit Code successfully.
If they can do it, there's a strong possibility it could work for you as well.
These are people who are able to make the market WORK for them.
Now it's time for you to start doing the same.
No more scanning through THOUSANDS of stocks trying to find that one "lottery ticket" penny stock that will make you rich….
No more watching your cash savings melt through inflation and negative-yielding savings accounts…
No more hoping and praying you one day hit that mythical "million dollar" mark.
No more penny pinching and coupon-clipping…
No more clinching your fists and gritting your teeth hoping nothing "crazy" happens in the world to cause the market to tank and RUIN your investment prospects…
It's Time To TAKE CONTROL And Generate
Your OWN Money Whenever You Want.
With The 5X Profit Code, it's possible to ALWAYS keep cash flowing into your life.
Imagine getting up to 2 payments like this every week (these are based on $2,500 allocated per position).
$504 on AMZN
$570 on BA
$$580 on AMT
$444 on SMH
$420 on JD
$902 on IWM
$450 on GILD
$504 on SQ
$480 on PG
$600 on ZM
$720 on NFLX
$744 on SPOT
$510 on SLV
Simply Follow The 5X Profit Code
To Potentially 5x Your Money And
Draw A Salary From The Market

What You're Getting Today As An
Options Income Pro Member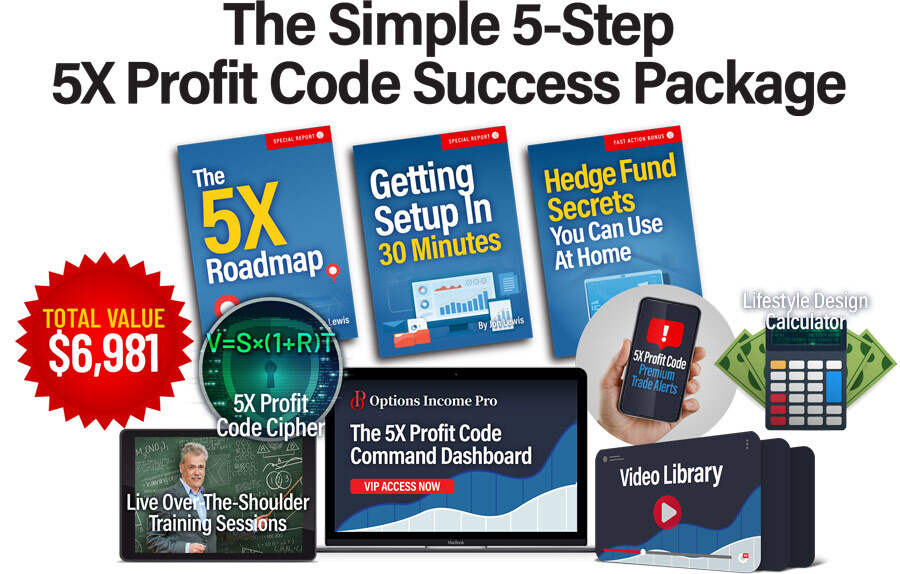 STEP ONE: The Lifestyle Design Calculator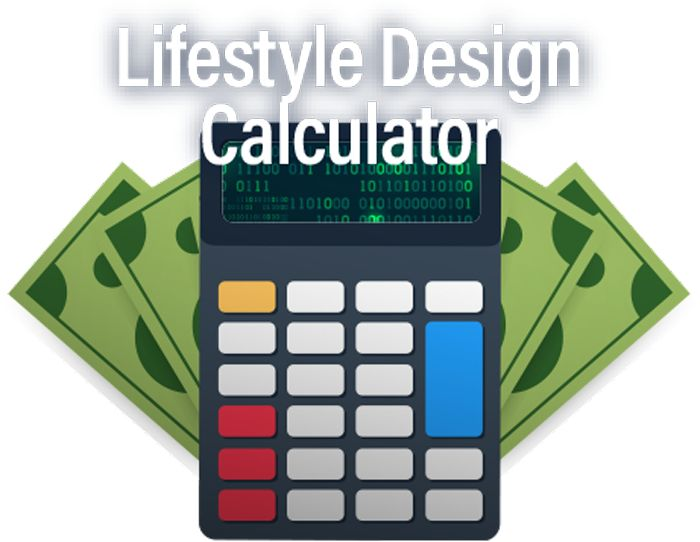 Design your lifestyle YOUR way.
First, simply determine your ideal monthly trading profit.
For example – do you want to make $3,000 a month?
Simply type that into your Lifestyle Design Calculator and it will tell you EXACTLY what your account size needs to be in order for you to achieve that goal!

It does this by automatically taking into account Jon's actual trading history and statistics.
And based on this regularly-updated historical trade data, it gives you a realistic idea of what your account size will need to be.
It even tells you what your average dollar return per trade will likely be! In this case $375.
The calculator will also show you the number of trades to take per week to achieve your goal and also the average percent return per trade based on Jon's strategy.

Of course the question is – what if you don't have the account size necessary to achieve your perfect monthly income goal?
No problem! That's what The 5X Profit Code is all about – getting you to your profit goal FAST.
STEP TWO: The 5X Profit Code Cipher
This cipher cracks The 5X Profit Code FOR you and determines how long it will take you to reach the account size you need in order to make the monthly cash profit of your dreams.
Simply enter the amount of trades you'll need to take per week based on what the Lifestyle Calculator showed you in Step 1.
Then decide how much of your account per-trade you feel comfortable allocating. In this case we're using 7%.
Next, enter the average percent return per trade (which right now is 4.38%).

After that?
Just press "Enter" and like magic The 5X Profit Code Cipher calculates 36 months into the future!
It shows you what your account could grow to over that amount of time as you compound your trades weekly.
For example – as you can see here – it could take you 36 months to go from $5,000 to $12,976…

And another 36 months to go from $12,976 to $33,675!

That means you could 5x your money in JUST 5 years... and reach your $122,209 portfolio goal in 10 years -- starting with just $5,000!

You can calculate this using ANY starting amount you want to easily plan for your retirement, set realistic goals, and know how long it will take you to reach them.
Planning your future has never been easier.
STEP THREE: Getting Setup In 30 Minutes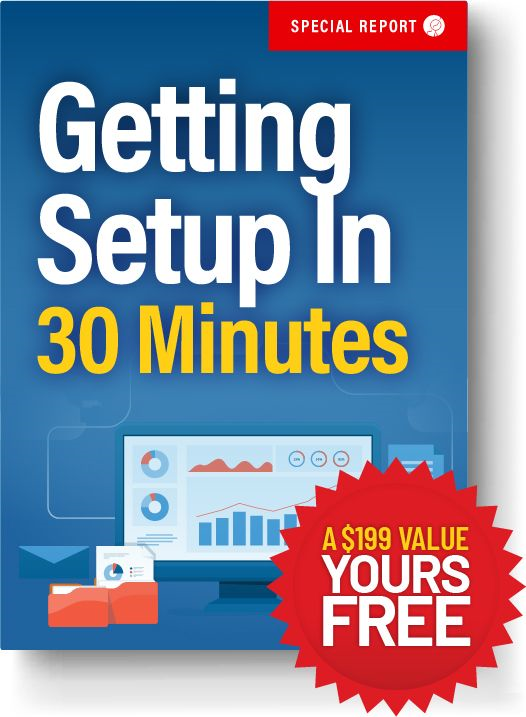 Now that you've got your plans down and you've set a goal with a clear time-line – it's time to put your plan into MOTION.
You're going to receive a simple, easy-to-understand quick-start guide called Getting Setup in 30 Minutes.
Inside this guide you'll learn exactly what you need to do right now to start applying The 5X Profit Code.
This includes instructions on how to open a brokerage account (if you don't already have one).
Which brokerage accounts are best and even how to apply this strategy in an IRA account.
Next, you'll receive a breakdown of how to read Jon's trade alerts that he'll be sending you every week.
That way, every time you receive a 5X Profit Code Trade Alert to your email or phone, you'll know exactly how to follow along and enter the trade according to Jon's instructions.
You'll also learn how to enter these trades on either a computer, tablet, or smart phone – so you could even do this on-the-go!
Finally, Jon will lay out exactly how you exit the trades and how to easily manage them. Don't worry – you'll only be glancing at them just a couple of minutes a day.
STEP FOUR: Access To The Command Dashboard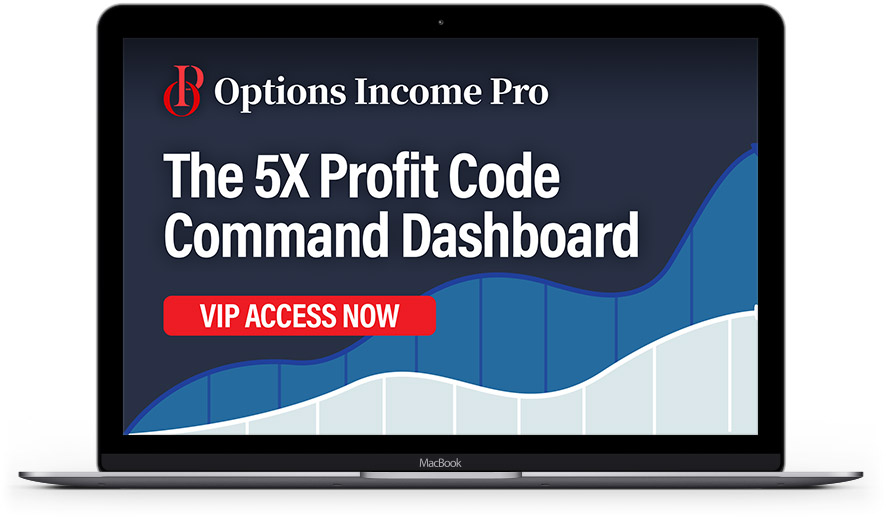 Next, after you've established your goals and gotten yourself setup in less than an hour – it's time to login to your official Command Dashboard.
Think of this as your official "headquarters" – your very own private, password-protected web portal.
Inside, you'll be able to see ALL past and present trade alerts as well as all current and closed positions.
Not only that, you'll be able to access special reports, market analysis, and video recordings by Jon which will keep you up to date with all the important information happening in the market as it relates to The 5X Profit Code.
STEP FIVE: Start Receiving Trade Alerts!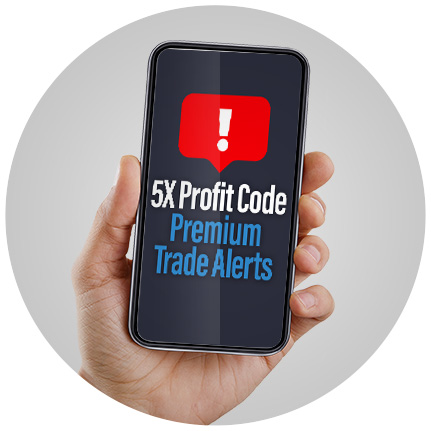 It's time to start receiving Jon's premium trade alerts!
This is what it's all about.
Jon is going to do all the hard work FOR you. And he'll send you up to 2 trade alerts each week straight to your inbox.
You can even opt-in to receive them straight to your phone through text message.
When you receive Jon's premium trade alerts all you do is simply follow the instructions.
You can do that yourself through your broker's website or app or just call your broker and repeat to them Jon's instructions.
It's a paint-by-number process. Just enter the trade exactly as Jon lays out.
Only 75 People Allowed In Right Now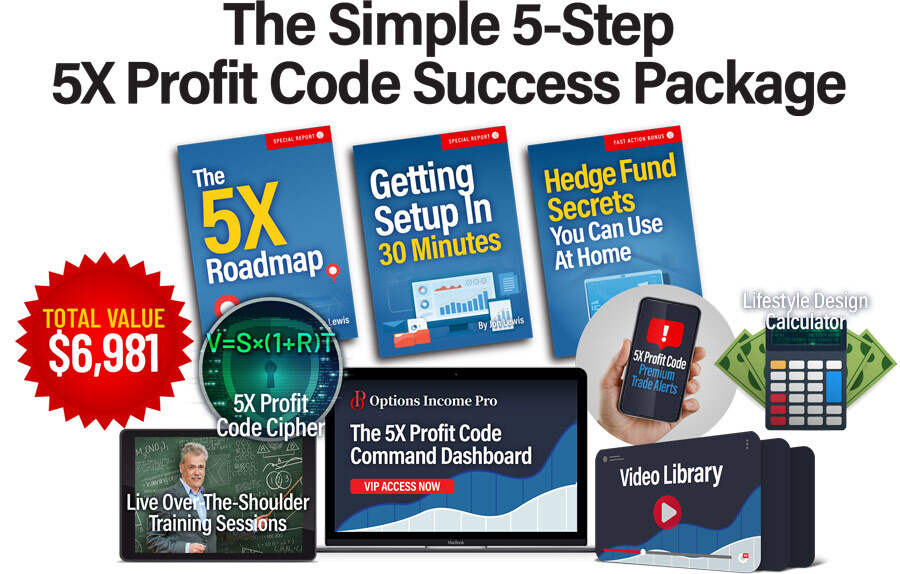 FREE BONUS #1: Live Over-The-Shoulder Training Sessions --$1,699 Value (Yours FREE)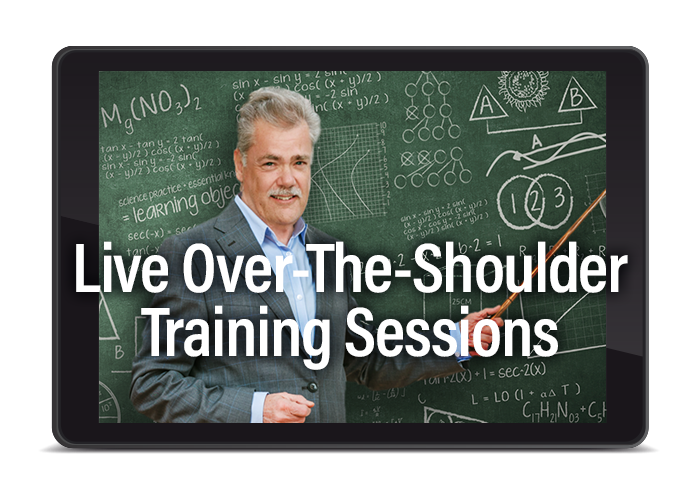 Now, just when you thought it couldn't get any better, I'm also going to sweeten the deal here by adding in a couple of AMAZING bonuses for you.
First, I want to give you access to Live over-the-shoulder training sessions every two weeks.
Listen – Jon wants you to be successful and so do I.
That's why Jon approached me recently asking me to get the word out about his new weekly classes.
You see, Jon will be doing live online streaming workshops EVERY OTHER WEEK.
And in some workshops you'll even be able to participate LIVE as Jon takes real 5X Profit Code trades in his brokerage account.
You get a first-row seat to Jon's proprietary method for finding and executing cash-on-demand income trades. And you can ask questions and get help LIVE in these virtual classrooms.
See how Jon finds stocks to implement his trading strategy with. Such as…
$540 on Disney
$330 on Altria Group
$420 on iShares Brazil ETF
$492 on Boeing
$570 on ConocoPhillips
$957 on Walgreens Boots Alliance
Much, much more!
FREE BONUS #2: Premium Video Library-- $299 Value (Yours FREE)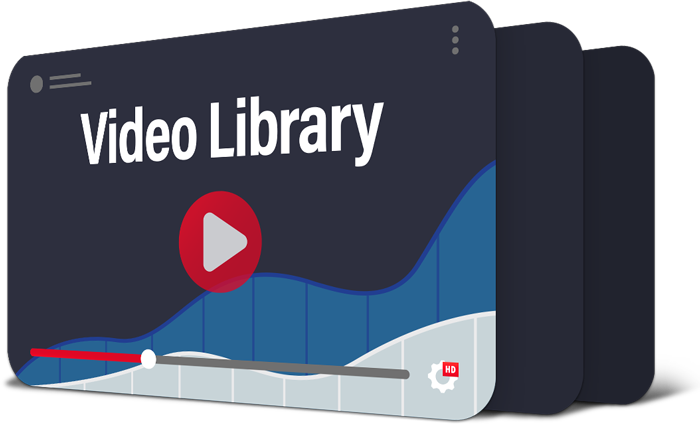 Believe it or not, the same types of strategies Jon uses to generate income no matter what… are the same kinds of strategies the world's biggest hedge funds LOVE to use!
They use these strategies to generate low-risk, high-probability gains for their ultra-high net worth clients.
And they definitely don't want you to know how easy it is to implement these strategies at home by yourself.
But now Jon is blowing the lid off the secrecy in this brand-new bonus guide.
Inside, you'll learn how to apply these same hedge fund-level options strategies yourself right from home.
And don't worry – you don't need BILLIONS of dollars either.
Even if you just have a couple thousand to start with – it's possible to implement these strategies.
And if you have long-term buy-and-hold positions these strategies could also help you hedge those positions in volatile markets.
Learn how these fascinating, fun, and profitable strategies work in this eye-opening guide.
TOTAL VALUE: $19,263…

WHAT YOU PAY: $995
Please respond ASAP if you're serious about getting 5x on your money and using it to pay yourself $36,682 to $73,364 a year in cash profits.
Jon Lewis is serious about helping you achieve your goals and spends a LOT of time personally helping each one of his clients who take advantage of these limited-time offers.
That's why he can only let in 75 people today. Otherwise, he would not be able to give you the personal time and attention you need.
This is a serious warning – so please take it seriously. You WILL NOT be granted access today if you are not one of the first 75 people to take action.
Talk to you soon,


Ian Wyatt
Call 888-875-1960 (Monday-Friday 9AM-5PM)
- OR -
Complete the Secure Order Form Below