Here's Everything You're Getting Today with an Options Advantage Membership…
60-Minute Fast Track To Your First 10-Minute Volatility Trade ($199 value)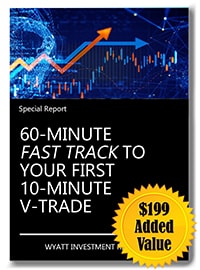 In this simple-to-understand guide (that should take you no more than just 60 minutes to go through) you're going to get all the information you need to immediately start collecting cash from your 10 minute volatility trades.
For example, it covers a list of brokers you can easily use this strategy with as well as how to download their apps on your phone/tablet. Even if you've never opened a brokerage account or taken a trade in your life – this simple step-by-step guide will make it SUPER easy.
Not sure how much money to put into your first trade? No problem! Consult the simple risk-to-account size pricing table.
For example, are you starting with $500? This table will allow you to see how much your maximum amount of capital per trade should be.
And that's the case all the way up to folks who have a $100,000 account!
So not only will you be able to quickly setup your account and software, you'll know how much money to put into each trade.
And of course you'll see exactly how to open your trades (and close them) as well!
10 Minute Trade Trinity ($199 Value)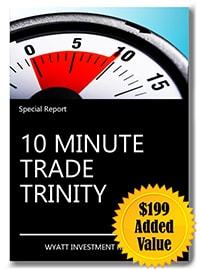 My 10 Minute Volatility Trades actually have three specific set-ups.
They are the "Bull Put", the "Bear Call" and the "Iron Condor."
This fast-track guide will show you exactly what these three trade setups are, how they work, and how to set them up on your laptop, phone, or tablet quickly and easily.
Top 5 Options Secrets REVEALED ($219 Value)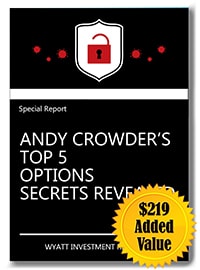 I'm going to break down all the barriers to the secrets of the most successful traders in the world, including exactly how the biggest hedge funds on the planet use options.
I'm also going to reveal how you can use THEIR edge in your own home, even if you're trading with $500 instead of $5 billion.
Premium 10-Minute Volatility Trade Education Suite ($2,543 Value)
Gain immediate access to over 30 hours of premium video education content.
This is over-the-shoulder training on how I qualify my 10 Minute Volatility Trades and set them up in my brokerage account.
Including how I select the right criteria, such as length of time I will be in the trade, and more.
You'll be able to follow along step-by-step and get inside my head and see what 20-years of professional trading experience looks like when making decisions.
Most people never have this intimate access to a professional trader's strategy and process. But now YOU do and this will make it incredibly easy for you to start taking your own trades with a "Monkey see, Monkey do" approach.
And you'll never have to wonder "Am I doing this right?... or not?"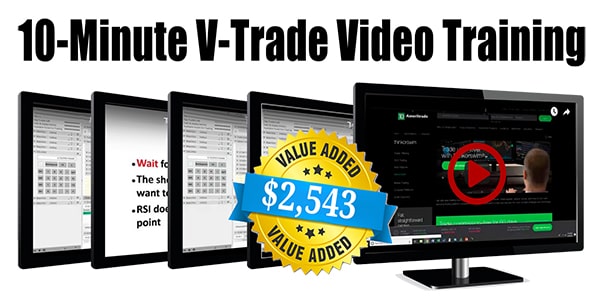 10 Minute V-Trade Command Dashboard ($1,569 Value)
This private web portal can be accessed on your PC, laptop, phone, or tablet and contains all the 10 Minute Volatility Trade information you'll need in one convenient location.
Inside you'll be able to access all your video instruction content, special reports, and webinar replays I mentioned earlier.
You'll also have access to a real-time portfolio tracker and closed positions. That means you can choose to follow along with the SAME trades I'm taking.
It also means you can back-test my entire track record – all the way to 2011 – to make your own 10 Minute Volatility Trade decisions.
You'll also have access to a comprehensive FAQ section covering virtually everything you'd ever want to know. And if the answer you need is not in the FAQs, there's an exclusive contact form that let's you submit any question or comments directly to me and my team.
You will also have access to a special customer support number, which allows you to ring me up any time during normal office hours if you have any questions at all.
Premium Trade Alert Service ($995 Value)
Now pay close attention because this could be the greatest money-making tool you ever use in your life.
You see, every time I take a trade I'm going to send you an INSTANT alert notification.
Not only are you going to receive an email notifying you that I'm taking a trade, you can also opt-in to immediately receive a text notification as well.
Imagine that for a second.
You're having lunch on a normal Wednesday afternoon when you receive a notification on your phone. It's me! I'm letting you know about a trade I'm taking on SPY right now.
In the alert you can see the exact parameters of my trade – the limit price I'm getting in at, how much my expected profit is, what the probability of the trade is, and WHY I'm taking it (so you can understand my justification behind the trade).
Then you do something SUPER simple – you open up your broker's trading app on your phone, and in just a few minutes you enter the trade EXACTLY as I detailed.
And just like that you're GAME ON for another pay-day.
And when I'm closing my trade, you'll receive another alert from me.
At that point, just close the trade along with me and BOOM – pocket the cash.
That means you can just piggy-back off my trades any time you want.
Private Access Mentorship ($3,995 Value)
I want to make sure this is the most valuable and beneficial decision you ever make, so because of that I want to volunteer my time to help you along your new trading journey. Because I know how important personal mentorship was for me.
I'll be your trading mentor. That means you'll get complete access, including private briefings, real-time, practical trading tips, 1-2 business day response, regular "office hours" for questions."
That way, if you need any help or guidance – or if you have any issues or questions – you know 100% that I've got your back and I'm here to help.
The ThinkorSwim Platform Setup ($199 Value)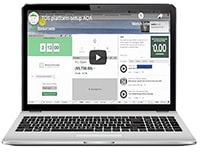 My research / trading software of choice is the ThinkorSwim platform and I want to help you set up your software EXACTLY like mine.
That way you can mirror your trades like mine quickly and easily and see the same "market view" that I see.
SIX Market Master's Trading Sessions ($1,447 Value)
This is an amazing treat for you. You see, not too long ago I took a small, select group of members under my wing.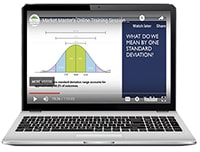 And for several weeks, I got together with them and went into more depth on my trading strategies than ever before.
Over the course of six live webinars – and over six hours of trading – this Market Master's Online Series is quite simply the GOLD standard of my trainings.
Chicago LIVE Event Recordings ($2,667 Value)
Recently I conducted a comprehensive two-day LIVE event in Chicago. This closed-door invite-only event is where I spilled my most coveted industry secrets to a small, privileged group of traders.
Well it just so happens that we recorded that FULL event – over 8 hours of top-tier "Platinum Level" training and instruction.
And not only are you going to get access to these recordings, you're also going to get the Power Point files that go along with them that way you can easily follow along with me during these informative talks.
ENTIRE Year Of Access To Options Advantage Inner Circle ($5,397 Value)

Listen…
There is an easy, no-stress cash-grab going on right on the other side of that button below.
That's a fact.
And these trades are paying out EVEN HIGHER premiums because of how insane the volatility in the market is right now.
All you have to do is take action.
Just complete the short, secure form below and subscribe to Options Advantage right now.
Or, if you'd prefer, you can also sign up by phone – just call my VIP Member Service team at 888-875-1960 from 9AM to 5PM EST.
You're just a few minutes away from potentially having a brand-new financially RICHER future.
Don't let this opportunity for easy weekly income slip through your fingers due to indecision.