Good news!
Your timing couldn't be any better…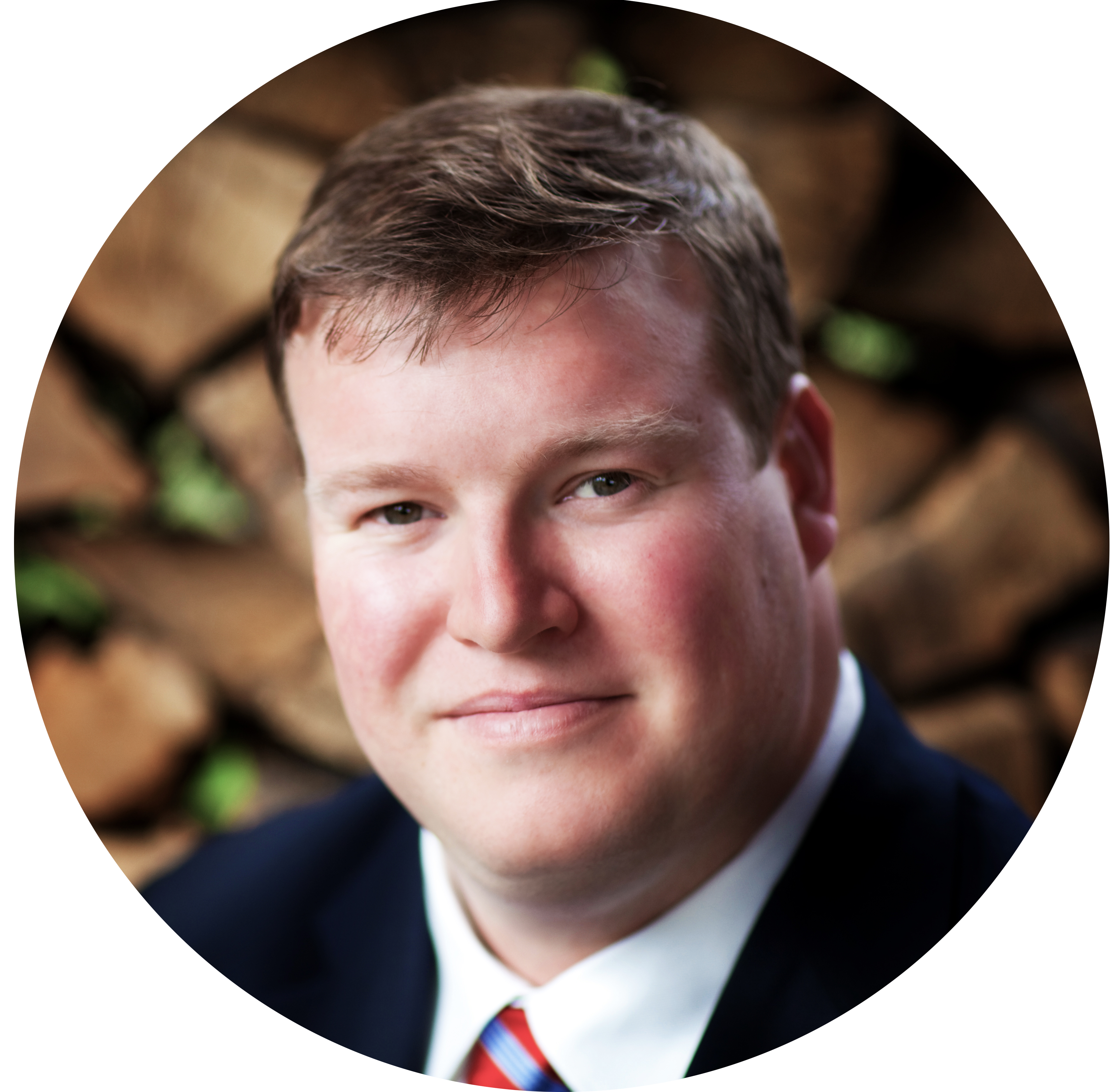 Because the 2nd phase of the 5G profit boom is expected to start within 39 days…
And it could send five uniquely-positioned "All American" 5G stocks surging 575%... 1,019%... and even 8,217%...
When 5G quickly rolls out to all 50 states in 2020!
That's why I'm planning to personally BUY shares of these stocks in my personal investment account. And I'd like to give you the first chance to get in on the ground floor.
Let me explain why I'm putting my own money on the line…

These Life-Changing Profits Are
Happening Like Clockwork
There's a rush to install new 5G networks before the end of 2020.
It's the 5th generation of wireless technology – with the promise of 100X faster speeds!
Every time there's been a new generation of wireless technology… early investors have had a shot at life changing profits.
414% profits with Broadcom

– a key supplier of chips for 3G devices

503% gains with American Tower

– the #1 independent 4G tower operator

575% profits on Sprint – when it became the first 2G network

1,019% gains on Motorola – when it launched the first 1G phone

8,217% gains on Blackberry – after it launched the 3G smartphone
Right now, we're in the infancy of 5G with service only available in 50 cities!
Mass adoption begins in 2020 – when 5G rolls out to 327 million Americans. And that's why now is the time to buy the best 5G stocks.
The best part is that big profits are nearly guaranteed because…

President Trump's Mandate Launches
America's 5G Profit Boom
President Trump's strategic 5G initiative helps assure that American tech stocks will be the biggest winners.
In fact, the president declared…
"The race to 5G is a race America must win. It's a race that we will win."
President Trump's December 10th spectrum auction ensures the 5G profit boom will explode in 2020 as companies rush to grab bandwidth AND customers.
And it's why Trump recently issued a Presidential Executive Order that blocks Chinese companies from providing ANY technology for America's 5G networks.
That assures that Chinese companies won't make a dime…
And the $100 billion in new 5G spending will go directly to American companies – and make early investors rich.
Get Access to the Brand-New Research…
"America's 5G Profit Project"
On October 31, 2019 I released my biggest research project of the entire year…
It reveals the new 5G profit boom that's been unleashed by President Trump. And it walks you through three distinct and fast-moving growth phases.
To capture the biggest profits, you must own the right stocks at the right time for each phase.

To help you take full advantage, I've created a unique resource called America's 5G Profit Project.
America's 5G Profit Project includes six proprietary reports to quickly get you up to speed and ready to profit. This includes…

Special Report #1
The 5G Revolution: The Insider's Guide to Triple Digit Tech Stock Profits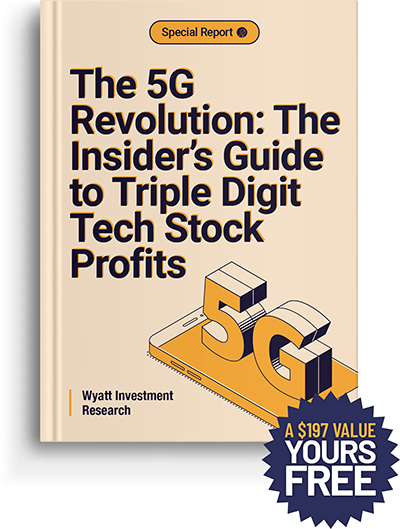 Discover why 5G is one of President Trump's top economic AND national security priorities. You'll also find out what makes 5G different from previous generations of mobile technology and how it's enabling brand new industries to explode overnight. Plus, you'll discover how the top 5G investment opportunities will unfold in three distinct phases. Without these insights, many investors will miss out on the best opportunities.

Special Report #2
Apple's #1 Secret 5G Supplier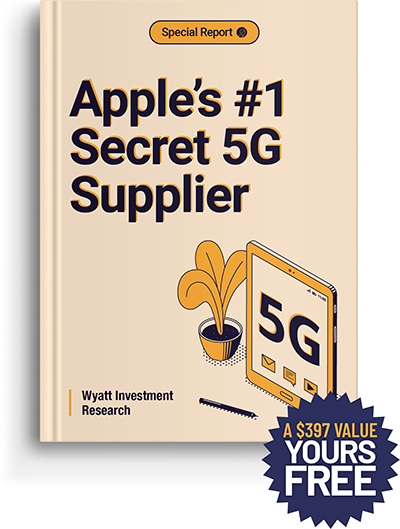 Apple typically doesn't reveal its suppliers, but my research has uncovered an innovative leader in the semiconductor business that may be an exclusive supplier. Apple's upcoming 5G-enabled iPhone 12 is coming out in 2020. And this company's programmable chips are key to Apple's ability to enter the 5G market and compete with Samsung and Huawei.
Buy shares NOW – before the iPhone 12 launches!

Special Report #3
The #1 Virtual Reality Tech Stock to Buy Before Wireless Networks
Surge 100X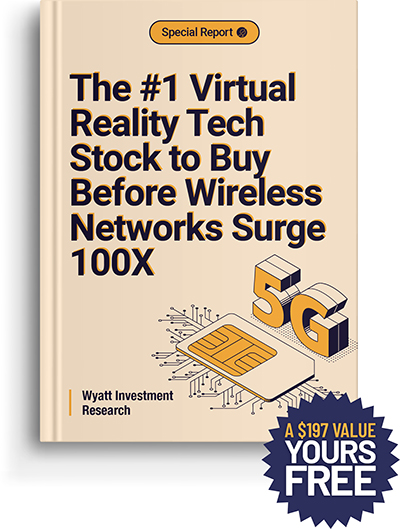 The world's biggest wireless companies, like Verizon and China Mobile, depend on this tiny company for testing the speed and efficiency of their 5G networks. The company was an early player in 5G, getting into the sector in 2013.
With 5G networks exploding in 2020, this stock is well positioned to be a top performer.

Special Report #4
Inside The World's Top 5G Patent Holder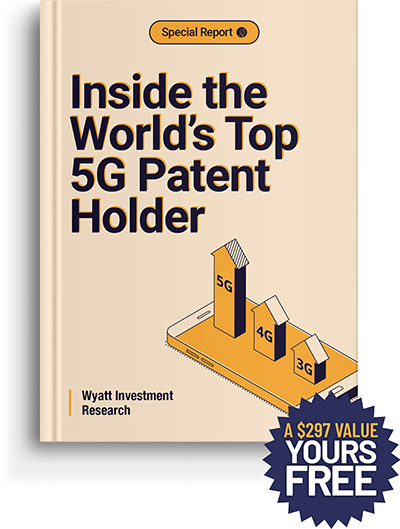 One of the oldest telecom companies in the world is also poised to dominate the 5G market. The company has been a tech innovator, attaining a portfolio of more than 49,000 patents – and my research suggests this major player owns more 5G patents than any other company in the world. It's not only a key supplier of 5G network technology in the U.S. – but also worldwide. The stock has legitimate 11x potential.

Special Report #5
Uncle Sam's 5G Stock That's Protecting America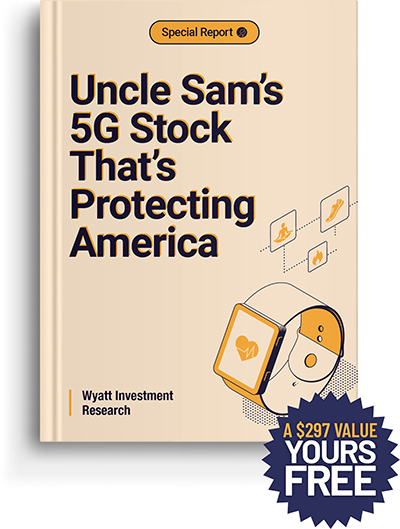 This company provides a crucial component of 5G phones – RF filters. Because 5G phones require 3 times as many RF filters as 4G phones, demand is exploding. Plus, unlike many tech companies, the firm manufactures everything in America – making it a preferred supplier to the U.S. military. There's more: The company has secured 26 patents, with another 46 pending. Sales could surge by 526% in the coming year – grab shares now for just $8.

Special Report #6
Tiny $5 Stock Could Deliver 286% Gains with 5G Rollout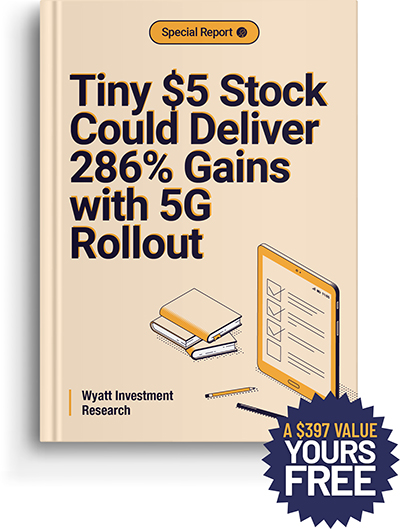 This company may be small… But it's already shipped more than 30 million mobile devices. And, in partnership with one of the top wireless carriers, it recently launched the world's first 5G hotspot. The firm is in talks with over 25 cellular carriers, with plans to bring its technology to new partners. Best of all, it's profitable right now on a cash basis. Buy shares now – they could jump 286% in the coming year.
A $1,782 Value… America's 5G Profit Project is YOURS FREE with My Million Dollar Portfolio
All of this research in America's 5G Profit Project is YOURS FREE when you accept my invitation to join my Million Dollar Portfolio.
I started Million Dollar Portfolio with $100,000 of my own money and a simple goal: to turn it into $1 million.
With investments like Tesla Motors +809%, Cronos Group +1,012% and Netflix +4,052% I'm already more than halfway to my goal.
Average stocks don't make the cut. That's why I'm so excited about helping you earn BIG 5G tech stock profits.
Here's what you get with a no-risk membership in Million Dollar Portfolio…
52 Weekly Issues of my Million Dollar Portfolio - giving you important updates and new recommendations ($1,997 value)
Buy and sell trade alerts - via email and SMS ($1,997 value)
Million Dollar Portfolio Manager, including my personal and private portfolio ($997 value)
America's 5G Profit Project described above with 6 special bonus reports
($1,782 value)
Super Bonus: 2 Years FREE access with premium plan ($5,990 value)
That's $12,763 in total value!
You won't pay nearly that much. However, this is…
Hurry!
I'm Enrolling 50 Exclusive Members Today...
Right now, there are only 50 membership spots to the Million Dollar Portfolio.
With more than 8,771 people registered for my LIVE "5G Profit Summit" event, all the spots could be GONE within a couple hours.
Please understand that because this opportunity is so time sensitive, this research can ONLY be available to the first 50 new members.
When you join today, you'll immediately get access to the Million Dollar Portfolio.
You'll be able to access this research, review the current portfolio, and read the latest recommendations.
By acting today, you'll have a chance to lock in HUGE 77% savings -- the BEST price ever offered!

It's VERY likely that every spot will be
100% "SOLD OUT" within an hour.
Please keep in mind that I'm sending you this 5G Profit Project that could hand you triple digit profits in the next year.
Because you'll also get complete access to my full model portfolio within a few minutes… we can't allow cash refunds on this offer.
It wouldn't be fair to our existing clients.
This portfolio is already halfway to my million-dollar goal… and it gives away every single trade recommendation.
If you try Million Dollar Portfolio and you're not 100% satisfied – no problem. You can apply the balance of your subscription as a credit toward any other Wyatt Investment Research product at any time – no questions asked.
Please respond ASAP if you're serious about grabbing the massive 5G Profits I'm bringing my Million Dollar Portfolio members!


Ian Wyatt
Chief Investment Strategist
Wyatt Investment Research