The Legal Backdoor to Tech IPOs:
Discover how to BUY private shares - WITHOUT being rich, connected or an accredited investor.
REPORT #2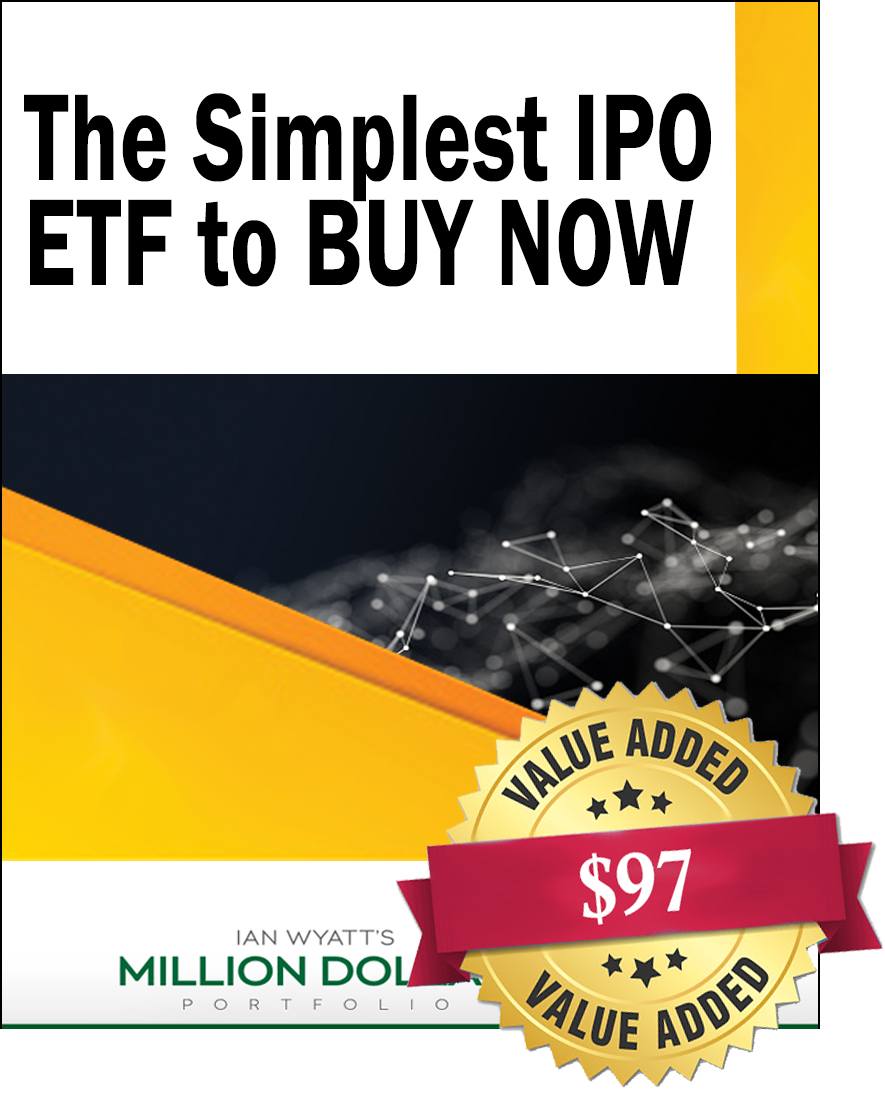 The Simplest IPO ETF to BUY NOW:
The average NEW IPO jumps 26%. Get in on the action with one simple ETF. You'll instantly own shares of nearly every new IPO.
REPORT #3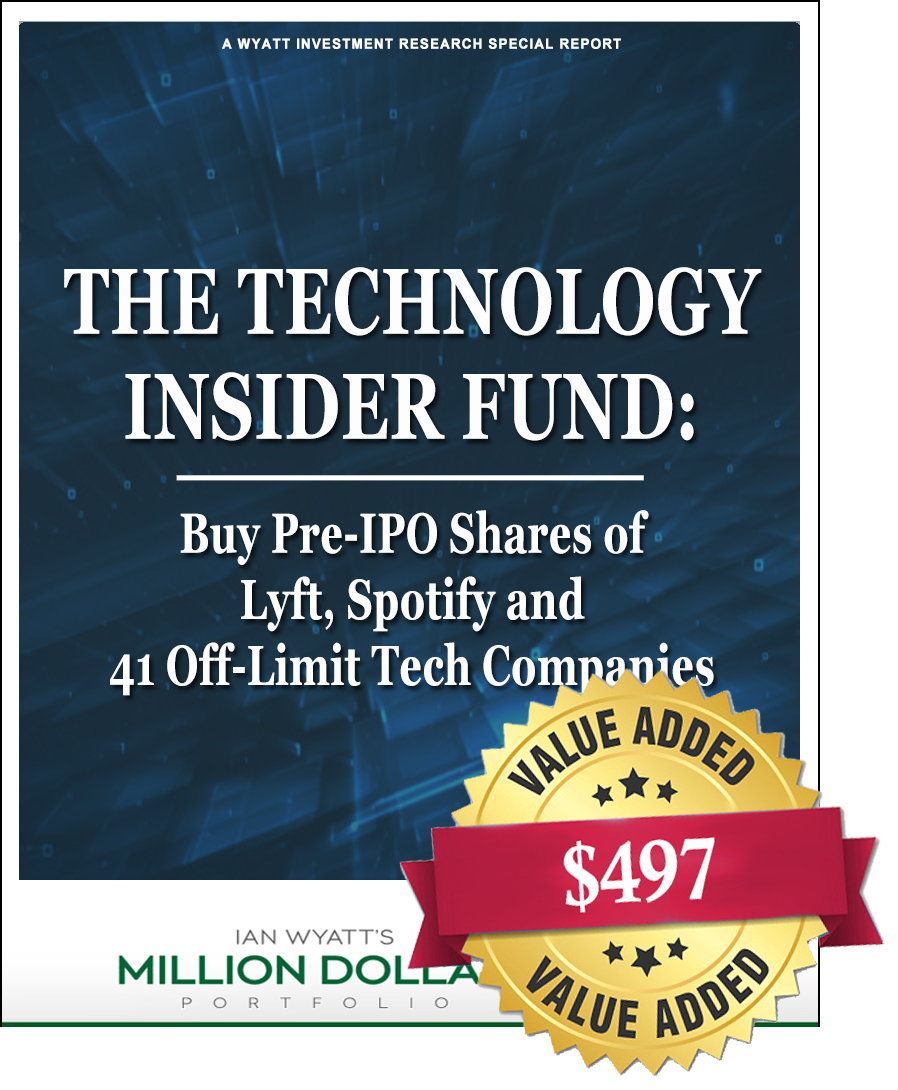 The Technology Insider Fund:
One little known investment lets you instantly BUY pre-IPO shares of Lyft, Spotify and 41 other off-limit tech companies. This is the simplest – and most diversified – way to buy PRIVATE tech stocks.
REPORT #4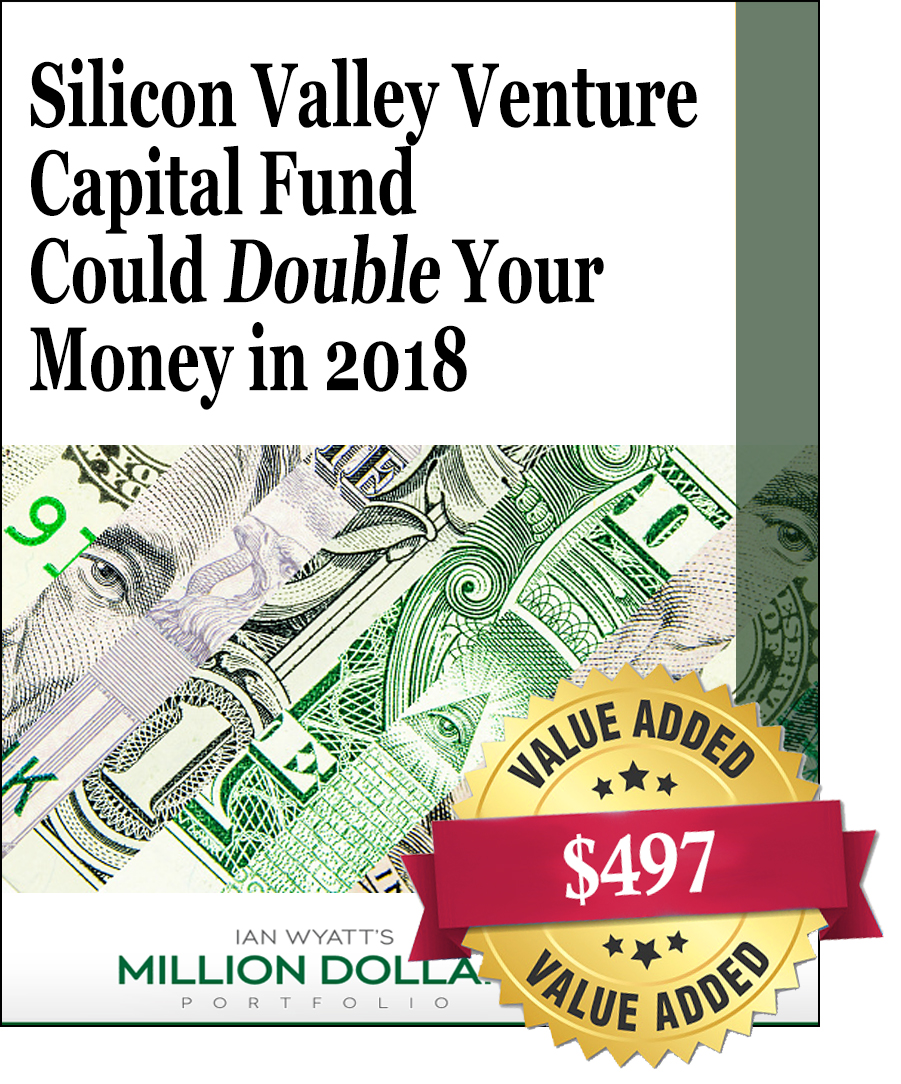 Silicon Valley Venture Capital Fund Could Double Your Money in 2018:
One insider leads a small VC fund that invests in promising new tech stocks. Our research suggests that the value of this fund could double within the next 12-months.
REPORT #5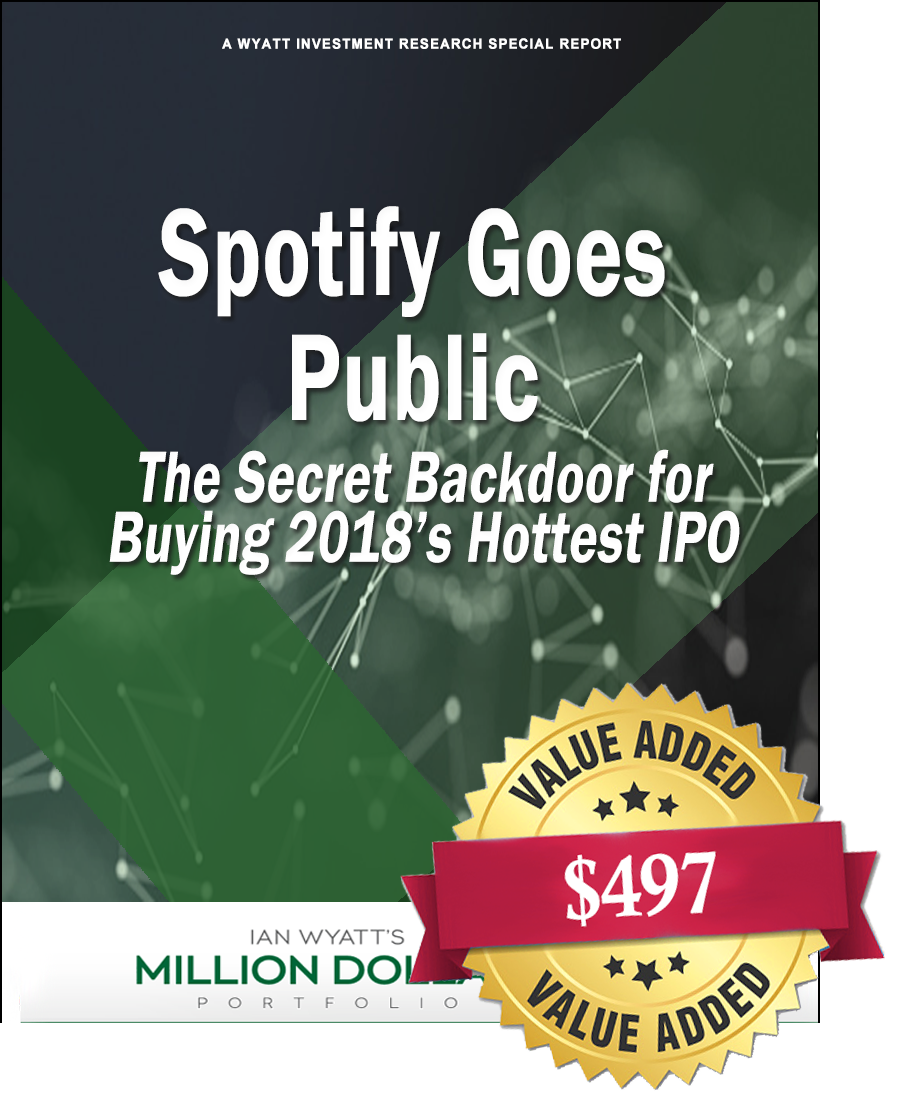 Spotify Goes Public: The Secret Backdoor for Buying 2018's Hottest IPO:
The biggest IPO of 2018 goes LIVE in April 3. Spotify is valued at more than $23 billion. Act now, and you can buy private pre-IPO shares at a BIG discount.
These 5 bonus special reports are a $1,785 value. They're yours – 100% free – when you accept my invitation to join Million Dollar Portfolio.
I started Million Dollar Portfolio with $100,000 of my own money and a simple goal: to turn it into $1 million.
With investments like FedEx (+184%), MasterCard (+732%) and Netflix (+3,021%), I'm already more than halfway to my goal.
Average stocks don't make the cut. That's why I'm so excited about helping you earn BIG pre-IPO tech stock profits.
Here's what you get with a no-risk membership in Million Dollar Portfolio…
Buy and sell trade alerts ($3,997 value)
Million Dollar Portfolio Manager, including 39 current positions ($997 value)
52 Weekly Issues of my Million Dollar Portfolio ($1,997 value)
Platinum Concierge Support ($1,997 value)

My Technology Stock Pre-IPO Research Package described above ($1,785 value)
That's $10,773 in total value!
You won't pay nearly that much. However…
Hurry! I'm Only Enrolling
50 Exclusive Members Today...
Right now, there are only 50 membership spots to the Million Dollar Portfolio.
With more than 8,133 people registered for my LIVE "Spotify Pre-IPO Investing" event, all the spots could be GONE within a couple hours.
Please understand that because these PRIVATELY HELD tech stocks are so small, this research must be limited to ONLY the first 50 new members.
When you join today, you'll immediately get access to the Million Dollar Portfolio.
You'll be able to access this research, review the current portfolio, and read the latest recommendations.
By acting today, you'll have a chance to lock in HUGE 83% savings -- the BEST price ever offered!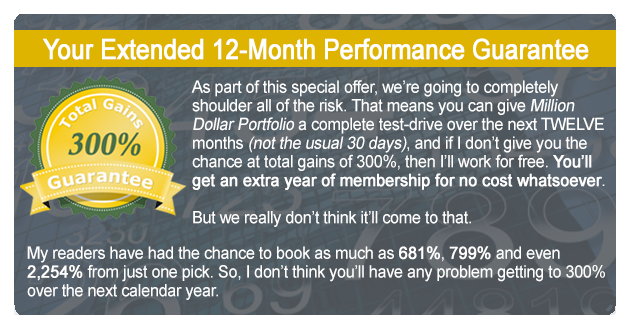 It's VERY likely that every spot will be
100% "SOLD OUT" within 24 hours.
Please respond ASAP if you're serious about grabbing a share of the massive pre-IPO profits beginning NOW.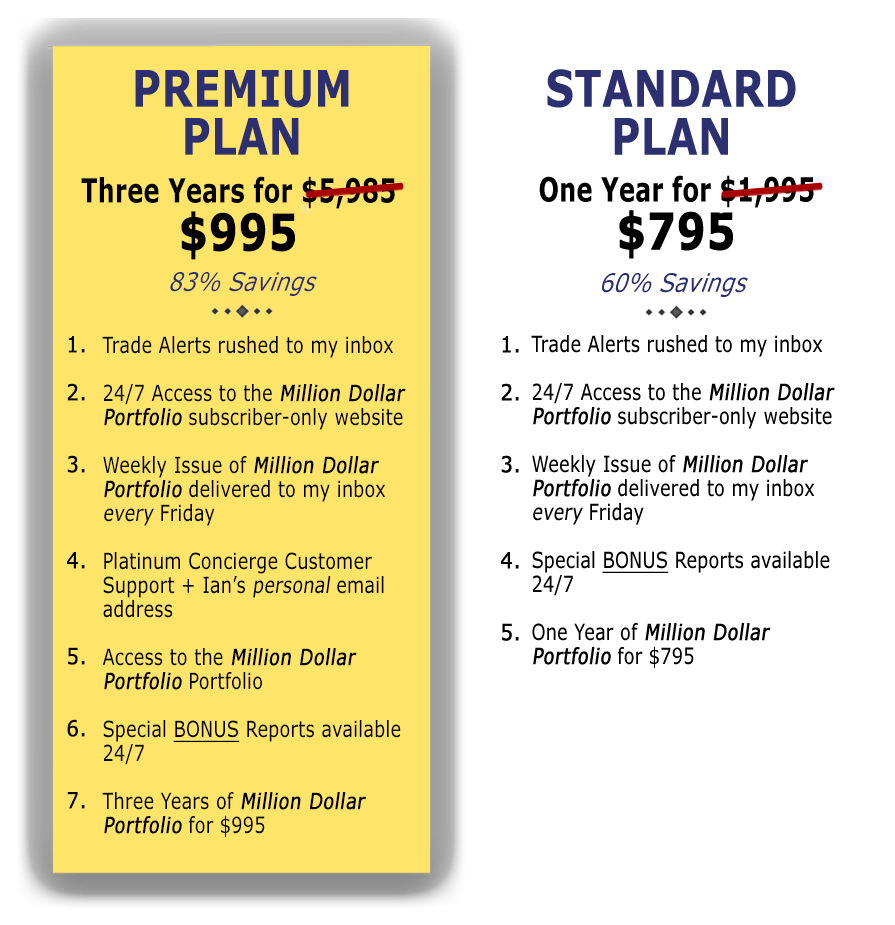 Reserve your spot by calling TOLL FREE 1-888-875-1960
(outside the U.S., 1-802-448-4881)
OR
Complete the Enrollment Form Below