Instant Income Challenge
Discover How to Earn $639
With Just 5 Minutes of "Work"
Welcome to the Instant Income Challenge!
You're just moments away from discovering how to earn at least $639 in immediate income every single week.
Hi - my name is Jon Lewis…
And I know this is possible because I've been using these simple instant income trades in my own account…
Allowing me to pull in cash on demand no matter what's happening in the stock market.
Today, I'm going to share this little-known trading secret with you.
And my goal is to set you up for instant income trading success – starting right now.
Let me start by sharing a quick story. It's 9:35am on Tuesday morning. And you've already been up for a few hours…
You take out your iPhone or Android smartphone. And quickly open your online broker 's trading app.
Within a couple seconds you're at the trading screen. You type "MSFT" into the search box – that's the trading ticker symbol for Microsoft.
With a couple extra taps of your finger – you've now executed a simple Instant Income Trade. And you notice that…
Your account cash balance has just jumped by $780.
By 9:40am you're done.
Just 5-minutes of "work" and you're already looking at a $780 payday.
It's hard for me to even call this work – since it takes less time than ordering a cup of coffee at the Dunkin' Donuts drive through.
Then back to your normal daily routine. Whether that's playing 18-holes of golf a full day of meetings at the office or enjoying a quiet morning walk in your neighborhood.
Now, this may sound far-fetched. Or even unbelievable. But let me prove to you that it's 100% possible.
Because here's the thing, this is exactly what my morning looked like on October 26th.
And you can see that this simple Instant Income Trade immediately paid me $780 with Microsoft

In fact, just a few days later you could've made a similar trade with General Electric letting you collect $630 in cash.

Or consider another recent trade that could've handed you instant income of $1,023 on Apple back in July.

Plus, you'll be pleased to know that these Instant Income trades even work with Exchange Traded Funds – or ETFs.
For example, in August you could've pulled in a $854 payday on a trade in the NASDAQ ETF (QQQ).

Frankly, you could be making these trades every single week – with less than 5 minutes of work.
Now, not every trade will be as profitable as these recent trades in Microsoft, GE or the QQQ. However, I'm willing to bet that if you follow my strategy, you could earn at least $639 with your very first trade.
And I'm ready to reveal everything that you need to get started.
Today I'm thrilled to announce a LIVE trading challenge called "Earn $639 in Just 3 Days."
This LIVE online workshop reveals my #1 simple income trading strategy.
Within just 3 days you could execute your first Instant Income Trade…
Earning $639 or more in your personal investment account.
Plus, you'll have the knowledge and experience to uncover and execute these types of trades every single week giving you true financial freedom WITHOUT being 100% dependent upon the stock market going up week after week!
Simply accept this invitation and say YES to my "Earn $639 in Just 3 Days" LIVE challenge.
The best news is…
You do NOT need to have any trading experience
You do NOT need to be good at "picking stocks"
You do NOT need to know how to trade options
You do NOT need to know technical or chart analysis
You do NOT need a six-figure trading account
You do NOT need to watch the stock market like a hawk
Frankly, this Instant Income Challenge can help YOU earn more income every week.
Perhaps you're…
25-years old and just getting started investing with $5k…
55-years old trying to build your retirement nest egg and cash flow…
80-years old and retired with $500,000+ account
Your age… income… past trading experience… and amount of savings… Really does NOT matter. Because I'll show you how and let you copy this first trade in the coming days!…
You'll instantly get step-by-step instructions on how to set up your trading account how to find the best trades and exactly how to make these trades.
The LIVE session will happen on Zoom video.
That means you can watch my trading screen and follow along in real-time…
And I'll set aside plenty of time to answer your questions.
I'll be hitting the record button for each LIVE session. So, if you can't make the LIVE video call…
You can simply watch the replay at your convenience.
Plus, you'll get unlimited access to my private Facebook Group.
This will allow you to ask me follow up questions and interact with fellow challenge members.
You'll discover everything you need to know.
On day #3 you'll be ready to execute your very first trade.
That's when I'll give you the ticker symbol and specific trade instructions…
Allowing you a chance to grab at least $639 in instant income with less than 5 minutes of "work."
Here's why I'm certain that you'll become a successful Instant Income Trader…
For the last 25 years, I've worked with three of the largest independent financial research firms in the U.S.
And my trading strategies and ideas have been used by hundreds of thousands of clients in dozens of countries.
You may have heard that it takes 10,000 hours of work to become an expert. That's according to Malcom Gladwell's book Outliers.
The Wall Street Journal bestselling author argues that the ONLY way to achieve mastery is through exhaustive study, hard work, and years of practice.
The good news is that I've already DONE this hard work.
Because over the last couple decades I've spent over 25,000 hours studying, training with mentors, working with coaches and testing these strategies in the market with real trades.
This means you can avoid all the common mistakes. And simply start getting results.
My Instant Income Growth Portfolio is already serving 68.2% average gains per trade in 2020 and 2021...
With winners including:
31 % in KB Homes
70 % in Metropolitan Life
92 % in DR Horton
101 % in HP
116 % in United Rentals
Now, I'm NOT one of those traders who tries to hit homeruns and ends up losing money on most trades.
If you're looking to become an "overnight millionaire" you should go somewhere else and leave this page immediately.
Instead of swinging for the fences, my unconventional approach focuses on conservative income strategies.
This means only risking small amounts of capital. And entering trades where the odds of turning a profit are stacked in my favor.
That's just one of the many reasons these strategies are perfect for an IRA or 401(k)-retirement account.
In fact, my strategies typically deliver +80% winning trades.
You're probably thinking "REALLY?!? How's that possible?"
It's because these Instant Income Trades allow me to get PAID upfront – immediately after making a trade.
Other types of trading require you to WAIT to earn income.
For example, if you buy a stock you may have to wait up to 90 days to collect your quarterly dividend.
Yet my Instant Income Trades get you paid on DAY #1 – as soon as you enter the trade.
Frankly, that's what folks LOVE about this simple strategy.
This unique approach has allowed me to build a huge following…
Over 100,000 people read my daily Strike Price email newsletter.
Plus, over 5,000 clients at Wyatt Investment Research rely upon my trading strategies and alerts. And they're paying up to $7,997 to access my research.
That may sound crazy until you realize that in the last few months – these trades could have delivered instant income of…
$630 on General Electric
$679 on the Gold ETF
$780 on Microsoft
$854 on the NASDAQ ETF
$1,023 on Apple
That's why my trading strategies have been widely shared in Bloomberg, Active Trader and CNBC.
After working with thousands of clients – I've discovered a simple 3-step process. And I'm going to share it with you.
STEP #1
Select the very best American stocks and ETFs that meet strict daily trading criteria.
STEP #2
Select the best Instant Income Trade to maximize day #1 income – while avoiding downside risk.
STEP #3
Execute the trade and immediately get paid a minimum of $639. Plus, you'll also have a shot at sizable long -term profits.
Today is your chance to get started – in less time than it takes to watch a single NFL game.
You'll get everything you need for Instant Income success.
This live challenge will reveal a super simple options trade…
That's designed to let you earn instant income on day #1 when you enter a trade.
Here's what you'll get. It's perfectly designed to transform you into a successful trader within just 3 days.
First, you'll get access to my Pre-Challenge Video.
You'll be setup for success even before Day #1 of the challenge.
During the Pre- Challenge Video you'll find out:
Why this has become my "go-to" strategy for earning income – in my personal trading account.
How to access the PRIVATE password- protected Facebook Group – letting you interact with me during the challenge.
How to set up your existing brokerage account to trade options.
These easy instructions will help assure that you are set up to execute your very first options income trade with the potential to earn +$639.
Second, on Day #1 of the LIVE Challenge – you'll get started with Instant Income Trades.
DAY 1
You'll discover the fundamentals of trading during this LIVE session…
Including:
How to earn $639 in instant income – without BUYING or selling stocks
How to sidestep the #1 trading mistake that's completely avoidable
And, why less than 5% of stocks are suitable for my Instant Income Strategy
This LIVE session will jumpstart your trading!
Your eyes will now be open to a NEW way of trading – setting you up to earn $639 income per trade!
On Day #2 of the LIVE Challenge you'll learn how to start earning Instant Income every week with stocks that you do NOT own!
DAY 2
This is your chance to have YOUR investments actually work for YOU!
Consistent income and regular cash flow are REQUIRED – not optional.
You'll discover how to select the best stocks for this simple options strategy.
Because selecting the best stocks is crucial if you want to earn low-risk income.
Plus, you'll see how to make these trades boost your income every single week.
Inside Day 2 you'll find out…
My #1 instant income strategy that lets you pull in big income on every single trade.
How to get paid income from stocks that you don't even own in your portfolio. These payments can be 5X – 10X bigger than typical dividends.
Details on the 3-step process for selecting the very best stocks with the greatest income potential.
The NAMES and TICKER SYMBOLS of my top 20 stocks for earning instant income every single month.
How to get started with $5,000 or less invested in each trade.
This detailed 60-minute session shows you exactly HOW this works…
Including how to execute these trades every week – in a regular brokerage account, a 401(k) or an IRA.
On Day 3 of the LIVE Challenge you'll collect $639. You'll get everything including NAME, TICKER SYMBOL and Trade Instructions
DAY 3
You've just spent two days setting up and learning the Instant Income Strategy. And now it's time for us to identify your very first trade.
I'll open up my trading platform during market hours.
Together, we'll look at several potential options income trades from my personal "Watch List."
You'll see how to select a trade with the greatest income potential – and the lowest risk.
You'll get all the details on the LIVE Zoom call – including the company name, ticker symbol, and specific trade instructions.
Simply follow along from your home or office.
You can execute this same exact trade in real-time and earn at least $639 within 5 minutes.
By the end of this live call you could have collected your first $639 in instant income.
More importantly, you'll be armed with the knowledge and strategy to make these trades every single week!
And you could be on track to pull in $2,769 in a typical month if you make just 1-trade like this every week!
You could also win These Daily Prizes Valued at $7,741.
This LIVE challenge could turn you into an expert within 3 days…
Putting you on track to earn $639 in instant income with your first trade.
Your success requires action. And that means showing up and being prepared for each of the 3 LIVE sessions.
When you show up LIVE you'll be instantly enrolled to WIN one of the daily prize giveaways.
That's right. Each day I'll give away a prize to one lucky winner.
That means every day you'll have a chance to WIN!
Apple Watch Series 3 ($199 Value)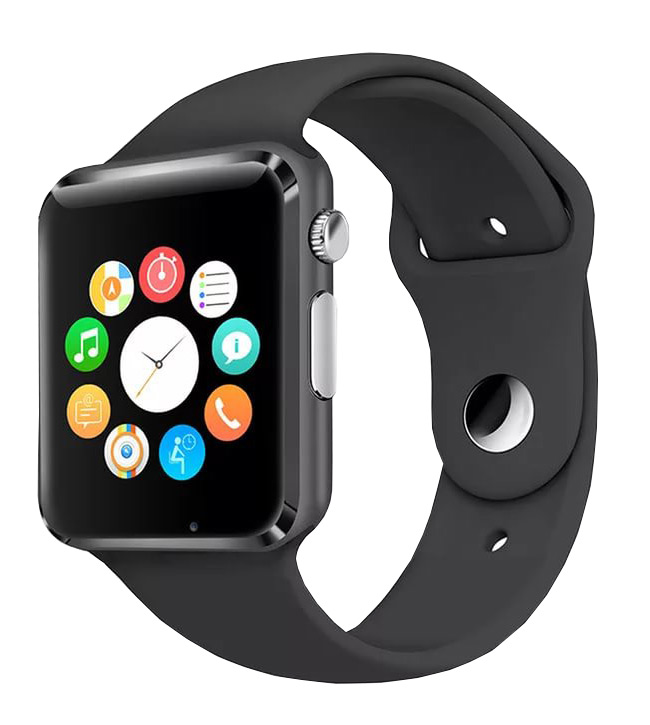 The Apple Watch SE is the ultimate lightweight watch. It's scratch proof – made with military grade Gorilla Glass.
The Apple Watch easily syncs with your phone – giving you access to everything right on your wrist.
Apple AirPods ($249 Value)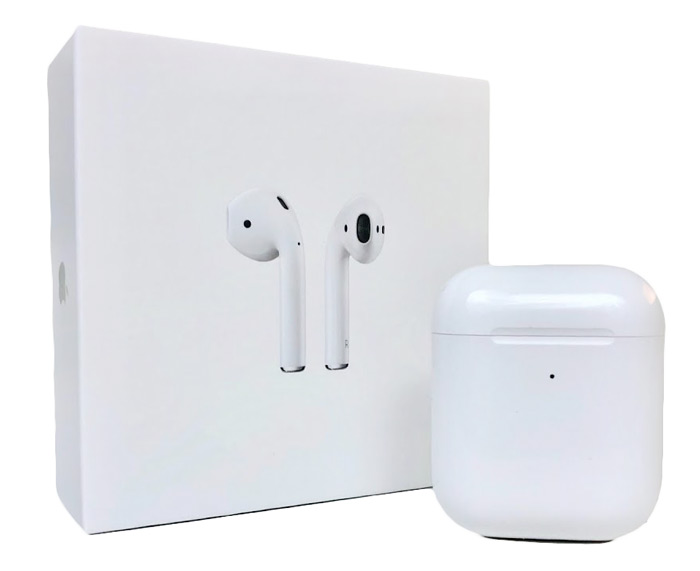 Apple AirPods are the ultimate wireless headphone… With 24 hours of battery life and 5 hours of listening time – these are perfect for folks on the go.
Use these for tuning into your favorite podcast or my next LIVE webinar.
Apple iPad 10.2 ($299 Value)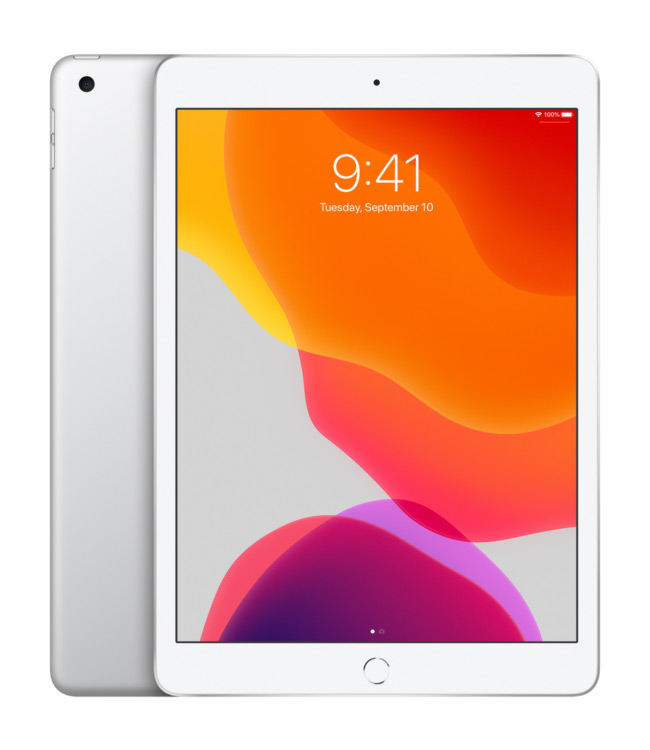 Apple iPad is the perfect device for watching Netflix, sending emails or reading your trade alerts.
The device allows you to easily catchup on the news or watch a movie in bed, on the couch or on the beach.
It's powerful enough to complete any typical task – and light enough to be super portable.
Instant Income Trade Alerts ($1,997 Value)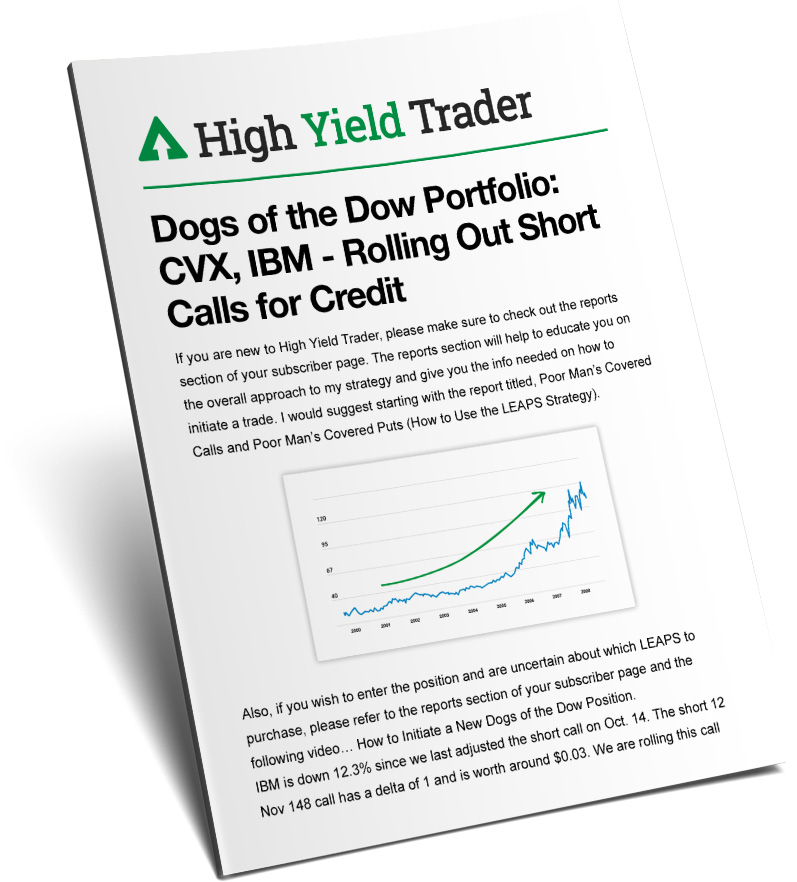 High Yield Trader is my exclusive Instant Income Trading alert service. Your membership includes unlimited access with my newsletter, monthly members-only webinars and model portfolios.
Most importantly, you'll get my instant income trade alerts delivered directly to your email and via text message.
It's the perfect way to start implementing the trading strategy that you'll discover in the Instant Income Challenge.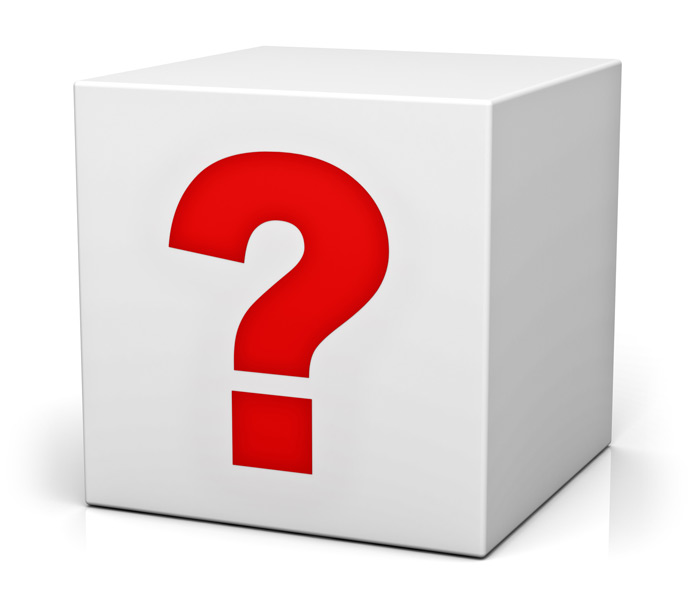 Mystery Grand Prize ($4,997 Value)
You'll also have a chance to win a Mystery Grand Prize gift has a total value of $4,997.
Now, I won't reveal details on this grand prize until day #3 of the challenge.
I can only say that it's designed to help you take the Instant Income Challenge to the next level.
Only one participant from the challenge will receive this life changing gift– absolutely FREE.
I guarantee that this LIVE challenge will be a ton of fun.
And every day you'll have a chance at claiming one of these FREE prizes.
Join Today for Just $39. Today you can claim your spot in my…
Instant Income Challenge
Earn $639 in Just 3 Days
Join Today For Just $39
This one-time enrollment fee includes unlimited access to the LIVE 3-day challenge.
Remember that this challenge will reveal my #1 options income trade.
And by day #3 of the Income Challenge you'll be ready to act and place your first trade earning at least $639 within less than 5-minutes.
Frankly, other folks have paid as much as $1,997 to discover this same exact strategy. Today you'll pay just $39.
Here's Everything You'll Get:
3 Days LIVE Video Sessions with Jon Lewis ($997 value) PLUS…
Access the private Facebook Group for support ($497 value) PLUS…
Pre-Challenge VIDEO: Instant Income Preview & Setting Up Your Brokerage Account ($297 value) PLUS…
Coaching from Jon Lewis ($497 value) PLUS…
Your $639 Instant Income Trade ($639 value) PLUS…
SPECIAL BONUS #1: Setup Your Brokerage Account for Instant Income special report ($97 value) PLUS…
SPECIAL BONUS #2: Instant Income Trading List – Top 20 Stocks for Making These Trades special report ($97 value)
PLUS…
SPECIAL BONUS #3: Start Earning Instant Income Now special report ($297 value) PLUS…
SPECIAL BONUS #4: Wyatt Private Briefing email newsletter ($497 value)
SPECIAL BONUS #5: 5 chances to win prizes
Total Value = $3,915
100% Satisfaction Guaranteed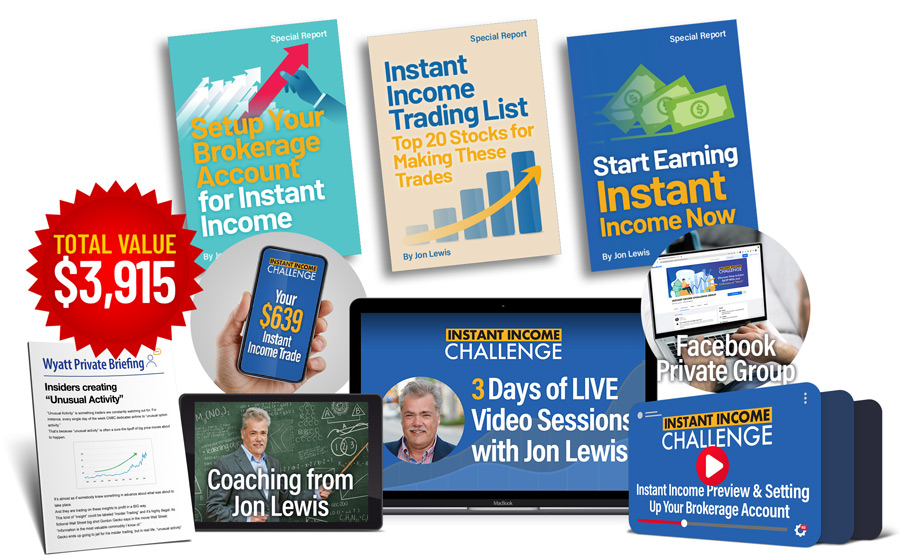 Click the link below this video to Join Today!
Now, I'd bet you've never seen… A LIVE workshop that could help you earn $639 in just 3 days.
So, you may be a bit skeptical about whether this really works. Or whether you'll be able to get these amazing results.
That's why I'm prepared to provide this simple and straightforward 100% satisfaction guarantee.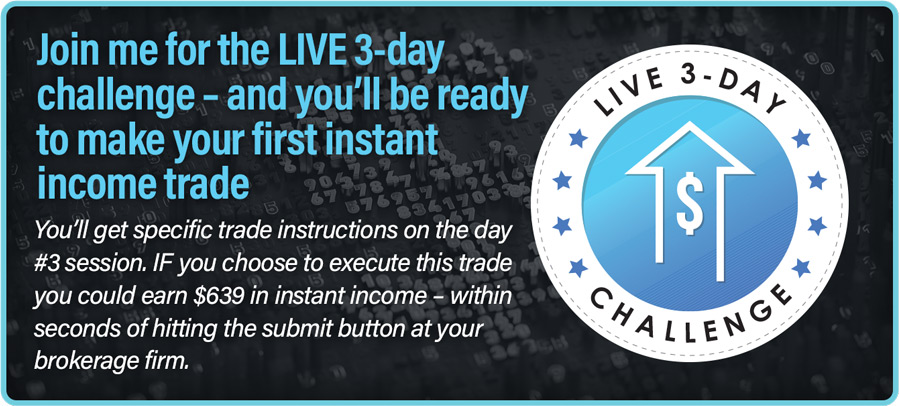 Guarantee #1: Join me for the LIVE 3-day challenge – and you'll be ready to make your first instant income trade.
You'll get specific trade instructions on the day #3 session.
IF you choose to execute this trade you could earn $639 in instant income – within seconds of hitting the submit button at your brokerage firm.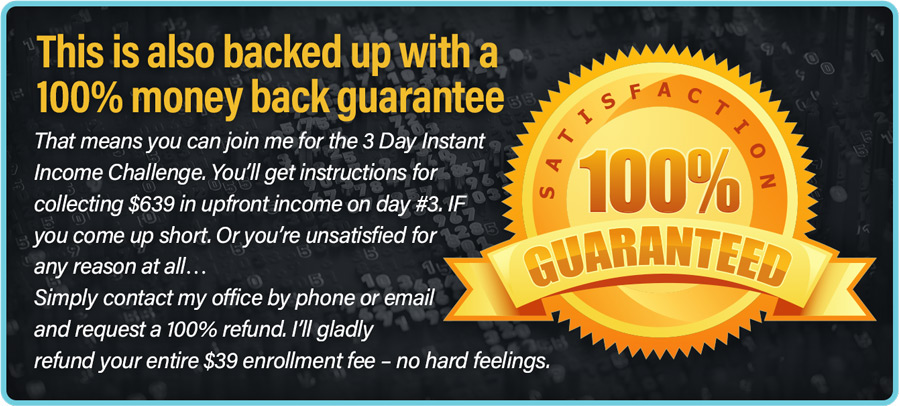 Guarantee #2: This is also backed up with a 100% money back guarantee.
That means you can join me for the 3 Day Instant Income Challenge.
You'll get instructions for collecting $639 in upfront income on day #3.
IF you come up short… Or you're unsatisfied for any reason at all…
Simply contact my office by phone or email and request a 100% refund. I'll gladly refund your entire $39 enrollment fee –no hard feelings.
I'm certain that you'll be thrilled to become an instant income trader. And if I'm wrong – I'll refund every penny.
PLUS – you'll keep all the special reports and bonuses as a gift.
Claim Your Spot Today! The Income Challenge starts soon…
That means you must claim your spot and get this on your calendar ASAP.
Plus, I'm only able to enroll 250 clients in this LIVE 3-day challenge.
That's because my Zoom account allows a maximum of 250 people. And I must make sure that there's a seat available for everyone inside the LIVE challenge sessions.
Today you can enroll for just $39. In exchange, you'll get the lifetime benefit of using this instant income strategy forever.
Plus, your first trade could hand you at least $639 in instant income. And that's more than enough to pay this reasonable access fee.
Clicking the link above will take you to my secure order page. That page will confirm all the details regarding this exclusive…
Instant Income Challenge Earn $639 in Just 3 Days
Simply complete the form on the secure order page and click I want Instant Income.
You'll instantly receive your FREE bonuses… Plus, complete access to the Pre-Challenge materials to help you get set up today.
Remember – this is 100% backed up with my money back guarantee.
That means you can try everything – Access the live sessions… And get details on the $639 instant income trade.
And if you're not 100% satisfied – for any reason – simply call my office. And I'll happily give you a 100% cash refund.
At this point – I've done all I can.
The ball is now in your court. Either you can continue buying dividend stocks and earn 2% or 3% per year…
Trade risky MEME stocks or cryptos… or hope the stock market continues soaring forever or you can discover the secrets to trading every week and pulling in instant income.
Don't wait another minute.
Only 250 results-oriented investors get access. Just click below to accept this invitation Today. Thanks again for watching.
Yours in Profits,
Jon Lewis
P.S. You're probably wondering…
"Can I actually get these results? And collect $639 with my first trade?"
The answer is "YES" – this is possible IF you…
Have an active brokerage account. And it needs to be set up for conservative options income strategies
Have the account funded with at least $5,000
Attend the LIVE sessions or watch the replay videos on-demand
Honestly, it's that simple. Click below to accept this 100% risk-free invitation.