Claim your free copy of the 2017-2018 Monthly Dividend Calendar!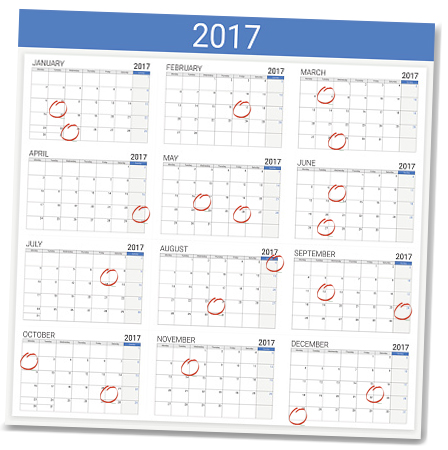 Inside this calendar, you'll discover the 31 very best dividend stocks. Plus, you'll get details on more than 150 specific dividend payouts!
You'll pay just $4.95 for the calendar - saving 95% off the regular price!
Get started today!
Plus, here's everything you'll receive:
2017-2018 Monthly Dividend Calendar: Get details of a full 12-months of dividends...including 150 paydays. ($99) JUST $4.95
Bonus Report #1: The Iron-Clad Dividend Grower reveals my very favorite dividend growth stock...with a constantly rising 7% dividend. ($45) FREE
Bonus Report #2: The Safest 8% Dividend Stock unveils a little-known business with a commitment to paying the highest yield. ($45) FREE
High Yield Wealth: FREE no-risk, 30-day trial membership to our complete income investing newsletter advisory.