I'm ready to start using Covered Calls and Selling Puts to earn regular income from some of the market's safest stocks.
It's the PERFECT strategy for both big and small accounts!
I'll finally have a straightforward plan for generating extra cash every month - starting with Andy's Covered Calls and Selling Puts strategies.
PLUS: New Warren Buffett Options Trades go LIVE on July 19th!
By acting NOW, I'll be sure to get these urgent income alerts delivered directly to my inbox and mobile phone.

I understand that as soon as I sign up, I'll receive:
Timely issues and alerts rushed to my inbox

the second Andy publishes a new income trade. Inside, I'll get the full rationale for the trade including a step-by-step breakdown with information on pricing, probability of success, and maximum return.




SMS / Text Message Alerts

to keep me up to speed on EVERY trade…even when I'm away from my computer. Included 100% FREE with my membership.




Andy's personal email address

so I can ask him important questions about options trading and strategies.




Six Different portfolios

including Covered Calls, Selling Puts, The Income Cycle, Poor Man's Covered Calls, Dogs of the Dow, and Warrenn Buffett Options Trades. I can see every transaction and see exactly how Andy constructs his income trades for every possible market scenario.




Monthly Members-Only Webinars

to review these income strategies, discuss the latest trades, and get answers to ALL my questions about trading options for income. Every webinar is recorded, so if I'm unable to attend the LIVE event I can still watch the replay.


24/7 access to the

High Yield Trader

subscriber-only website

where I can see all of Andy's in-depth special reports and his updates, video presentations, and valuable options research.



And when I sign up now, I will receive Andy's

Income Trading Quick Start Package

. It's designed to help me successfully execute

Instant Income Trades

today.



Income Trading Quick Start Package

Report #1: Income for Life - The Fast Track to a Lifetime of Wealth
​Report #2: Andy Crowder's Complete Guide to Options Profits ​
Report #3: Making Your Brokerage Account Options-Ready
Report #4: Earn 4x More Income with These Simple Trades ​
Report #5: The Buffett Options Portfolio with 5 NEW TRADES on July 19th!

Recently Closed Income Trades
15% from Van Eck Gold Miners (GDX)
6.5% from Wells Fargo (WF)
4.8% from Facebook (FB)
12% from Van Eck Gold Miners (GDX)
4.9% from Microsoft (MSFT)
I'll also have complete access to Andy's premier High Yield Trader income alert service.
So I can hit the ground running and start making money right away.
I'm not looking to shoot for the moon. I'm ONLY interested in reliably collecting income from some of the market's best-known stocks and ETFs.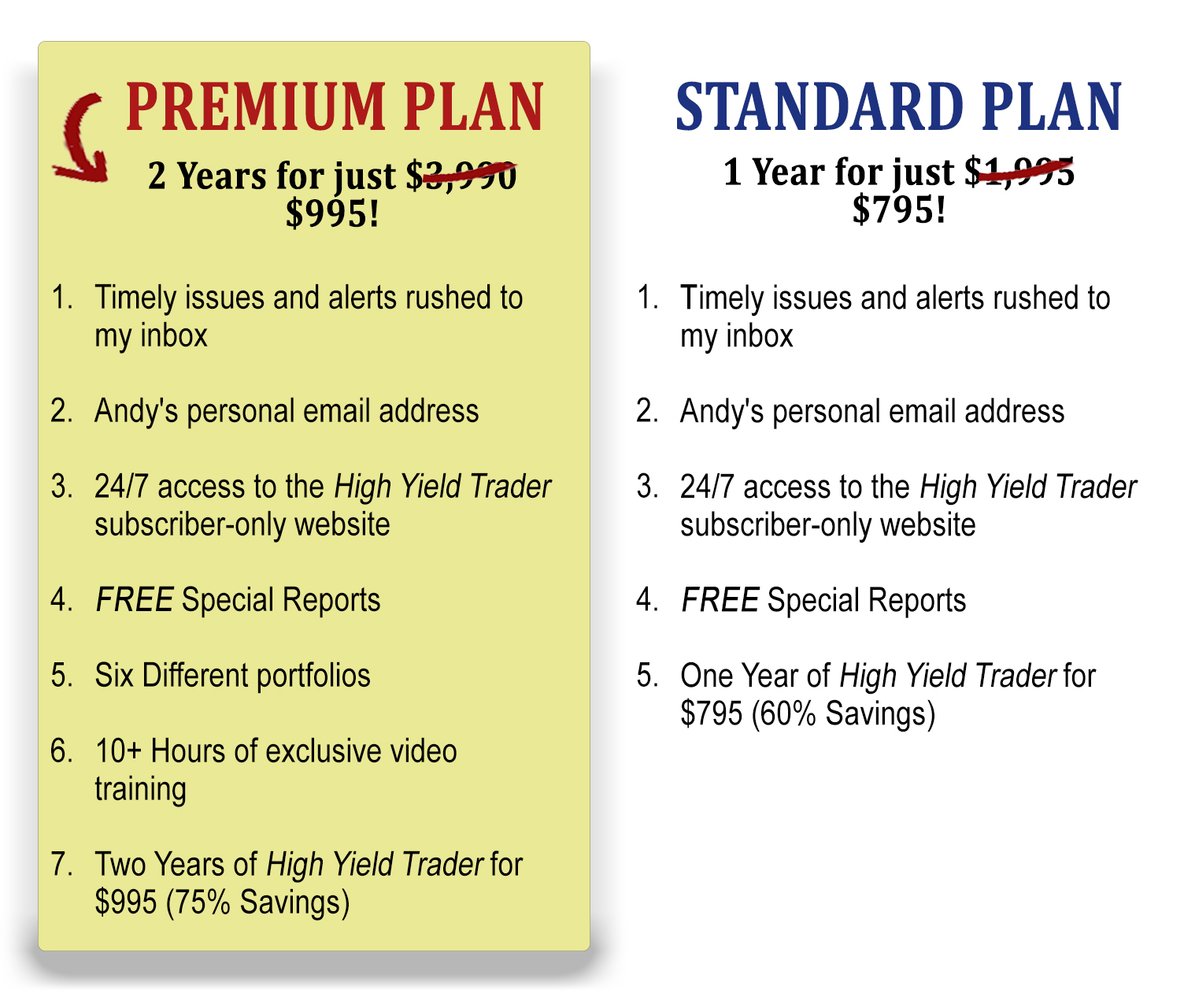 I'm Ready to Start My 100%
Risk-free Trial Today!