Formula 10Q Trades
Crush the S&P 500 with 679% Profits
Just $5k Could Multiply to Over $38,990 with
These 3-Hour Trades

Start making HUGE profits from Amazon, Microsoft, Starbucks and +17 top stocks!
You just discovered the secret to Formula 10Q Trades...
And you've seen how these quick 3-hour trades could hand you massive profits.
It's a simple way to multiply your profits in any stock market environment – with LESS risk… LESS trades… and LESS work.
Since day 1 a small $5k invested per trade could've grown to $38,990!
You're Now Ready to Start Copying These Formula 10Q Trades!
On a recent afternoon, I executed a model portfolio trade in Procter & Gamble.
The next trading day at 9:38am, I closed the trade for a quick $525 profit (based on a $5,000 investment)!
But I didn't let that winner go to my head. The next week, I opened another trade… American Express.
Just like with Procter & Gamble I closed out the trade the next morning.
My profit was $815 (based on a $5,000 investment)
Of course – this was another one of those Formula 10Q Trades – OPENED and CLOSED in less than 3-hours
Oh – and ONE DAY LATER, I started another monster trade.
I opened this trade in Starbucks right after lunch. And the results will shock you…
$850 profits in this one trade...

When I CLOSED it out the next morning at 9:34am
These results are amazing.
Literally, over the last 5-years just $5k per trade could've grown into $38,990!
That's a 679% total profits - thanks to Formula 10Q Trades!
Plus, these trades are incredibly consistent.
In fact, nearly 80% of these Formula 10Q Trades are WINNERS.
Here's the best part…
With these trades… You won't be tied down to a computer from 9:30am – 4:00pm Eastern Time.
This isn't anything like "day trading."
Make These Trades Every Week
Every American company is LEGALLY REQUIRED to report its financial results every 3-months.
These quarterly financial reports create the perfect trading setup.
Because with Formula 10Q – you'll know exactly how to spot the best trades with the biggest profit potential.
Plus, you could quickly begin WINNING over 80% of your trades.
How much time does it take?
Less than 10 minutes per day.
You've seen how these Formula 10Q Trades can give you bigger profits in a few weeks than many "professional" traders make ALL YEAR.

It's Time to Get Your Profits Started NOW with Earnings Season Trader
The next trade alert could be in your email inbox within 24-hours!
Popular American stocks are reporting earnings every single day. And you could book your very first trading profit tomorrow morning. And it's all thanks to the step-by-step instructions you'll receive this afternoon…
You'll get complete access to my earnings season strategies - just in time to trade upcoming alerts on stocks like Amazon, Wells Fargo, Google, Starbucks, Nvidia, Netflix and many more.
You'll typically receive 2 – 4 trade alerts during busy trading weeks… targeting quick profits of 20% - 30% in just 3 hours!
Previously closed trades include 25.6% from Disney… 29.9% from Texas Instruments… 36.6% from Facebook… even 62.3% from NVIDIA!
And my Charter Membership Discount assures that you'll lock-in the BEST AVAILABLE price!
What You're Getting Today
As An Earnings Season Trader Member
AMAZING Earnings Season Trader Package -- a $5,994 Value
Weekly Newsletter Issues that include complete details on current trades trading strategy tips. This weekly issue also includes a FULL portfolio review of every single open position.

Urgent Trade Alerts

sent via email message, SMS text message, and posted on my members-only website.




3 LIVE Trading Strategies

designed to profit from a wide range of scenarios and setups.



24/7 Access to the Earnings Season Trader subscriber-Only Website where you can see all of my in-depth special reports, updates, video presentations, and valuable trading strategies and research.

6 Special Reports -- a $2,382 Value
Special Report #1: Formula 10Q Roadmap
Special Report #2: The 10 Top Stocks For Super Profitable Trades
Special Report #3: The Best 24-Hour Trade Outside of Earnings Season
Special Report #4: The Wall Street Traders #1 Rule
Special Report #5: Discover My #1 Strategy for Winning 80% of Trades
Special Report #6: Your 4-Step Formula 10Q Guide


Members Only Webinar Trainings -- a $1,200 Value
LIVE members only webinars during earnings season - $100 value each

Watch all past members-only webinars ON DEMAND.

Review all past live "Strategy Sessions."

Watch over-the-shoulder as I share my strategies, setup trades, find opportunities, read charts, and more.

The Formula 10Q Profit Calendar -- a $497 Value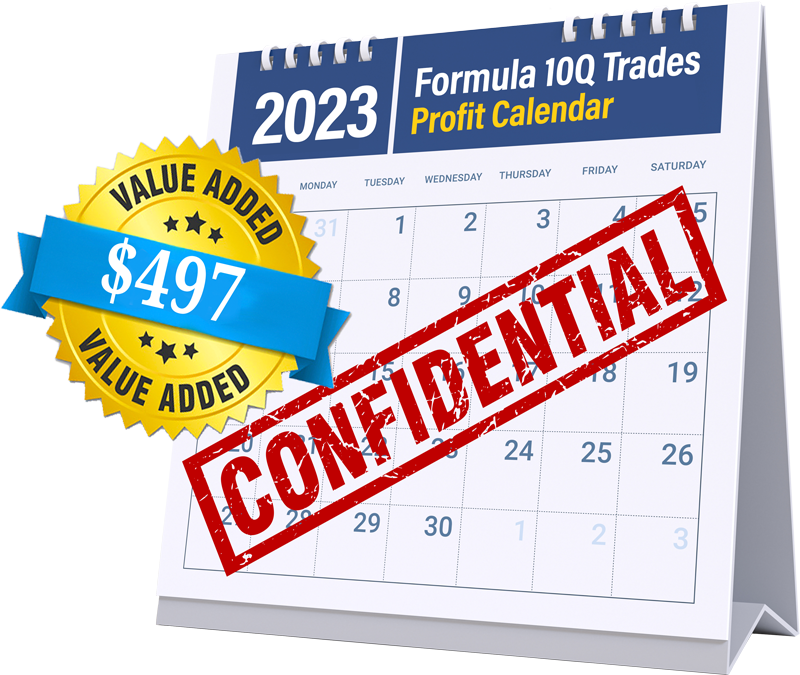 Brand NEW trading calendar.

Updated with new companies and dates every single earnings season!

Earnings Season Trader Video Series -- a $995 Value
Video 1: How to Accurately Predict Stock Market Price Movement AFTER Earnings
Video 2: Earnings Season Trader: Iron Condor
Video 3: Bullish & Bearish Earnings Season Trades
Video 4: Short Strangle
Video 5: "Chicken" Iron Condor
Video 6: Execute Your First Trade with 3 Simple Steps
Video 7: The Easy Way to Open and Close Your First Profitable Trade

Trading Video Course -- a $995 Value
3 video recordings will teach you how to select and make your own Formula 10Q trades.

Live Q&A with me during each session.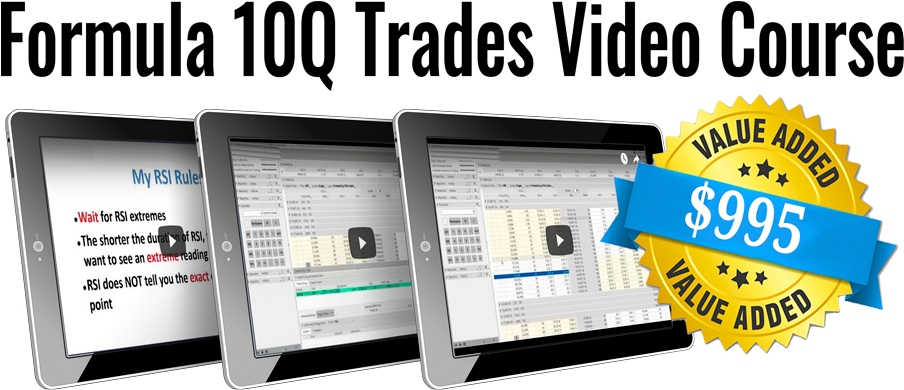 Trading Mentorship with Jon Lewis -- a $3,995 Value
You'll get access to my regular LIVE coaching sessions where I will help you make sense of the markets.

Plus, I'll show you how I prefer to execute trades and get the most out of every trading opportunity.

You can also ask me questions one-on-one during these LIVE coaching sessions.

Note that I am not a financial advisor and can NOT provide any personalized investment advice.

Two Years FREE Access -- a $5,990 Value
For today only, your Earnings Season Trader membership includes two extra years of additional access. Just select the Premium plan below to lock in the best-available price.

Access 3 FULL years and over 100 LIVE trade alerts!

Extra-Long, 12-Month Performance Guarantee
With this special offer, we're going to completely shoulder all of your membership-fee risk. That means you can give Earnings Season Trader a complete test-drive over the next TWELVE months. And if I don't give you the chance at total gains of 300%, then I'll work for free.

You will receive a FREE extra year of Earnings Season Trader, OR…

I'll give you full credit towards any other Wyatt Investment Research product at NO cost.
TOTAL VALUE: $22,048…
WHAT YOU PAY: $1,495
I'll be your trading mentor. That means you'll get complete access, including private briefings, real-time, practical trading tips, 1-2 business day response, regular "office hours" for questions.
Trading Mentorship is a $3,995 value alone... and it is ONLY available with an annual membership!
For this reason, it is VERY likely that every spot will be
100% "SOLD OUT" within 24 hours.
Please respond ASAP if you're serious about grabbing YOUR share of earnings season profits beginning NOW.
Because you'll also get complete access to our full model trading portfolio within a few minutes… we can't allow cash refunds on this offer.
It wouldn't be fair to our existing clients.
This portfolio paid out over 679% cumulative profits in less than 5 years… and it gives away every single model portfolio trade recommendation.
If you try Earnings Season Trader and you're not 100% satisfied – no problem. You can apply the balance of your subscription as a credit toward any other Wyatt Investment Research product at any time – no questions asked.

Complete Your Enrollment Below
Or Call:
888-875-1960

WARNING:
Leave this page, void your spot