Hurry...
Each of These "Income Glitch" Opportunities Could Pay Your $1,589 in Income THIS MONTH
Hey – Steve Mauzy here.
Start earning high income RIGHT NOW.
That's what this Income Glitch opportunity is all about.
It's the only sector of the market right now that's offering you 5x…10x…even 15x higher yields. And that's just the start…
Because you can use these amazing Income Glitches to pounce on value upsets in the market that let you see 100%...200%... even up to 350% gains when they "correct" to their historical norms.
This creates a double-whammy of wealth creation not seen ANYWHERE else in the market right now.
Remember, just 3 of these unique Income Glitch opportunities could have returned…
$71,710 in PURE PROFIT
INCOME GLITCH #1…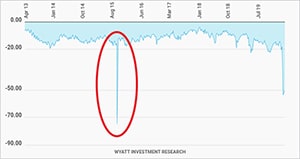 1,000 Shares Purchased
$5,200 In Income Received
$8,830 In Capital Gains
TOTAL: $14,030 Profit | +83.5%
INCOME GLITCH #2…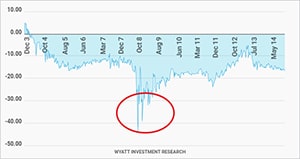 1,000 Shares Purchased
$3,330 In Income Received
$18,980 Capital gains
TOTAL: $22,310 Profit | +340.6%
INCOME GLITCH #3…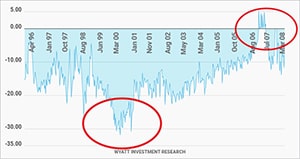 1,000 Shares Purchased
$4,690 Income Received
$30,370 Capital Gains
TOTAL: $35,370 Profit | +452.4%
And here's the great thing – these shares don't cost thousands of dollars like Amazon stock, or even hundreds of dollars like many other Blue-Chip stocks.
The minimum amount to get started with each "Income Glitch" opportunity is typically just $5… $10… or even just $20!
Think about what that means.
If you were to buy 1,000 shares of Amazon it would cost you OVER $2 MILLION.
1,000 shares of Apple would cost you OVER $300,000!
But, 1,000 shares in these Income Glitch opportunities might cost you $5,000 to $10,000.
That means you can receive ENORMOUS returns without needing a HUGE amount of capital to begin with.
And – it also means you can get more bang for your buck and spread your capital into more of these investments instead of only counting on one or two.
This truly is one of the BEST opportunities in the market right now – and I want you to be one of the few who will get access today.
Top 10 Income Glitches for June
Act Now to Secure Your NEXT Cash Payments Within 30 Days
Right now, there are 10 opportunities for you locked-and-loaded, just waiting for you to take advantage of them.
They are time sensitive.
I believe these opportunities could be more explosive than what I showed you above but ONLY if you pull the trigger NOW and take advantage of them.
The fact of the matter is this: These opportunities rely on absurdly out-of-whack prices that are trading at RIDICULOUS discounts to what these assets are worth.
They WILL NOT stay like that for long.

If you want to get in on these opportunities while shares are deeply discounted, and benefit from their "snap-back" while collecting HUGE income – then you've got to be decisive and fast.
Fortunately, I've made it incredibly easy for you to get started RIGHT NOW.
Simply fill out the ultra-secure form below. Once you do, your order will be processed and I'll send you the login information for your special Member's Only area.
That's where you'll have IMMEDIATE access to these powerful Income Glitch opportunities.
Here's What The First 50 People Who Take Action Today Will Receive…
10 Income Glitch Opportunities [$3,997 Value]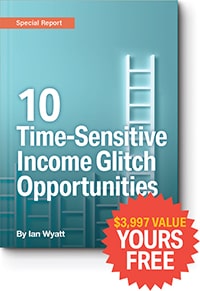 Get your hands on the 10 best Income Glitch opportunities in the market, ripe for exploitation RIGHT NOW. These time-sensitive opportunities could see you pulling in gigantic gains of 100%...200%...even up to 300%
Not only that, just 1,000 shares invested into each of these opportunities WILL pay you $1,589 of income THIS month!
Shadow Fund Income Calculator [$187 Value]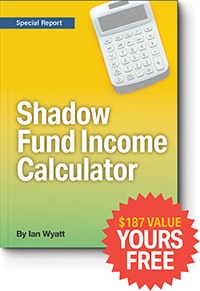 My team has created a simple, but incredibly useful calculating tool that makes it easy for you to find out exactly how much monthly or quarterly income each one of my Shadow Fund recommendations will make you.
For example – you simply plugin how many shares you'd like to buy (or how much money you'd like to invest) and the calculator automatically tells you how much income you will receive each month (and each year).
Special Member's Only Webinars [$497 Value]
Receive instant access to all my archived Member's Only webinars.
This is where I break down my Income Glitch strategy and provide updates on current alerts and trades.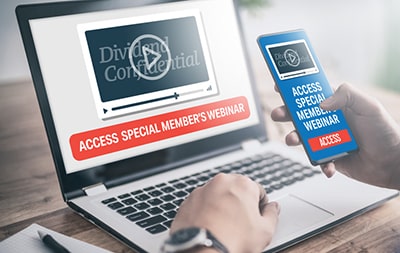 12 Monthly Issues of Dividend Confidential [$997 Value]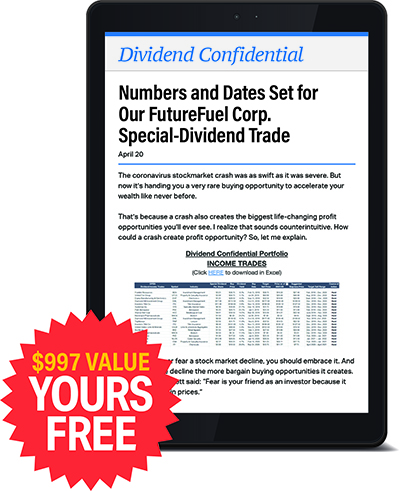 These monthly special reports include my outlook for current and future Income Glitch opportunities as well as other special dividend opportunities presenting in the market.
It also includes expert analyses, Q&A from readers, and updates to my watchlists.
Platinum Concierge Service [$1,997 Value]
DIRECT ACCESS to me through email with a maximum 24-hour response time.
And that includes live support from 9AM to 5PM EST with my customer support team.
My publisher is based in Vermont and you have complete access to our team there.
This is actually a priceless service seeing as how other research companies out there don't even give their phone number to subscribers.
And most professional analysts don't let you email them personally (which I think is CRAZY).
SPECIAL BONUS #1 – Shadow Fund Beginner's Guide [$194 Value]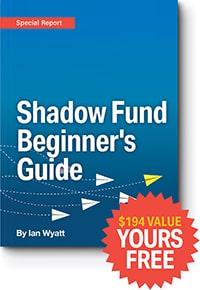 In this bonus report I'm going to break down – in detail – exactly what Shadow Funds are, how they work, and their history.
I'll also go over the similarities and differences between them and Mutual Funds / ETFs.
You'll also learn who else loves to invest in Shadow Funds and why NOW is the perfect time for Shadow Funds to shine in today's current market climate.
SPECIAL BONUS #2 – The Income Glitch Blueprint [$207 Value]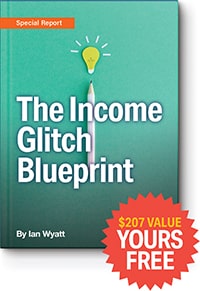 In this report, I break down the details of how the Income Glitch works by laying out a step-by-step blueprint and strategy for finding and identifying Income Glitch opportunities.
Now, I went over some of this strategy in the webinar, but the fact is – with such little time – I couldn't go over EVERYTHING.
That's why I put it all down in this simple, easy-to-understand blueprint.
SPECIAL BONUS #3 – DIY Income Glitch Field Guide [$156 Value]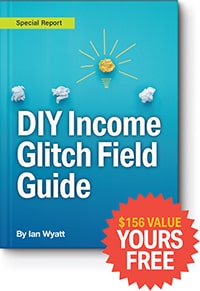 I'm going to help get you started on your Income Glitch journey and you can follow along with all my recommendations.
However, if you want to also go out and "fish for yourself" then this DIY Income Glitch Field Guide is going to be your favorite pocket companion.
I'll break down several "hot spots" you can go in order to find your own Income Glitch deals…
How to search and screen for great Shadow Funds…
How to recognize an Income Glitch opportunity on your own….
… I also provide a checklist for drilling-down a list of AAA-Grade opportunities along with plenty of tips and tricks of what to watch out for so you don't make any mistakes.
If you want to go out hunting for amazingly profitable Income Glitch opportunities yourself THIS is going to be your best friend.
SPECIAL BONUS #4 – The Secret to Ultra-Fast Compounding Starting with Just $100 [$237 Value]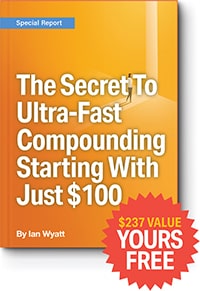 You don't need tens of thousands of dollars to start investing with.
That's the great thing about these Income Glitch opportunities.
In fact, you can start investing in SEVERAL opportunities at a time – while bringing income in – with just $100.
It's all about compounding.
For many people, it's hard to see how $100 could turn into $10,000…. Or even $100,000 over time.
Sometimes it seems like that could take FOREVER.
But by exploiting these Income Glitch opportunities in Shadow Funds you can actually SUPER CHARGE how fast your money compounds…
By taking advantage of HIGHER starting yields and ENORMOUS capital gains appreciation.
TOTAL VALUE: $8,469
Your Huge 82.4% Discount
Only For The First 50 People
Now, I've got to level with you…
The total value of the membership benefits is $8,469.
And the normal price for a 1-year membership is $1,995.
Yet with this webinar-only offer, the first 50 people who act NOW can claim COMPLETE access for just $1,495.
That's an unbelievably deep discount of 82.4% from the total value of this special offer.
Plus, Your Membership is Covered By Our Double Satisfaction Guarantee
100% Satisfaction Guarantee – INCLUDED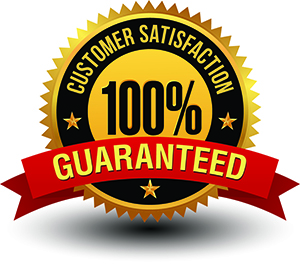 Your complete satisfaction is guaranteed

Try us out

– i

f you're not 100% happy – contact us and you'll receive a Wyatt Credit for the unused portion of your membership

Apply this credit toward any of our 10+ research and trade alert services
Extra Long 12-Month Performance Guarantee – INCLUDED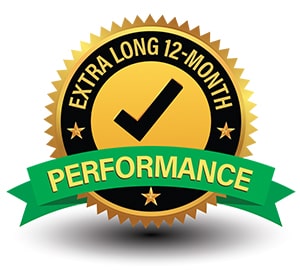 With this special offer, we're going to completely shoulder all the risk.

Give us a complete test drive over the next 12-MONTHS.

If I don't give you a chance at total gains of at least 300%, then I'll work for free.
You'll get a full credit toward any other Wyatt Investment Research product at NO COST.
Today, I'm opening the doors to Dividend Confidential to just 50 people. And with over 3,000 people registering for the webinar…
It's VERY likely that every spot will be 100% "SOLD OUT" within 24 hours.
Please respond ASAP if you're ready to get in on 10 of the most explosive Income Glitch opportunities the market has to offer.
Because you'll get access to these special opportunities in just the next few minutes and will have the full knowledge of how to exploit them for potentially MILLIONS in gains – I can't allow cash refunds on this offer.
It wouldn't be fair to my existing clients.
These opportunities can pay you 5x…10x…15x yields above anything else in the market, make you between 50% and 400% capital gains, and pay you upwards of $1,500 a month.
If you try Dividend Confidential and you're not 100% satisfied – no problem. You can apply the balance of your subscription as a credit toward any other Wyatt Investment Research product at any time – no questions asked.
Complete Your Enrollment Details Below
- OR -
Call: 888-875-1960
WARNING:
Leave this page, void your spot



Steve Mauzy
Chief Income Strategist
Wyatt Investment Research