The Next Crypto Moonshots

Today there are already over 10,000 cryptocurrency millionaires… And they're quickly realizing windfall profits…
It all starts with…
SPECIAL BONUS REPORT #1:
Inside the 6th Wave Crypto Boom
Valued at $497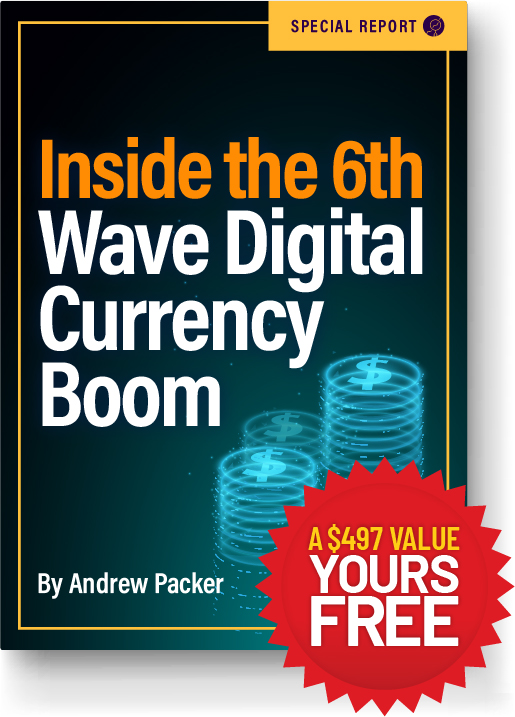 While most folks focus on Bitcoin and Ethereum – they're missing out on the biggest winners.
Inside this report you'll discover details on the timing of this bull market.
And, which cryptos to buy for fast gains and which to hold for the long term.
Plus, the best strategy for maximizing your gains during this crypto melt-up.
SPECIAL BONUS REPORT #2:
Crypto Moonshots: Finding the Next Coins for 10X Profits
Valued at $997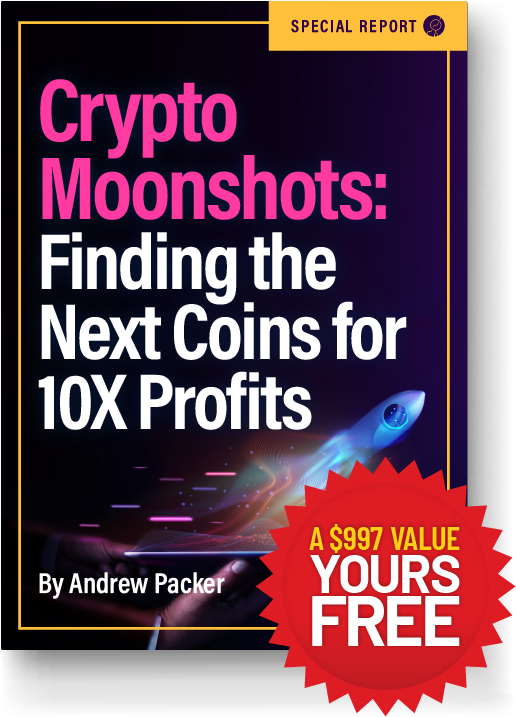 There are now over 14,635 digital currencies! That's overwhelming – and makes it difficult to find the next big winners.
Inside this report you'll discover Andrew's "Profit Circle" system for finding coins for +1,000% profits. You'll get urgent details on his 3 crypto profit signals – that serve as the basis for every single trade. Plus, you'll find out how to use this to uncover new trades every single month.
SPECIAL BONUS REPORT #3:
Blue Chip Cryptos: Top 5 Long-Term Buys
Valued at $397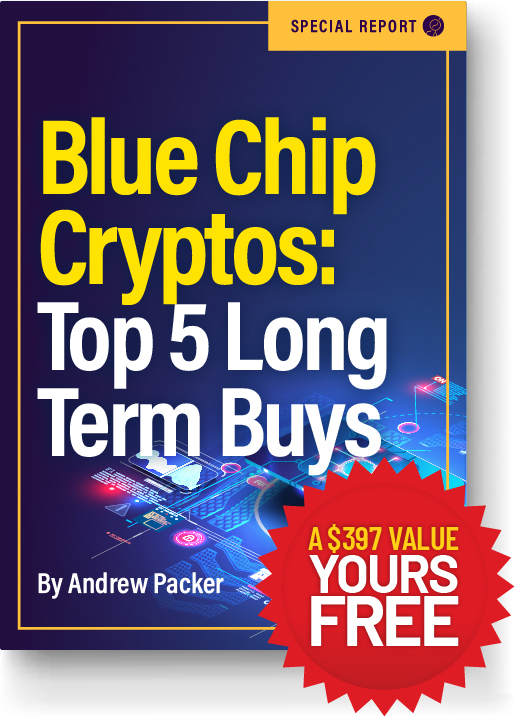 Crypto is a "must own" asset for every investor. And that means building up a stake in the best blue-chip coins for long-term appreciation.
This special report reveals the NAMES and TICKERS of Andrew's top 5 long-term buys.
These are assets that you can buy today – and tuck away for the next decade. And you could see 10X profits by simply "buying and holding."
SPECIAL BONUS REPORT #4:
Napster Founder Launches IoT Crypto
Valued at $497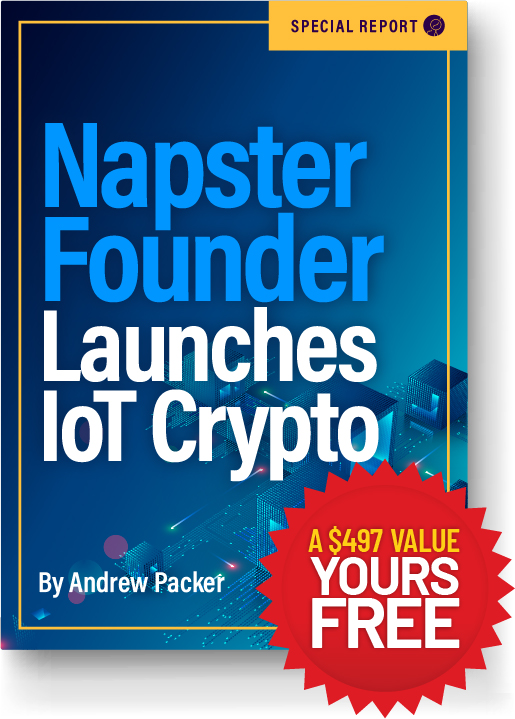 Napster was the MP3 sharing service that changed music. Now the company's founder is launching a new crypto to power open WiFi networks.
Backed by insiders at HP, Twitter and Uber, this new innovation could help bring the Internet-of-Things – or IoT – to the masses. Making it possible for anyone to earn crypto by lending out their wireless hotspot.

The price of this crypto jumped after being listed on Binance last year… but the best is yet to come when it's listed on Coinbase in 2022!
SPECIAL BONUS REPORT #5:
Green Ethereum Solves Crypto's Big Energy Problem
Valued at $497
Bitcoin currently uses more electricity than the country of Argentina! As a result, the typical Bitcoin transaction costs more than $200.
But this new crypto – built on the Ethereum blockchain – slashes transaction costs to just a few pennies! Used in financial contracts ranging from real estate to NFTs, this "Green Ethereum" coin is set to soar once it's listed on Binance and Coinbase.
The time to buy is NOW, while this crypto is flying under the radar.
SPECIAL BONUS REPORT #6:
JP Morgan Insiders Launch Crypto
Valued at $497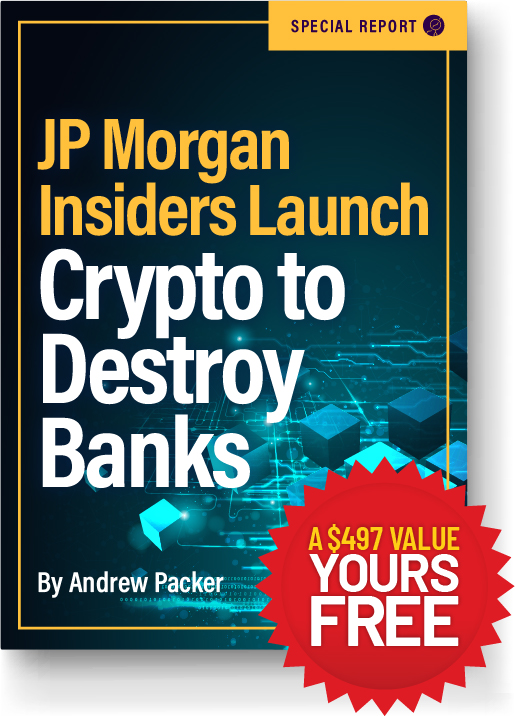 Two men recently QUIT their jobs at JP Morgan. And they've launched a new cryptocurrency aimed at grabbing a huge share of the $17.9 trillion banking industry.
Their new crypto will enable "smart contracts." These contracts are at the center of the decentralized finance (DeFi) movement. And they allow for direct peer-to-peer lending WITHOUT a bank.
This means that any type of financial transaction that previously required a bank… can now be completed using a simple, low-cost "smart contract" using this crypto.
Early investors could see this crypto soar by 20X after it goes public on a major exchange in 2022.
SPECIAL BONUS REPORT #7:
The Next $10 Billion Private Crypto
Valued at $497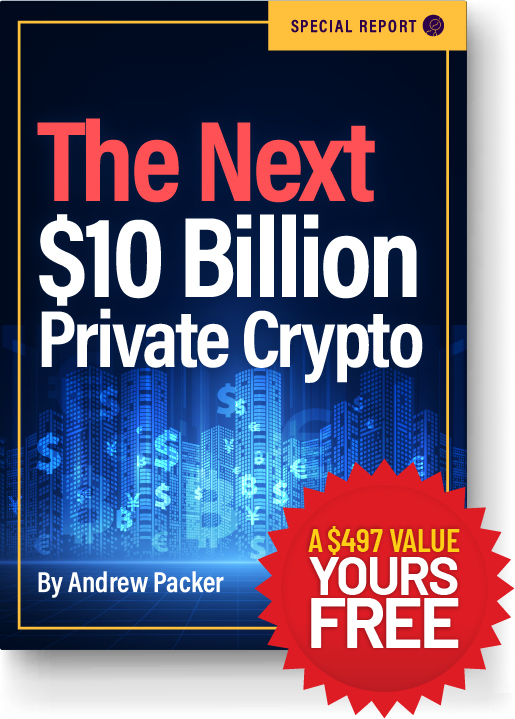 Investors were surprised to learn that transactions on Bitcoin and Ether can be tracked. But this new digital currency allows for completely anonymous transactions that are completely untraceable.
In a world of big government – this new technology could be a gamechanger for individuals seeking to keep their transactions 100% private.
The upcoming listing on FXT, Gemini and Coinbase could spark a wave of buying and a 30X surge in price!
SPECIAL BONUS REPORT #8:
Bitcoin 2.0
Valued at $497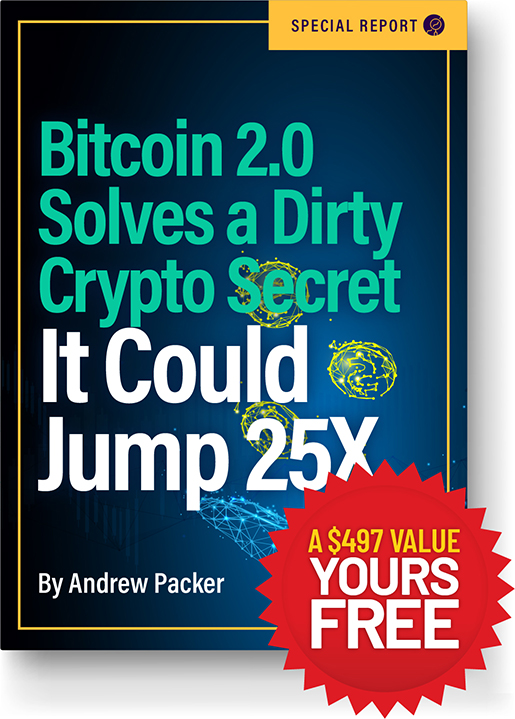 This cryptocurrency is literally written on the same code as Bitcoin. It's capped at 21 million coins – just like Bitcoin. But unlike Bitcoin, it contains significant improvements that make it far more secure and safe from hackers.
It's being launched by a founding developer at Ethereum. He's now betting that this new crypto can solve many of Bitcoin's problems.
Buy it now – early investors could see 10X – 100X profits when it's listed on FTX, Gemini and Coinbase in 2022.


Claim These Membership Benefits
These extra benefits are yours – 100% FREE – Just complete the form at the bottom of this page for instant access.
Membership Benefit #1:
Weekly Crypto Capitalist Newsletter
Valued at $1,997 per Year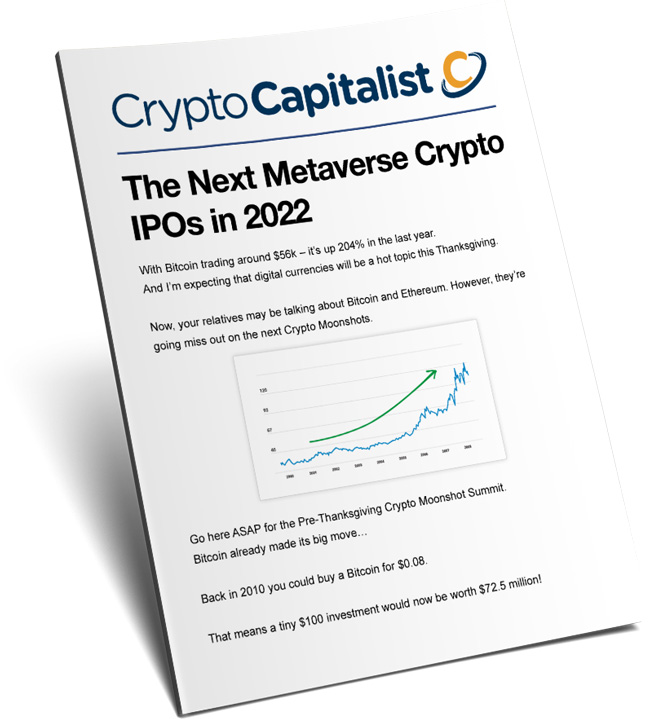 Start receiving the weekly Crypto Capitalist newsletter every Monday. Each issue will keep you up to speed on the booming crypto market. Plus, you'll constantly discover new Crypto Moonshot trading situations worthy of your consideration.
The newsletter will alert you to at least two new crypto trades every month (and many MORE when the market is hot – like it is today).
Andrew promises to give you his full research file on each of these situations. And that means briefing you on the digital currency and how to maximize profits along the way.
Membership Benefit #2:
Actionable BUY & SELL Trade Alerts
Valued at $3,997 per Year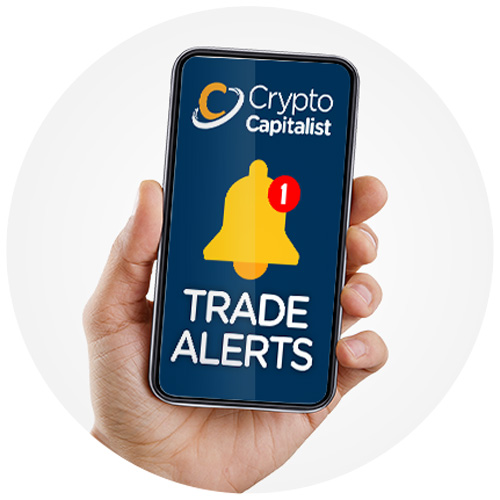 The crypto market is moving quickly. And you now understand that in order to earn big profits – you may need to move quickly too.
That's why Andrew will be sending you urgent Crypto Trade Alerts via email and text message (SMS). These alerts will bring your attention to fast moving situations that require your prompt attention.
Your trade alerts will arrive with ALL the details. This includes the name and ticker symbol. Plus, you'll get instructions on exactly where to buy these digital coins – including the top brokers for trading each crypto.
Membership Benefit #3:
Crypto Capitalist Members Dashboard
Absolutely Priceless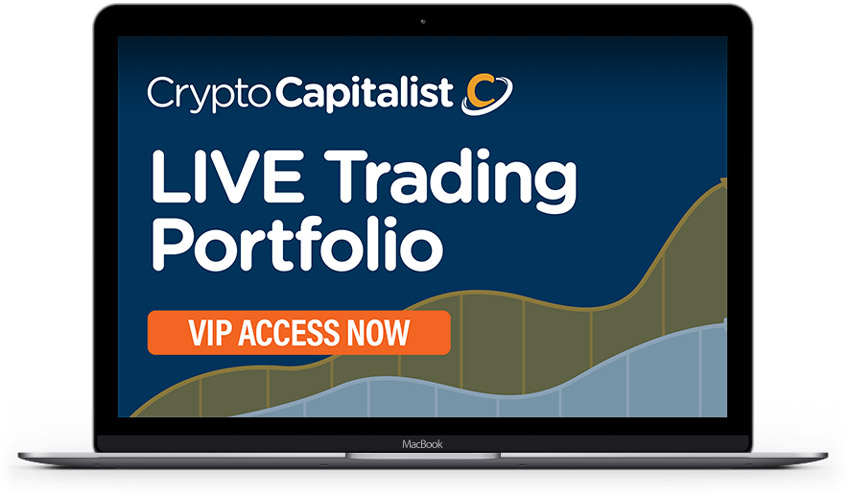 To stay organized, you'll get complete 24/7 access to the Crypto Capitalist members-only web site.
The web site will give you immediate access to everything. You'll be able to read the past issues of the newsletter, download the PDF special reports, review the trade alerts, and monitor the model portfolios.
Everything will be accessible on-demand and at your fingertips. Of course, you can always call the V.I.P. Concierge team at 1-888-875-1960 if you ever have questions or need help.

Your Satisfaction Is 100% Guaranteed
You're ready to access everything ASAP!
Plus, your satisfaction and success are 100% guaranteed in two crucial ways:
First, your satisfaction is guaranteed. If you're not 100% satisfied at any time, you can contact Wyatt Investment Research. They will cancel your membership and provide a credit toward any other research or trade alert service that's available.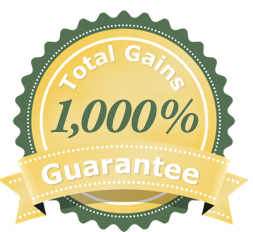 Second, your performance is guaranteed. You can contact Wyatt Investment Research if you don't earn at least 1,000% profits in the next year using this research. If your results come up short, you can request that your membership gets extended by an extra 1-year – no questions asked.
With everything to gain – and nothing to lose – now is the time to get started with your…
Lock In Your Membership Today
Right now, you can access everything and lock-in 12-months of membership for just $997.
However, please understand that access must be limited.
You're now ready to become a Crypto Capitalist – and claim a stake in the next Crypto Moonshot for explosive profits!

Complete the Secure Order Form Below
- OR -
Call: 888-875-1960