Finally, a 100% LEGAL backdoor for investing in a

PRIVATE cannabis stock

, just before it goes public.





WARNING: This private deal is open to EVERY American. That means it could be "Oversubscribed" and 100% FULL by Friday.
Congratulations!
If you're reading this message that mean there's still time to join Capitalist Ventures…
And secure private Pre-IPO shares for the bargain price of $0.50.
With Capitalist Ventures you'll join Ian Wyatt – one of America's premier independent research analysts…
On a mission to uncover and BUY shares of top private companies – right before they go public.
Every year he'll send you multiple private "Pre-IPO" investing opportunities just like:
Organigram for 1,229% profits
Tilray for 4,096% profits
Canopy Growth for 12,519% profits
It's urgent that you act now because…
The Securities & Exchange Commission Approves this Cannabis Pre-IPO!
Private investments – known as "private placements" – have been off limits to 99% of Americans for 85 years.
That's because government regulation required that you be an accredited investor – with one million in the bank or annual income of over $200k.
These rules effectively helped the 1% get richer – while locking out regular folks.
That's all changing right now – thanks to SEC Regulation A.
This allows ANY American to invest in private deals – before they go public.
In fact, the SEC recently opened the floodgates on these Reg A deals saying…
"These new rules provide an effective, workable path to raising capital that also provides strong investor protections."
Meanwhile, The Wall Street Journal reports that "SEC Chairman Wants to Let More Main Street Investors In on Private Deals."
One undiscovered cannabis company is getting ready to go public…
And the SEC just approved their Reg A Pre-IPO filing. This means…
You Can BUY Shares Below $0.50...
Plus, Get Access to FREE "Bonus Shares"!
You've already discovered that the CEO is a "pot stock" insider… and he literally obtained California's first-ever cannabis license.
Plus, he turned a small $46k investment into $4.4 million with his first cannabis business.
This is your chance to get in on the ground floor of this NEW company... by investing alongside other "smart money" investors.
Today, you can secure shares for less than $0.50!
Frankly, the stock could IPO at $1.50 – at least a 200% premium to the private price.
Longer-term, I'm expecting the stock could surge to $10 or even $20!
That means you could see a small $2,000 investment multiply to over $80,000!
PLUS… When you buy these private shares…
You'll also get "FREE bonus shares." These allowing you to purchase more stock at just $0.75 – giving you additional profit potential.
100% Legal Loophole Allows Every American to BUY Pre-IPO Shares
Unlike most Pre-IPO situations, this innovative California company is using the little-known loophole …
Known as Regulation A.
This allows regular Americans (and Canadians) to BUY private Pre-IPO shares for just $0.50.
That means you do NOT need to be an accredited investor with $200k in annual income – or a net worth of $1 million.
WARNING: This means the financing is literally open to everyone.
Over 7,400 people are accessing this Pre-IPO briefing today… And I'm expecting huge demand for the Pre-IPO shares.
This amazing opportunity could quickly be "Oversubscribed" – before Friday's deadline.
That's why I must limit this research to the first 50 people who say "YES." I'd like to get this in your hands ASAP.
My Just-Released Research Reveals Everything You'll Need to Know:
Complete 13-page research report into this exclusive private company
Step-by-step details on the private investment process
Contact information for securing your spot in this deal
Full details on the FREE "Bonus Shares" that are now available
Why early investors could make 100% - 200% profits within 4 months
How a small $2k investment could multiply to +$80,000 within a couple years
This exclusive PRIVATE DEAL is only available until August 23rd at 11:59pm.
No extensions. No excuses. And no exceptions.
Due to the limited size of this deal, only 50 committed early investors can access this research from Ian Wyatt's Capitalist Ventures.
Using this exclusive research, you'll have a chance to BUY shares directly from the company in the Pre-IPO financing.
Pre-IPO shares are typically OFF-LIMITS to everyone except institutional investors... company employees... and the CEO's golf buddies...
Until right now!
Your membership in Capitalist Ventures gives you complete access to 3 exclusive research reports...
Covering every aspect of the marijuana industry and this rare pre-IPO investment opportunity. These include:
MEMBERSHIP BENEFITS

:


Ian Wyatt's Marijuana Pre-IPO
Research Package
[Valued at $3,991]
Marijuana Pre-IPO SPECIAL REPORT #1:
$0.50 Cannabis Pre-IPO Could Turn $2,000 Into Over $80,000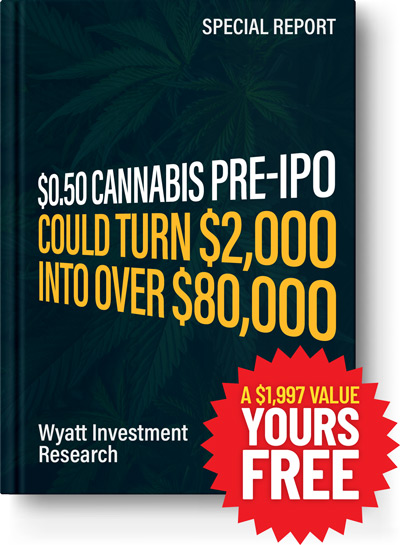 Access Ian's JUST RELEASED Pre-IPO pot stock research! It provides details on the NEW California Cannabis Powerhouse.
Inside, you'll discover details on this explosive growth stock. Plus, you'll access step-by-step instructions for claiming your Pre-IPO shares for less than $0.50.
Marijuana Pre-IPO SPECIAL REPORT #2:
The 2019 Pot Legalization Boom: How to Ride the Next Leg of the Marijuana Bull Market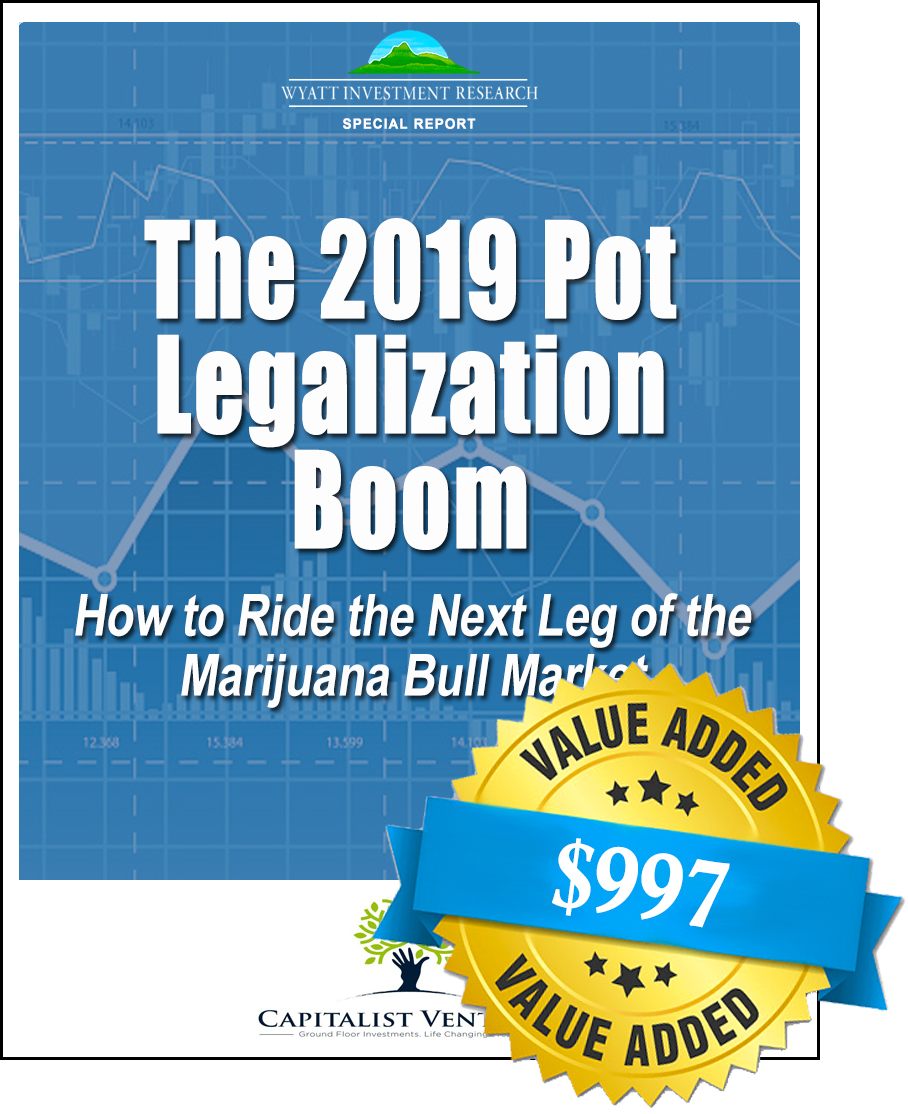 Medical and recreational marijuana use is now 100% legal nationwide in Canada!
In your free report, you'll learn that while Canada is the #1 cannabis market... with legalization picking up steam in a growing number of U.S. states, the opportunities for investors to profit are exploding.
Marijuana Pre-IPO SPECIAL REPORT #3:
The Insider's Guide to Buying Canadian Pre-IPOs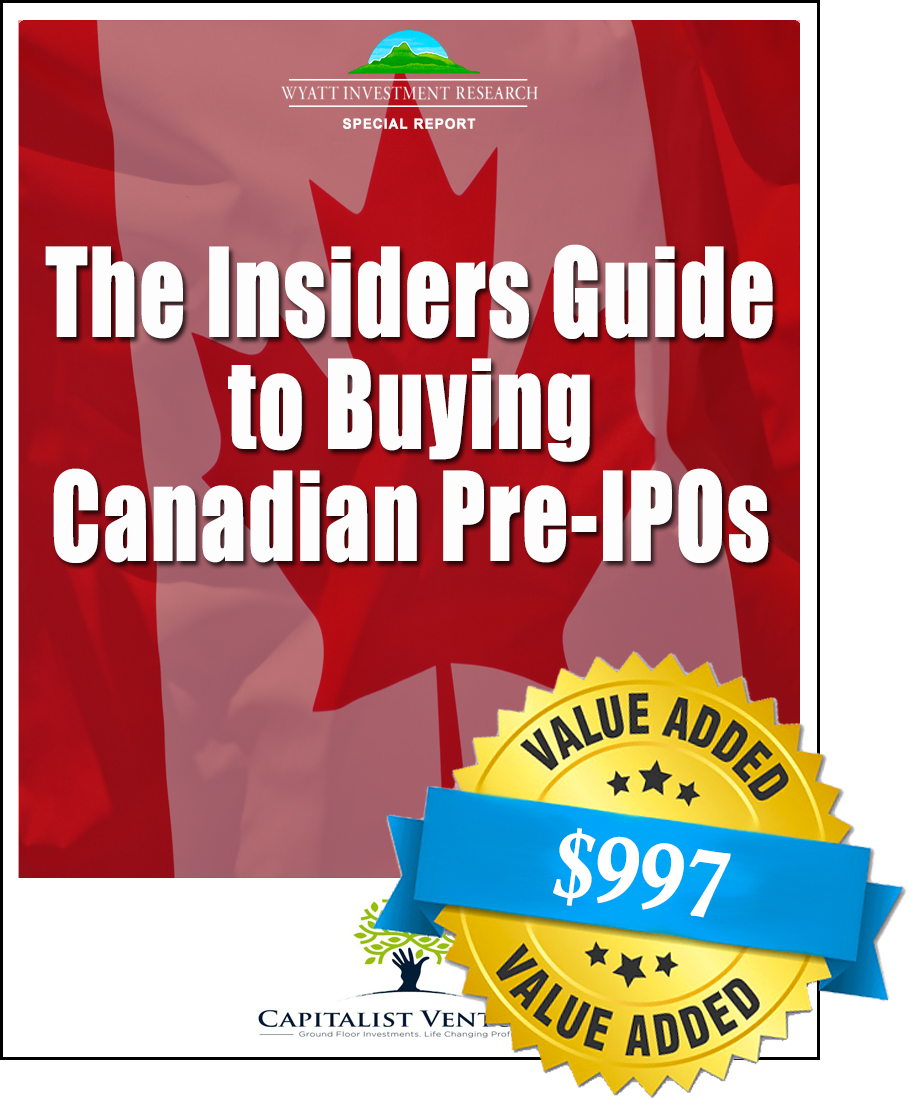 Discover exactly HOW pre-IPO offerings work in Canada.
Plus, step-by-step details and next steps for grabbing pre-IPO shares in tomorrow's hottest stocks.
You Are Just One Click Away From Gaining Instant Access... And Multiplying Your Marijuana Profits!
Because of the exclusive nature of this deal, space is extremely limited.
That means this special EARLY STAGE research is ONLY available to a select group of 50 profit-seeking investors.
Once all 50 available spots are taken, the doors will CLOSE.
You're just seconds away from gaining complete access to my research.
When you decide to enroll today, you'll immediately:
Get immediate access to the Capitalist Ventures members-only web site.
Download my Marijuana Pre-IPO Research Package (a $3,991 value).
Contact the Director of Investor relations before August 23rd, using the private contact information provided.
When you claim your spot to Capitalist Ventures, you'll access one of the 50 spots available ONLY for Wyatt Investment Research readers.
This private marijuana research is just the start! For the next 12 MONTHS, you'll get UNLIMITED updates and access to additional research and NEW private investment opportunities.
When you respond BEFORE August 23rd, you'll take advantage of the very BEST AVAILABLE DEAL.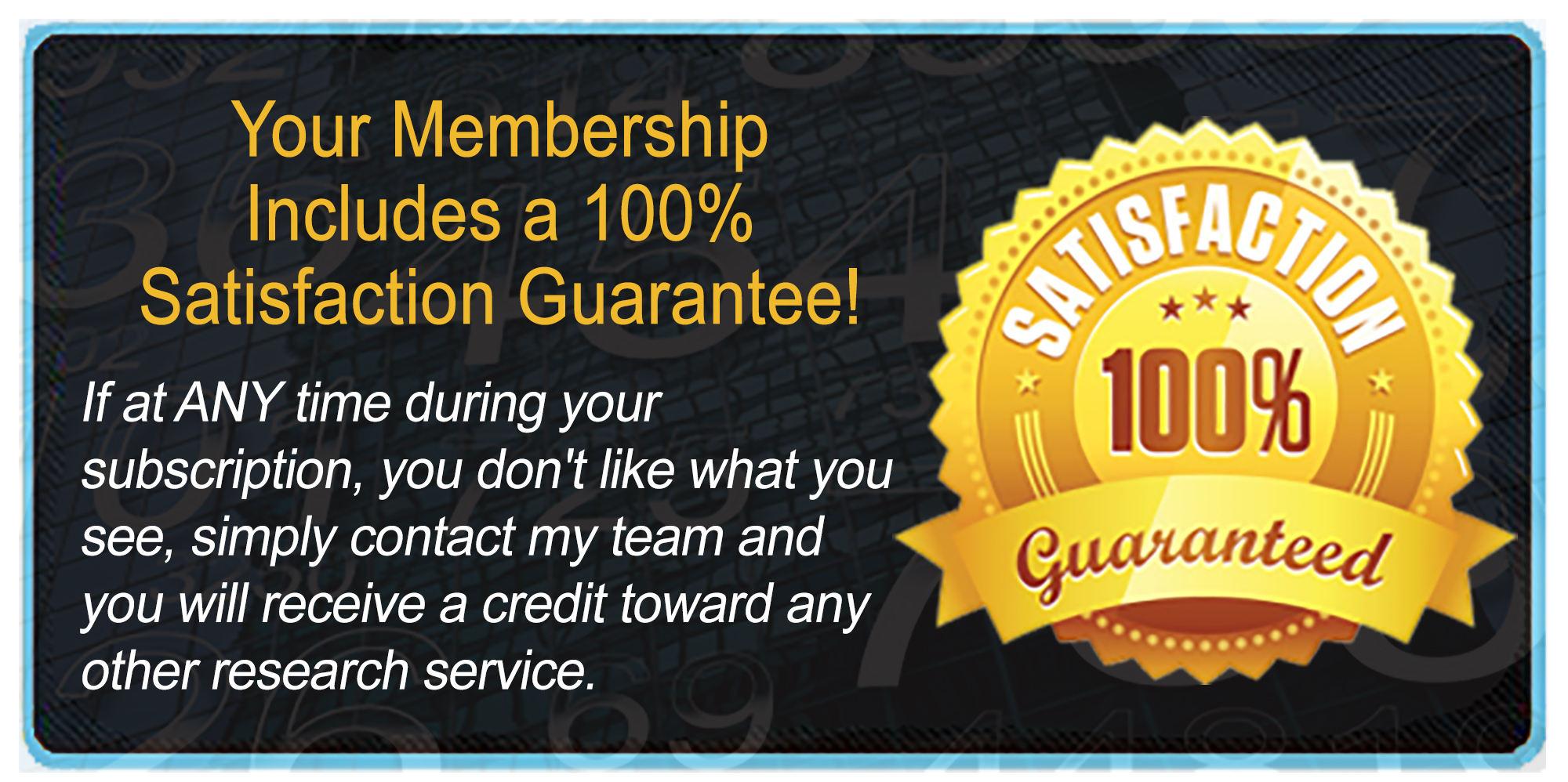 It is VERY likely that EVERY spot will be 100% "SOLD OUT" within a matter of hours. My V.I.P. Client Access Team is standing by at 888-875-1960 to help answer any questions!
Simply Fill Out The Form Below




- OR -




Call

888-875-1960

To Get Started!