Boost Your Pot Stock Profits
For $600 Less

(Do Not Exit Out Of This Page - You Will NOT See It Again)
Thank you for watching my presentation and for considering my 420 Club Profit Multiplier.

Now, I realize $1,597 is a big commitment.

Maybe you weren't ready to make that kind of investment just yet…

Or perhaps you are still a little uncertain about whether or not this service is right for you.

Well, I want to make sure you don't miss this opportunity.

The marijuana boom is the kind of setup that only comes around once in a generation.

It's something we won't likely see again in our investing careers.

And I want to make sure you get huge returns – the kinds of profits you deserve.

So, I'm going to make you a one-time offer…

Instead of paying the full retail of $2,997 for one year of my service…

And instead of paying the heavily discounted $1,597 for three years of my research…

I'll let you pay only $997 for one year of service.

It's less money out of your pocket today…

Plus, you can evaluate the research for yourself over the next year.

You'll still get every free report and bonus I mentioned in my presentation:
Weekly 420 Profit Multiplier Newsletter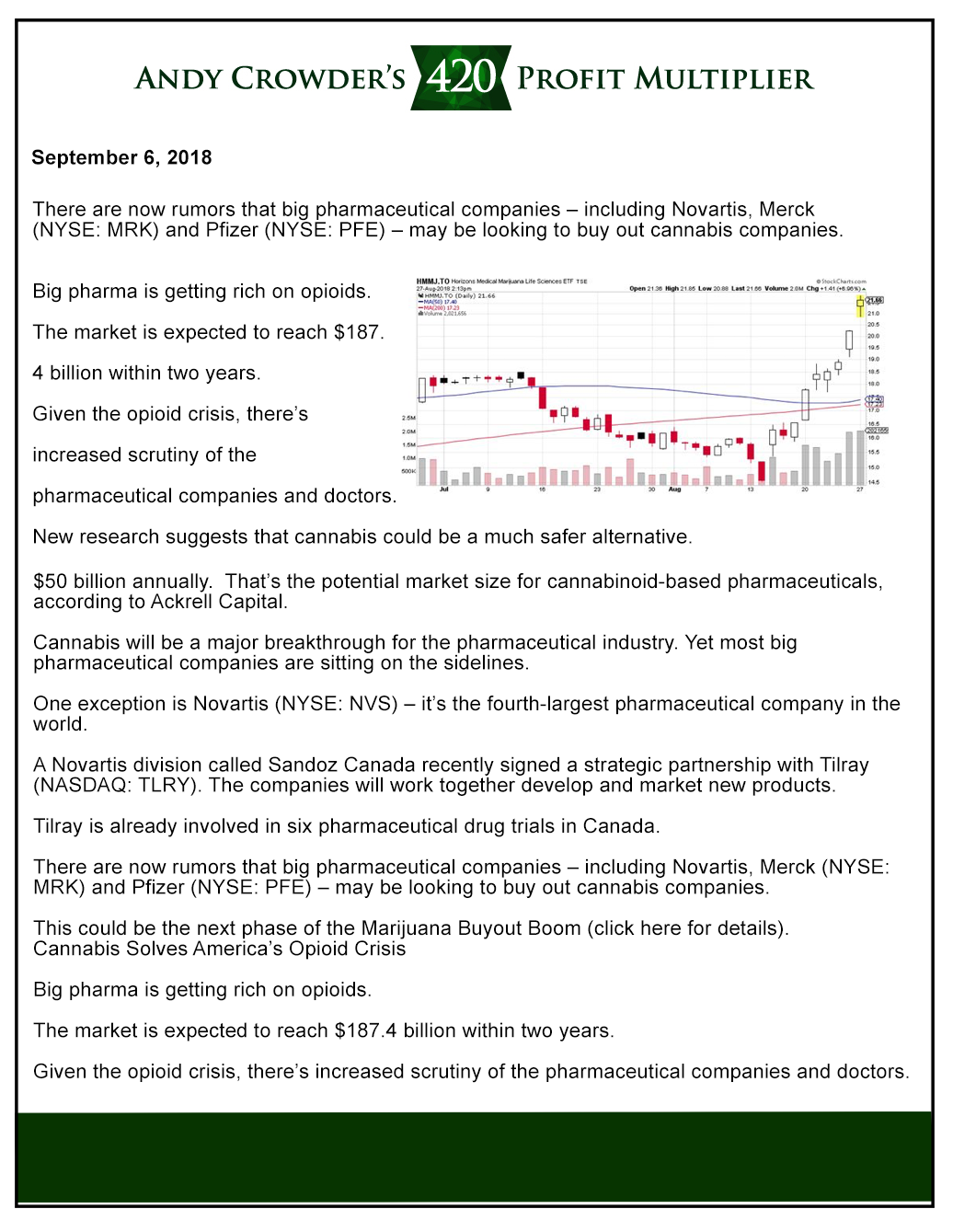 [Valued at $1,995/year]
See my trading strategies in action

Model portfolios for tracking trades

Members-only web site
Marijuana Trader 5 Video Series
[Valued at $995/year]
5 just-released training videos
Video 1: Setup your brokerage account
Video 2: The #1 Indicator
Video 3: How to Make Your 1st Big Profits
Video 4: Collect Your Marijuana Checks
Video 5: The Secret to Managing Trade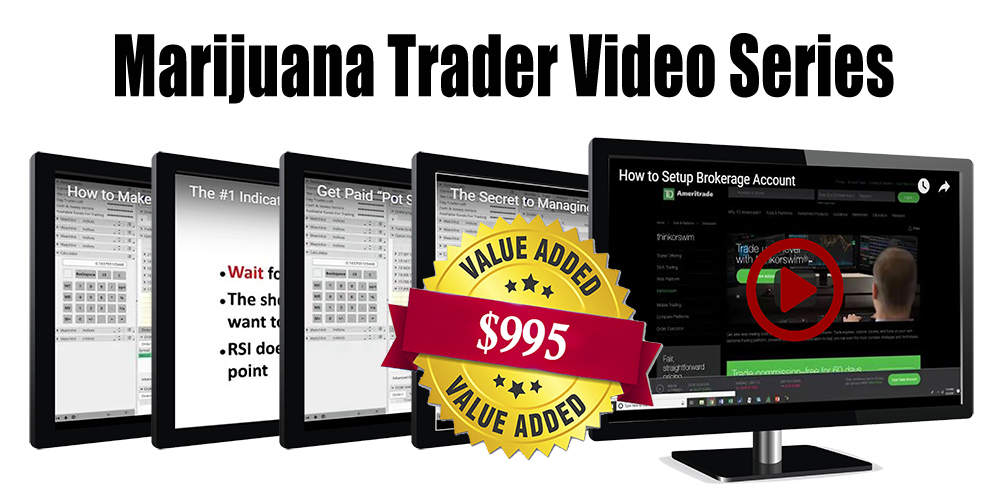 Launch Your "Pot Stocks" Trading Account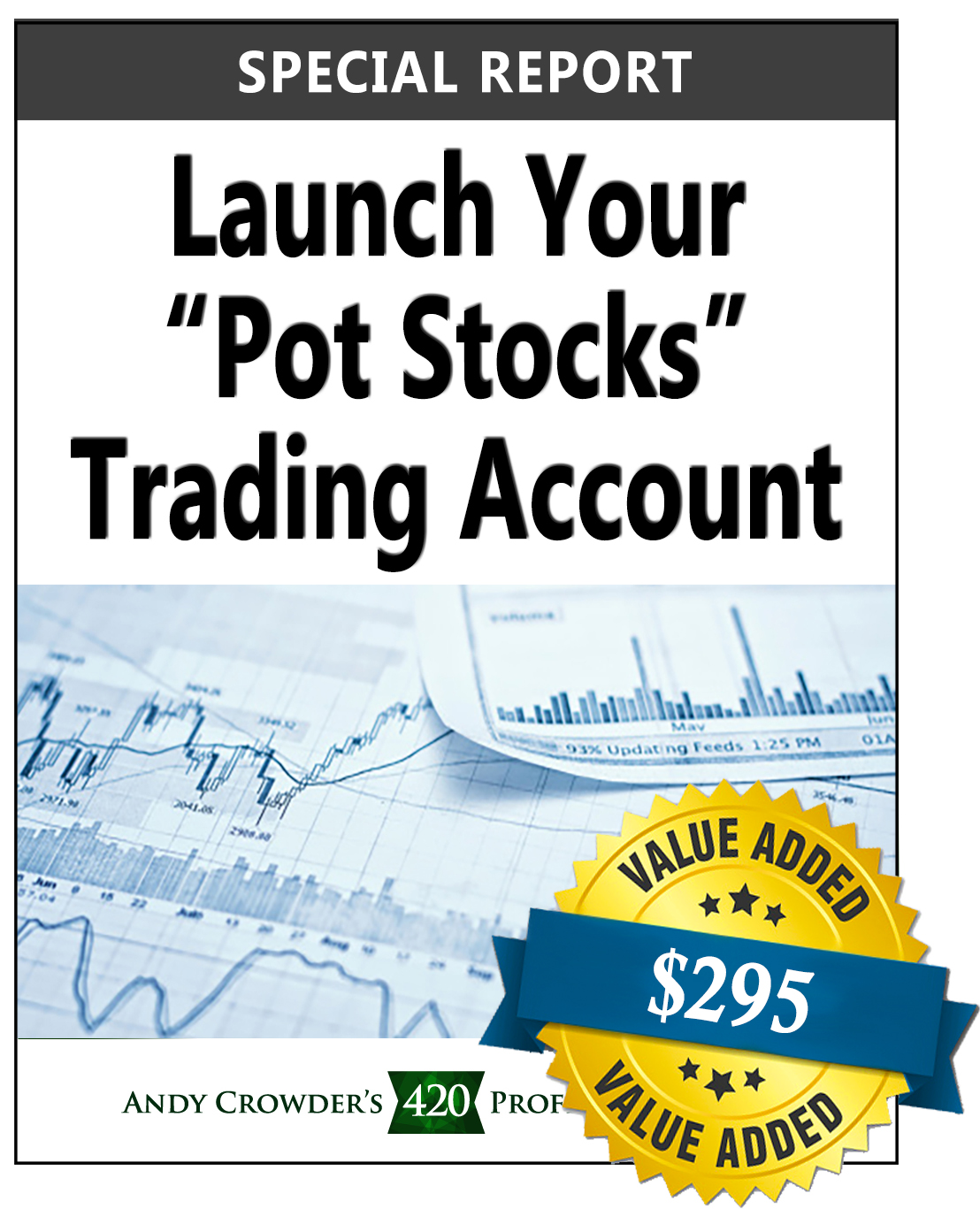 [Valued at $295]
Review top brokers for trading
Key things to consider
How to setup your account
Top 7 Stocks for Marijuana Trading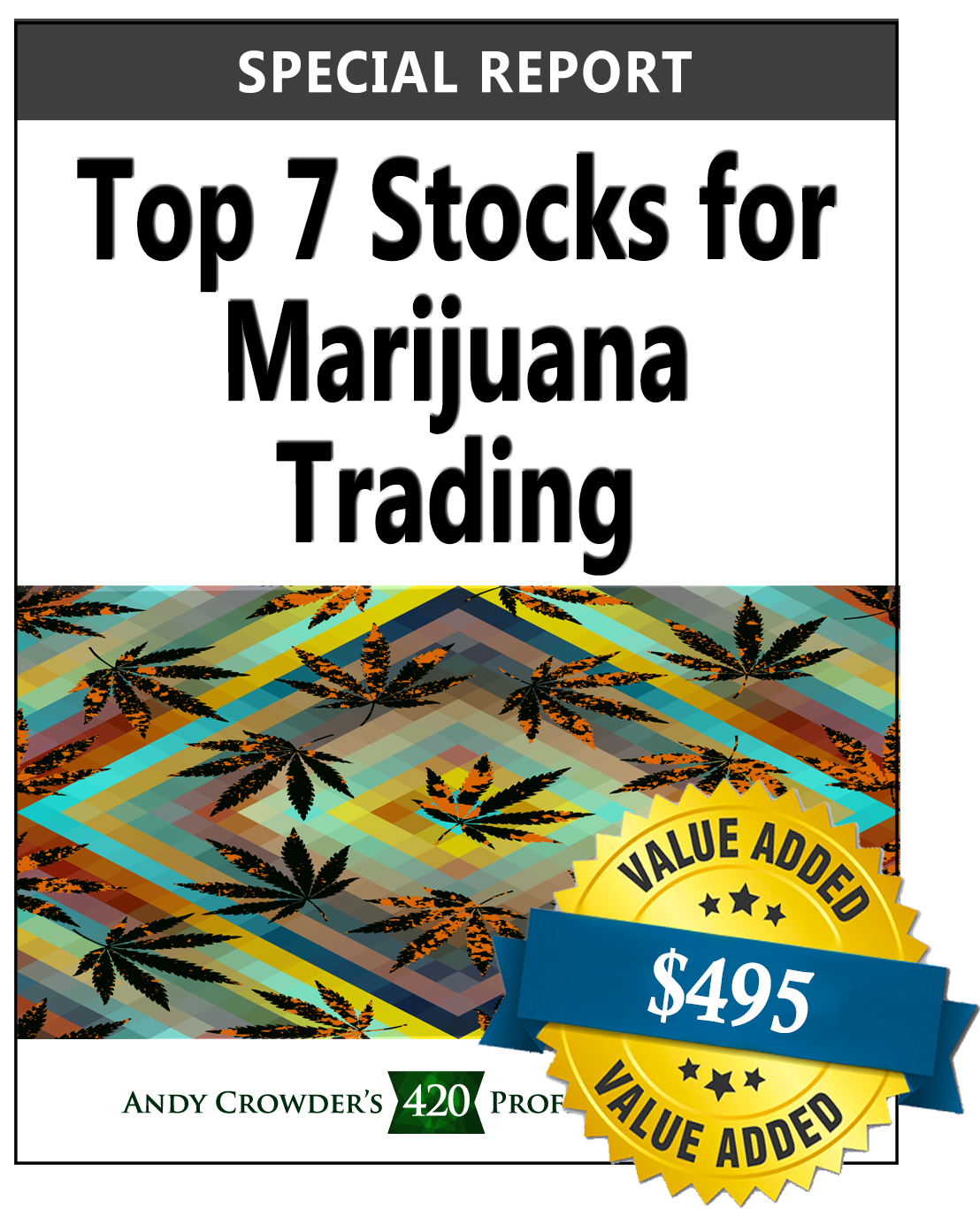 [Valued at $495]
Inside the top 2% of pot stocks
Fundamental research and analysis
Why these stocks make the cut
The Trading Profit Handbook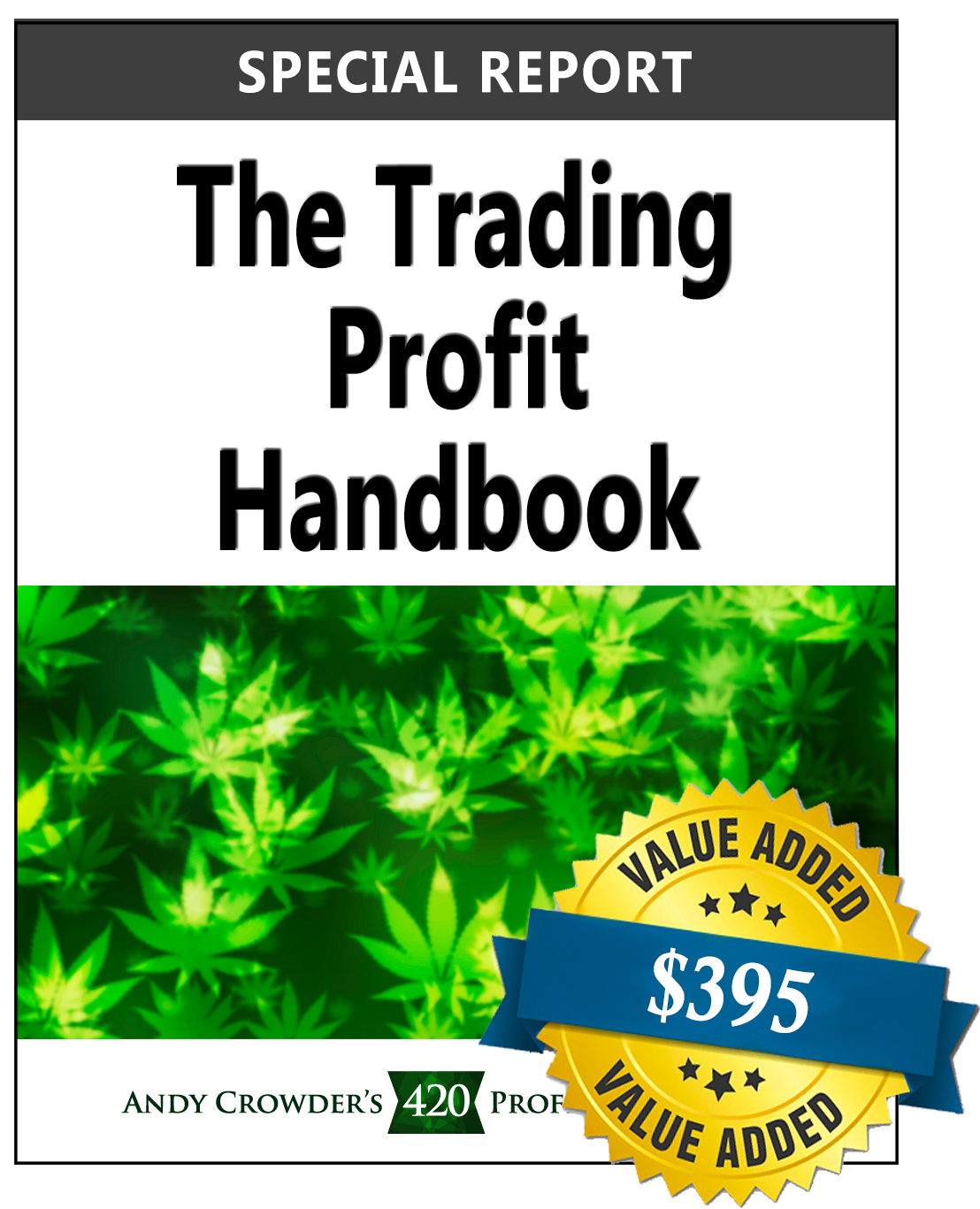 [Valued at $395]
Manual of trading tactics from a veteran floor trader
Key terms and top indicators
Buying vs. Selling options Inside Andy's top strategies
10X Profits with Pot Stocks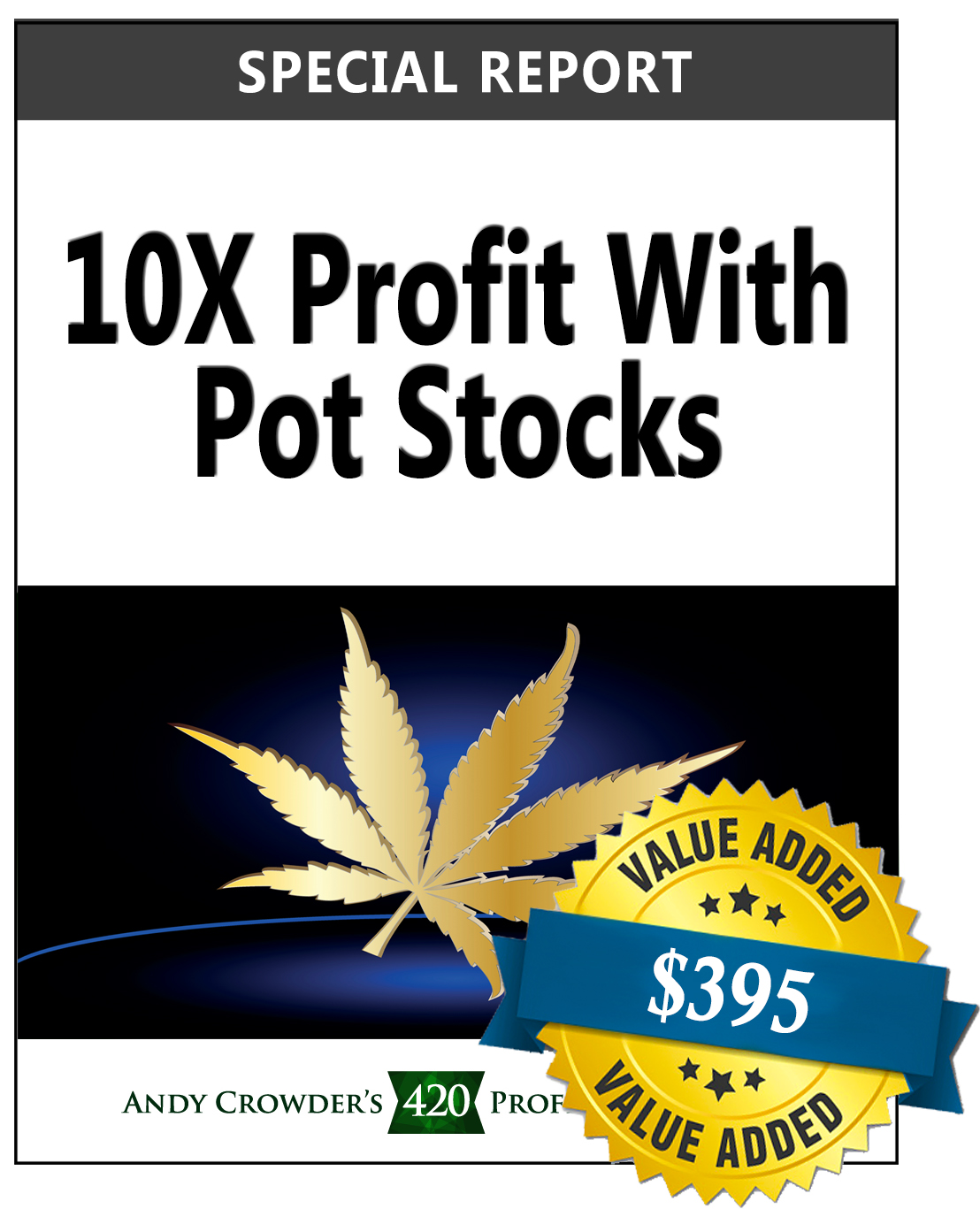 [Valued at $395]
In-depth strategy report on Andy's LEAPS
Use LEAPS to multiply your profits
Step-by-step guide
Collect Your "Pot Stock Checks" Every 37 Days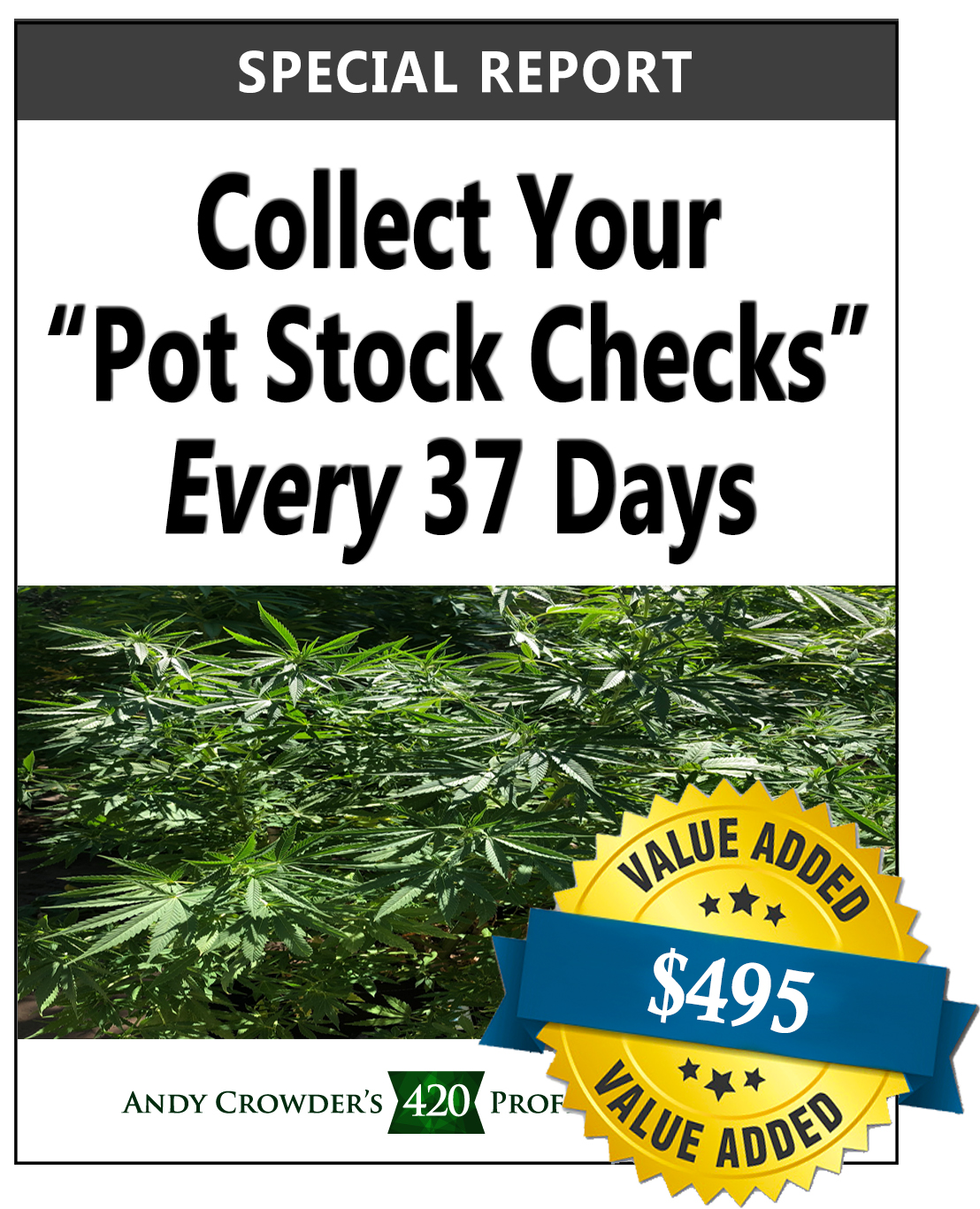 [Valued at $495]
Create your income stream with my top 7 stocks
Cash checks every 30 – 45 days
Earn $500 - $750 per trade
Trade Alerts - Email and Text Message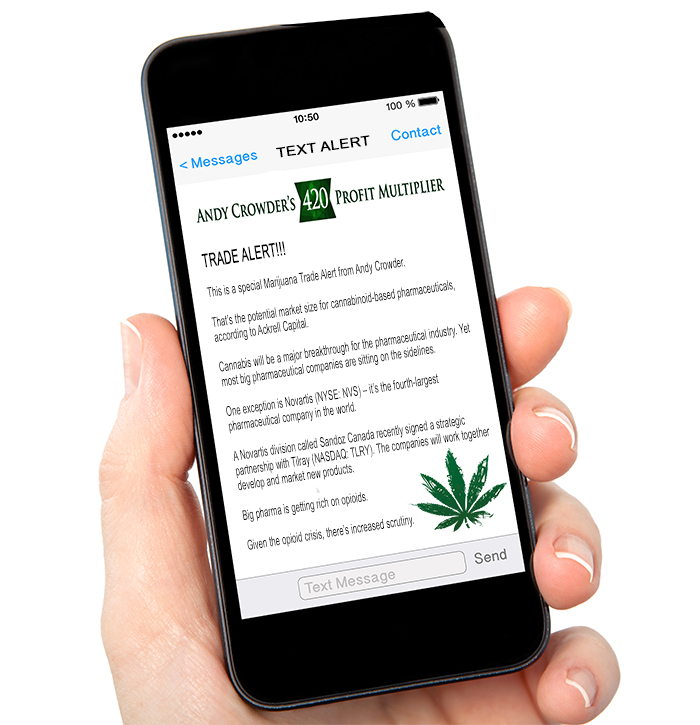 [Valued at $1,200/year]
Get alerts for every trade
Email delivery
SMS text message (FREE)
Access my 420 Profit Multiplier Website
[Value = PRICELESS!]
Private access to my members-only web site
Achieve of newsletters and reports
Trade alerts and the portfolio

Please Don't Waste This Opportunity...
And you still get BOTH my satisfaction guarantee AND my performance guarantee…

I'm confident that once you see the caliber of trades I'm going to give you, that you'll become a customer for life.

So, I want to make sure you have every opportunity to get this research – without price being a roadblock to your success.

However, this offer is good for only the next 10 minutes.

Fill out the short form below and get started NOW so you don't miss a single cent of profit.

Or, if you prefer, you can call our friendly Vermont based VIP member service team at 888-875-1960

Good opportunities seldom present themselves twice…

Lucky for you, this one did.

But this is your LAST CHANCE.

If you don't act now, you'll miss out on the lowest price we will EVER offer for my research…

And you'll miss out on your chance to make life-changing gains by multiplying your pot profits.

I don't want you to kick yourself later…

So, fill in your information, and I'll see you on the other side.

All the best,

Andy Crowder
Founding Editor, 420 Profit Multiplier