You are just one click away from gaining instant access...
And multiplying your Marijuana Profits!

Congratulations!

Since you made it to this page, that means we still have a few spots left.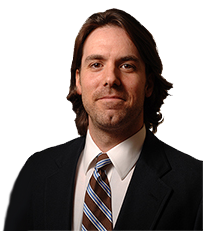 In just minutes from now, you'll be able to multiply your pot stock profits, and make 351%... 708%... even 1,239% from this unique trading system.

By now, you realize the truth…

My system for boosting marijuana profits is far superior to any other trading strategy in the world.

Best of all...

The hard part for you is over.

Because if you "say yes" -- I'll do all the hard work for you…

And show you exactly how to use my system to make windfall after windfall in pot stock profits.
Now You Are Ready To Multiply
Your Pot Profits
Why am I so confident this strategy can multiply pot stocks?

It's simple…

I've already used this method to multiply "boring" blue chip stocks.

For instance, I used my technique on Pfizer.

Shares went up 11.8%...

Not bad.

But using my secret, I've made 49.7%.

That means I was able to multiply my gains by over 4X!

And that's not all.

I did the same thing with Apple…

Shares climbed 21.2%...

But with my technique, I'm up 91% (multiplying my gains 4.2X!)

And it even worked with Coca-Cola. Shares went up 11.2%...

But my using my "profit boost" -- I'm up 51.4% (boosting my gains 4.5X!)

I've also made 108.2% on Caterpillar…

And 145% returns on Twitter...

Not bad for "boring" blue chip stocks!

And when you can multiply returns by 300% to 450%...

The potential for huge profit from the marijuana sector can't be denied.

Just think…

Since June 25th Cronos went up 73.2%...

Pretty amazing for only two months...

But using my technique, you could have made 148.9% in the same time period!

And that's just the beginning.

Since October of 2016, GW Pharmaceuticals went up 13.9%...

But using my method, you could have made 52.5% in the same timeframe.

And that's not all...

Cara Therapeutics has made 63.6% since the beginning of 2018…

But you could have made 124.1% using this amazing profit multiplier!

This secret trading method allows you to 2X… 3X… even 4X your potential profits…

All while risking LESS money…

And making INCOME every single month.

With the marijuana sector growing at a projected 1,000%... the opportunity to double, triple, or quadruple your money is very real.

And I expect you'll even see a few opportunities to 10X your money.

Amazing.
With My System,
Making Insane Profits Is Easy
My system uses 5 simple steps to boost returns far over what regular "buy and hold" investors will see.

Step 1: Select the RIGHT investments
No penny stocks

No "stock promotions"

No pink sheets or OTC stocks

No foreign stocks

ONLY 2% of "pot stocks" meet my strict criteria

Step 2: Use SEC Rule 9b-1

By using the Nixon-Era Rule we can actually multiply our potential gains while limiting the risk -- and actually profiting from volatility.

It's all because of a special way to trade options…

But this is NOT your typical options strategy.

Instead, we use options to LIMIT our risk, while also collecting instant income.

Step 3: Don't BUY Stocks – Do THIS instead

By using special long term option contracts (called LEAPS), we spend less money to get the same potential returns.

In other words…

We get long-term exposure with unlimited upside.

This step alone allows you to make 4x more profit!

But we don't stop there…

Step 4: Use a simple income trick to get PAID from these LEAPS

NONE of the pot stocks pay regular "dividends" yet…

But that shouldn't stop YOU from getting paid every month.

With my system, you can get income every 30 to 45 days.

And lock in 10% to 15% over and over again.

This alone is enough to easily DOUBLE YOUR MONEY in 7 months or less.

And that's STILL not all…

Step 5: BONUS: There's a special 2-part trade that lets you make money in any market

This is the biggest difference with my trading system.

Most buy and hold investors -- and even options traders -- limit their profits to getting the direction of the trade right.

Not you and me.

We get paid no matter what.

If the stock goes up -- you make money.

If the stock trends down -- you make money.

Even if the stock is "range bound" -- if it goes up and down like a roller coaster (and makes every other investor on the planet lose sleep)...

YOU STILL MAKE MONEY.

That's the beauty of my system.

And as you can see...
This Is NOT A Typical "Buy and Hold"
Stock Picking Service
Ask yourself…

How long have you had to play Wall Street's rigged game?

Years…

Decades?

You've been stuck figuring out what stocks to get in…

When to buy…

When to sell.

Then wait months (or YEARS) to make a little money.

And settle for pennies in dividend income along the way.

No more.

When you join me in this innovative approach to investing, making profits will be almost automatic.

You'll get the same upside exposure to the world's fastest-growing pot stocks for 85% LESS money…

And you'll get paid over and over again -- month after month.

You'll get the income automatically -- right into your account.

You won't have to be glued to the computer and get the timing right down to the second.

Instead, you can sit back and relax -- knowing your income is safe whether the stock goes up, down, or nowhere at all.

It's that simple.

Remember, I've already made 412% gains in "boring" blue chip stocks.

In fact, I've multiplied the gains of these low growth companies by 4 - 5X's -- making 91%... 108.2%... and 145% returns.

And now I'm going to do the same in pot stocks -- a sector which is projected to grow 1,000% in the next few years.

The potential is staggering.

But, if you want to join my new endeavor...
I Want You To Be 100% Committed To
Boosting Your Returns
Now, you don't have to spend hundreds of hours researching the best companies to get in…

And deciding what options prices have the highest probability of success.

That's the hard work I'm going to do FOR YOU.

And you won't have to lose sleep worrying about your trades…

Or spend all your time glued to a computer.

Nope.

My system gives you MORE freedom…

And gives you more profit so you can finally have the lifestyle you deserve.

Remember… you get paid even if the stock goes down…

So, no more worrying about every little dip the stocks take over time.

But…

If you are one of only 100 people I'll let in today…

I do expect a few things in return.

1.) First, you must be willing to devote at least 5 minutes reviewing my alerts when they come in (usually once a week or so).

If you cannot devote 5 minutes a week to changing your financial lifestyle, this may NOT be right for you.

2.) Second, you must be willing to ignore the noise. Forget about what happens on the financial news shows… don't listen to the "talking heads".

Don't follow the "dumb" money -- and don't invest like the other 99.9% of investors.

If you need to "follow the crowd"... then this may NOT be the strategy for you.

3.) Third, you must be willing to take on a whole different perspective about investing in stocks.

If you aren't open to a way to make volatility actually work FOR you rather than against you…

And if you are dead set on believing the ONLY way to make money is when a stock goes up…

Once again…

This may NOT be the right service for you.

However…

If you are ready to think DIFFERENTLY about investing…

And if you are ready to get BIGGER returns than 99.9% of the other investors blindly trying to catch a "break"...

This could be life-changing for you.
So, What will You Get When You Join
My 420 Profit Multiplier Service?
Weekly 420 Profit Multiplier Newsletter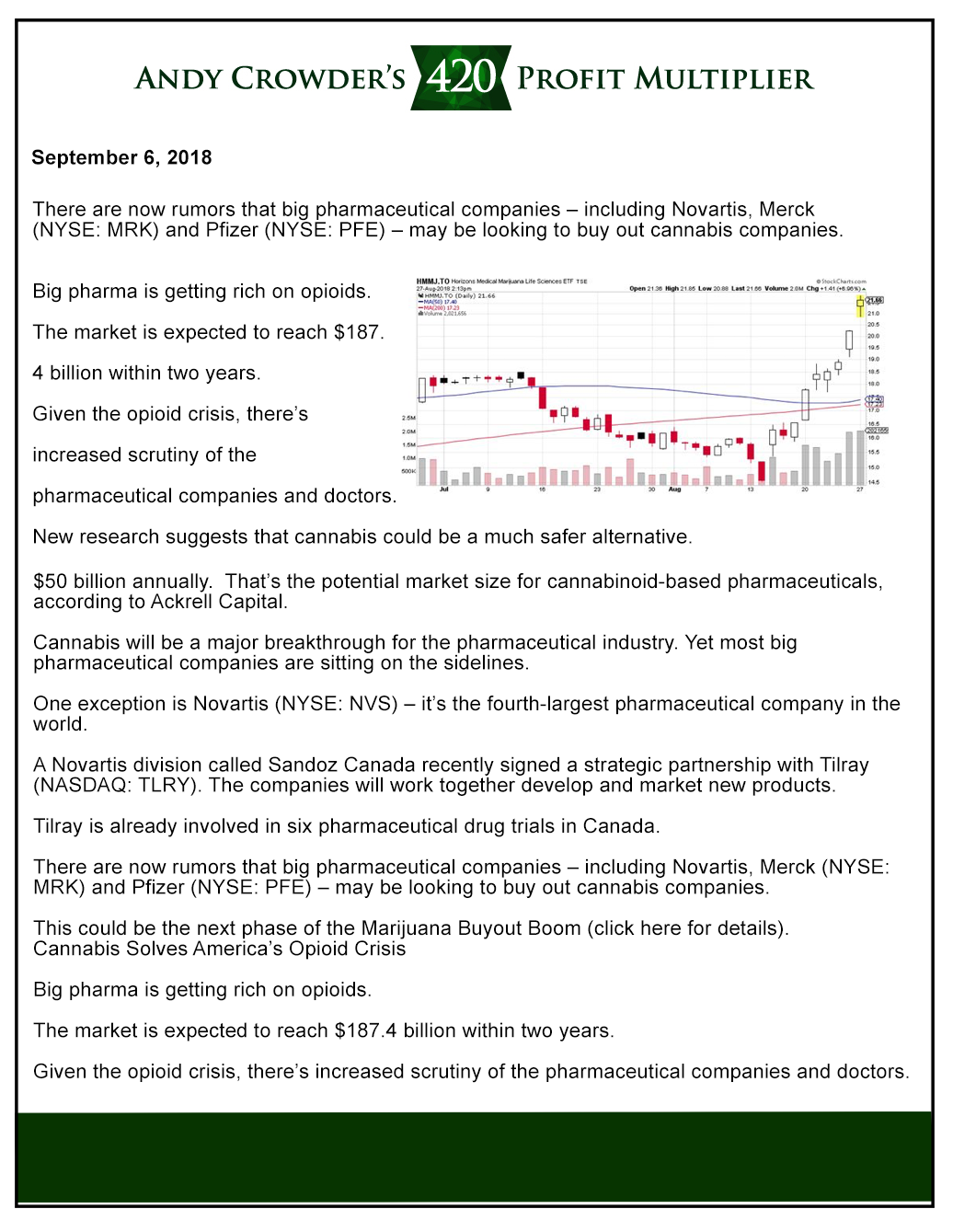 [Valued at $1,995/year]
See my trading strategies in action

Model portfolios for tracking trades

Members-only web site
Marijuana Trader 5 Video Series
[Valued at $995/year]
5 just-released training videos
Video 1: Setup your brokerage account
Video 2: The #1 Indicator
Video 3: How to Make Your 1st Big Profits
Video 4: Collect Your Marijuana Checks
Video 5: The Secret to Managing Trade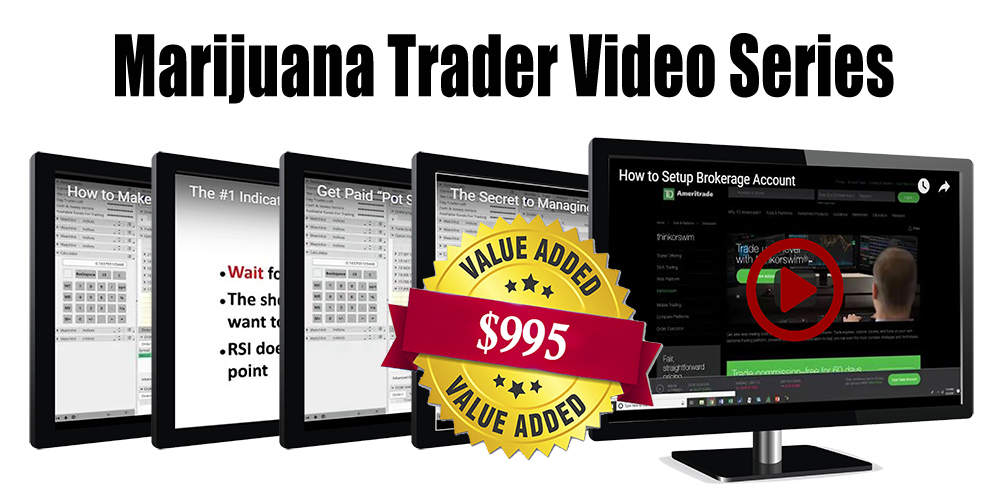 Launch Your "Pot Stocks" Trading Account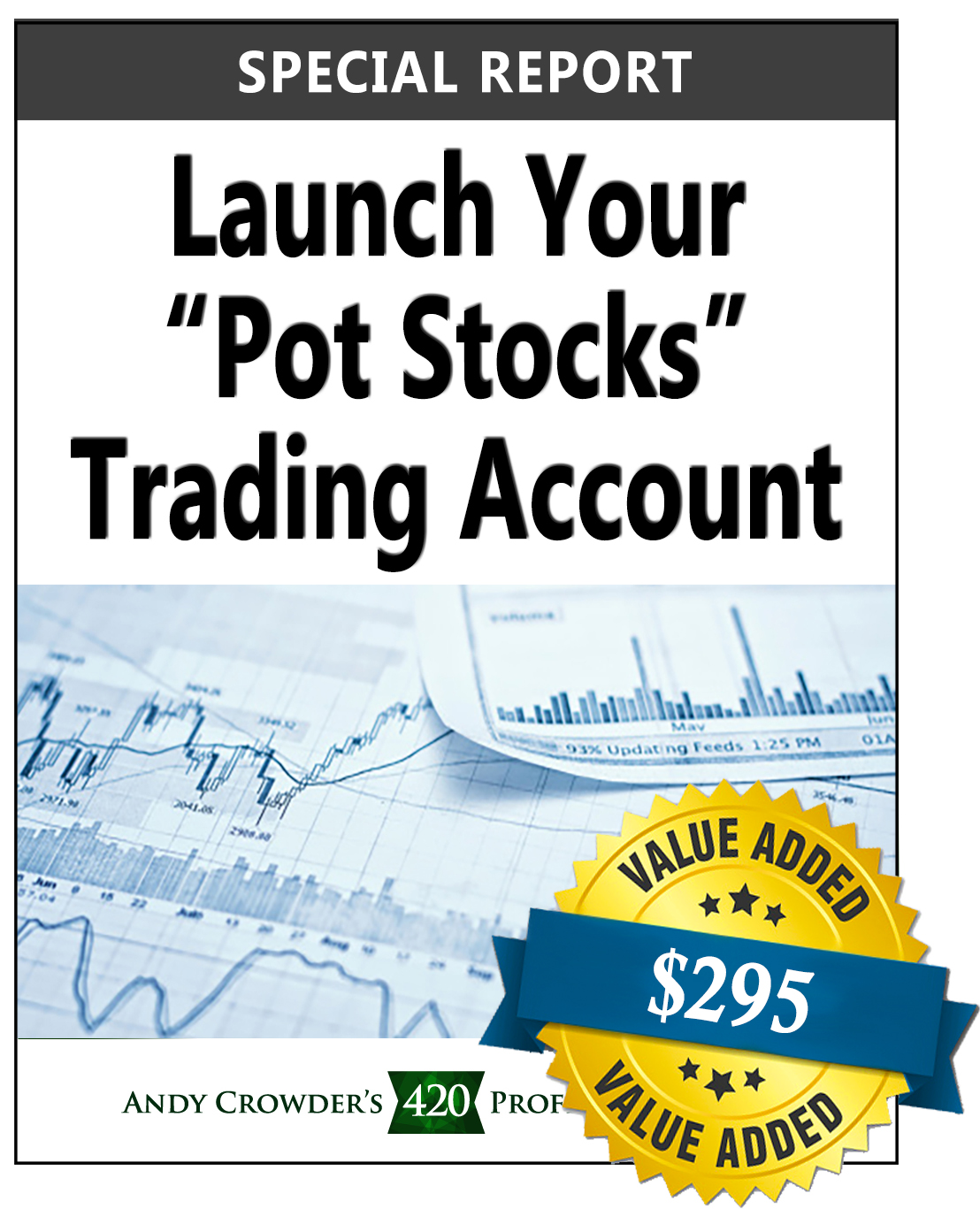 [Valued at $295]
Review top brokers for trading
Key things to consider
How to setup your account
Top 7 Stocks for Marijuana Trading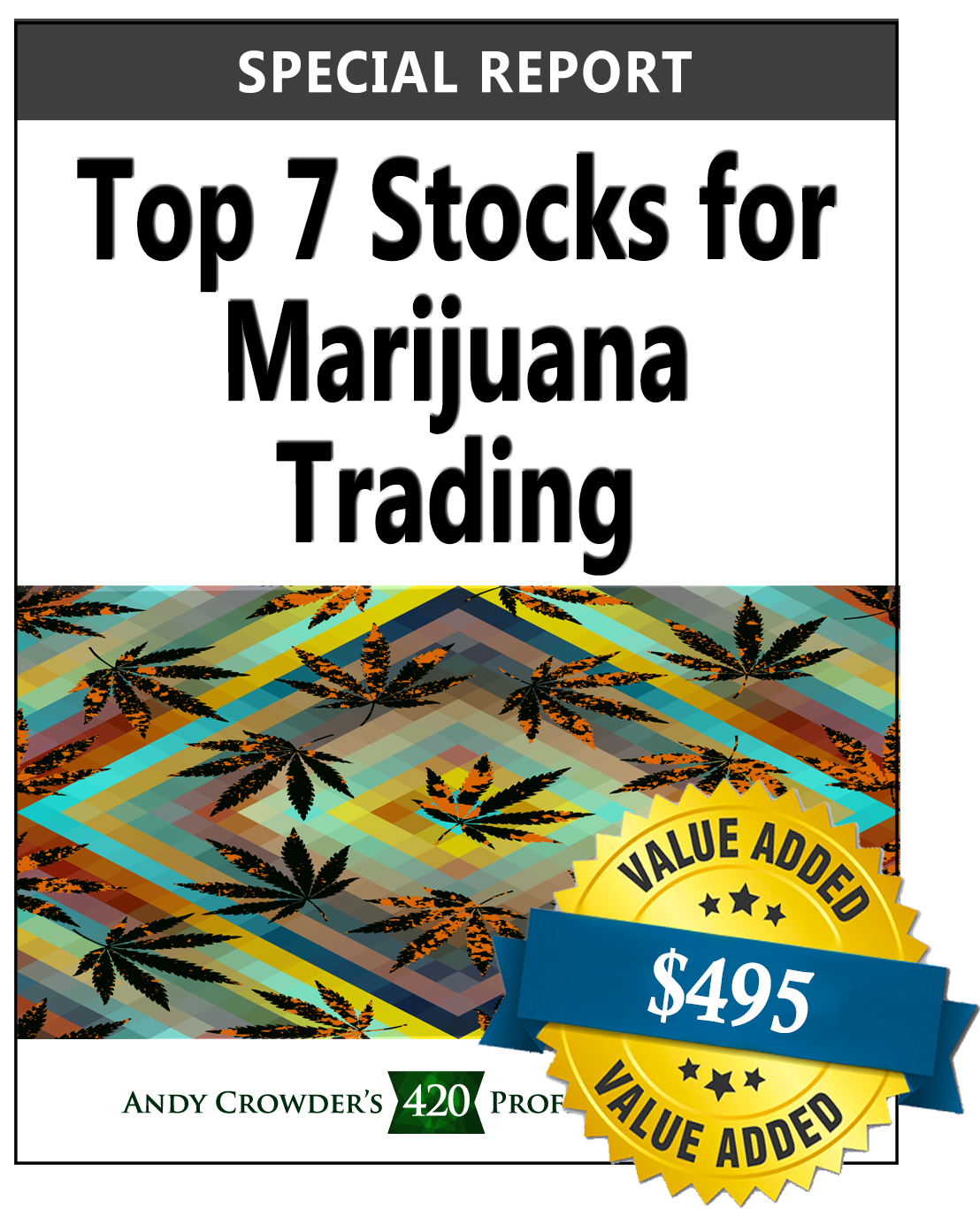 [Valued at $495]
Inside the top 2% of pot stocks
Fundamental research and analysis
Why these stocks make the cut
The Trading Profit Handbook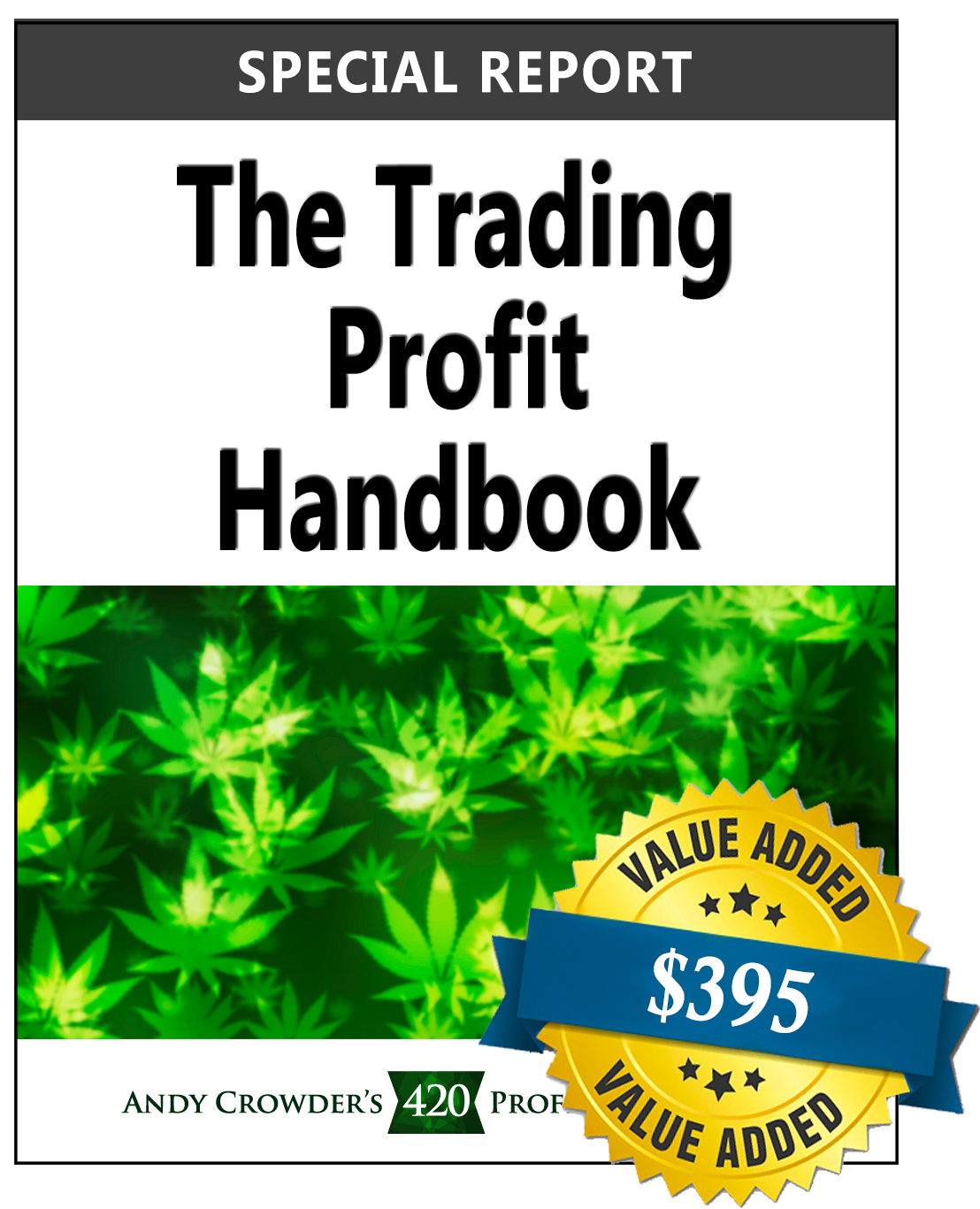 [Valued at $395]
Manual of trading tactics from a veteran floor trader
Key terms and top indicators
Buying vs. Selling options Inside Andy's top strategies
10X Profits with Pot Stocks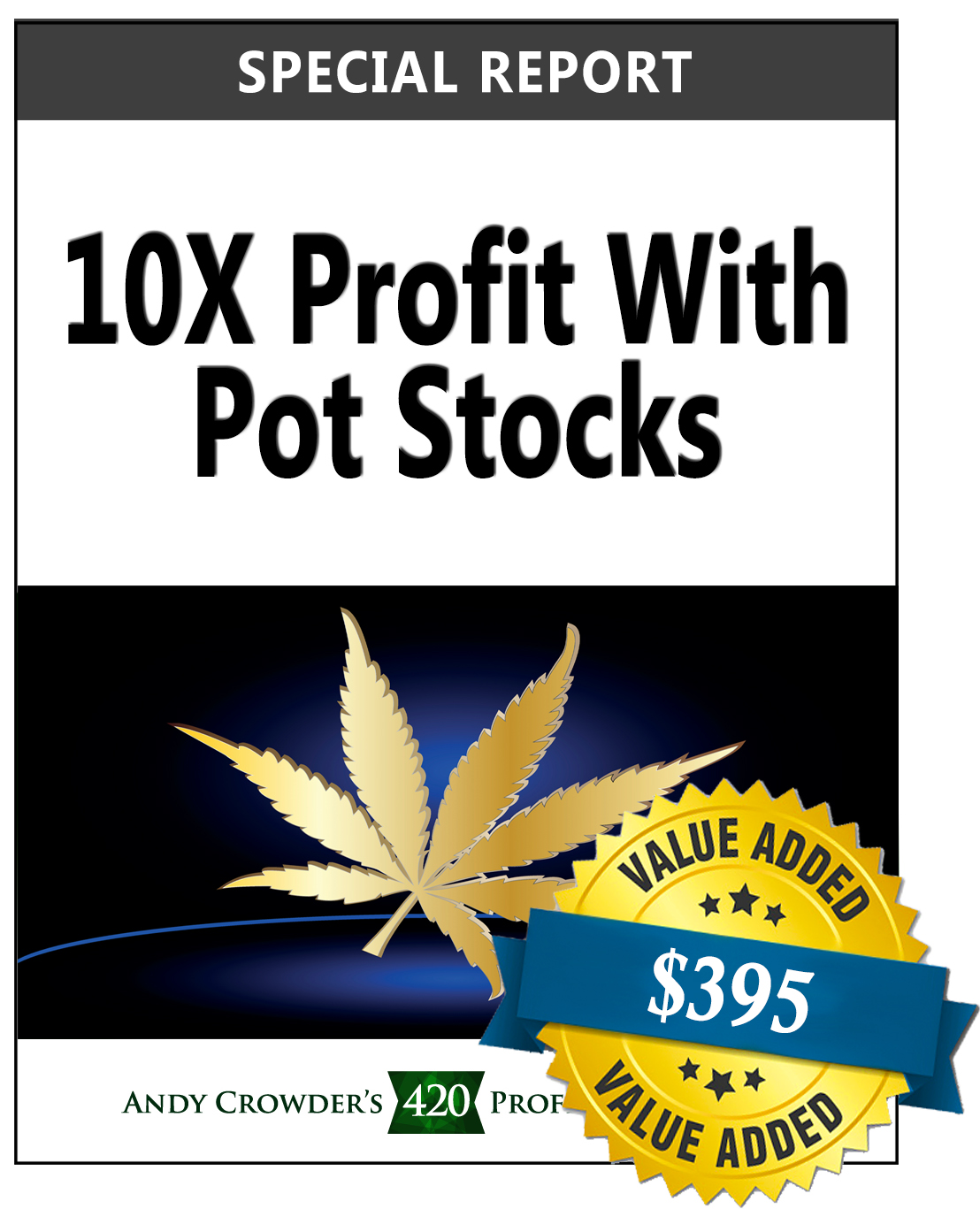 [Valued at $395]
In-depth strategy report on Andy's LEAPS
Use LEAPS to multiply your profits
Step-by-step guide
Collect Your "Pot Stock Checks" Every 37 Days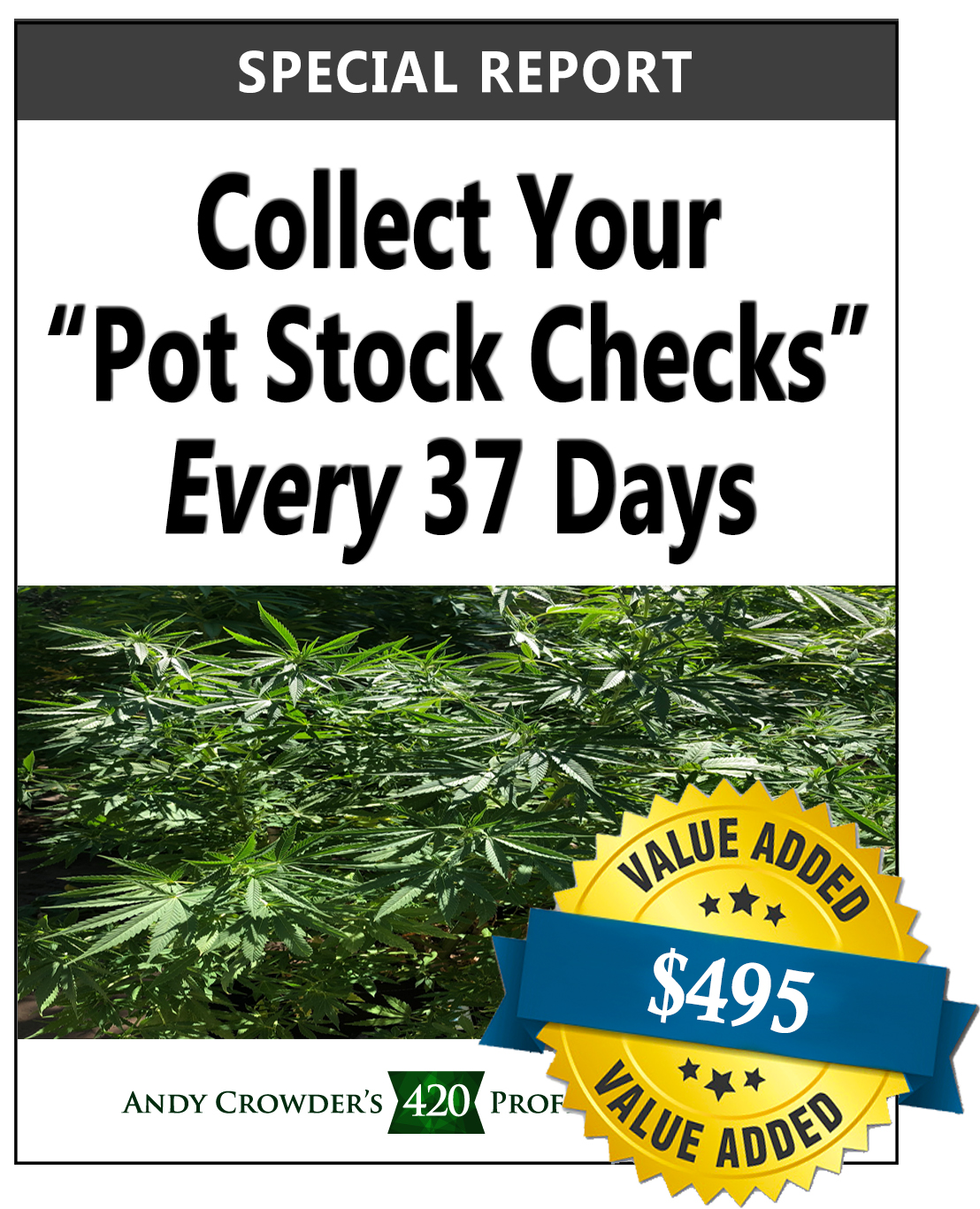 [Valued at $495]
Create your income stream with my top 7 stocks
Cash checks every 30 – 45 days
Earn $500 - $750 per trade
Trade Alerts - Email and Text Message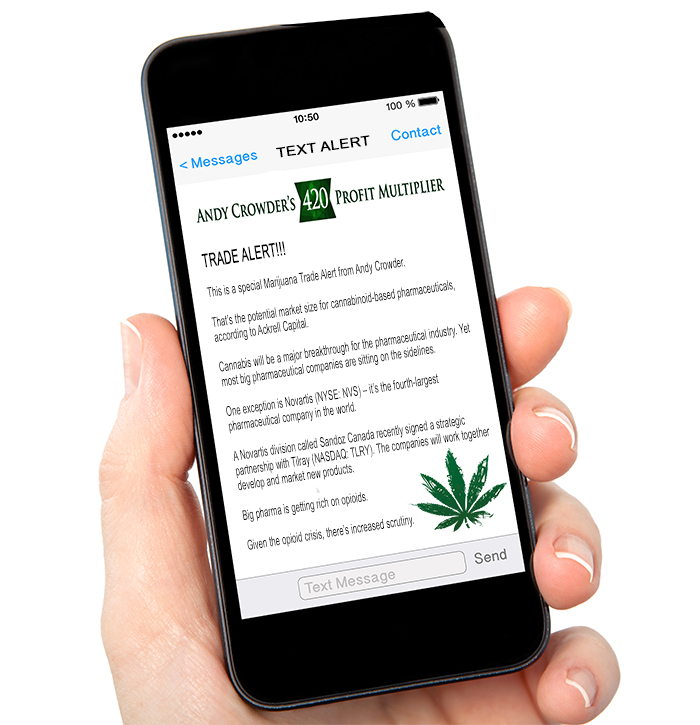 [Valued at $1,200/year]
Get alerts for every trade
Email delivery
SMS text message (FREE)
Access my 420 Profit Multiplier Website
[Value = PRICELESS!]
Private access to my members-only web site
Achieve of newsletters and reports
Trade alerts and the portfolio
I CANNOT Let In More Than
100 People Today
My team and I have spend hundreds of hours developing this strategy and getting it ready for you…

It's easily the equivalent of $100,000 or more in research and development costs.

But don't worry, you won't have to pay anywhere NEAR that for access to this elite research.

However, I do have to be very careful about who I allow to access this proprietary strategy.

The more people who learn this method, the less money my members could potentially make from these trades.

And it's my responsibility to protect my members.

I won't risk this unique approach to investing becoming too "mainstream" because then the profitability will decrease…

I simply can't let that happen.

That's why I'm limiting the number of people who can get in today to only 100.

Since you made it to this page, you still have a chance.

However, this may be your one and only shot to gain admission.

Now, the price of the service certainly isn't cheap.

And that's on purpose.

Especially since you are getting over $8,860 worth of research and bonuses today.

Plus, with so few spots available, we want to ensure we are accepting only the most serious investors.

But at $2,997 for one year, it really is a steal at this "retail" price.

Especially since you'll get an average of one trade a week (sometimes more)...

And since just one trade could pay for an entire year's worth of trades.

However…

You took the time to join my live presentation.

You've already proven you are serious about bettering your financial situation, and adding to your trading skillset.

In short, you are exactly the kind of person I would love to have in my group.

So, if you accept my offer right now, I'll give you an unprecedented deal…

For just $1,597, you'll have THREE YEARS access to my research.

That's an 82% discount off the regular price.

Basically, I want to make this a "no-brainer"...

And since you are reading this right now, the offer is still valid.

You can still access this incredible discount.

However, you must enter your information, hit the button, and receive your confirmation in order to guarantee you can claim this offer.

If you don't accept it now, I cannot guarantee you'll be able to return to this page -- or receive these same terms -- at a later time.

In fact, I plan on raising the price to this service considerably in the future.

I'm not here to intimidate you or persuade you.

If this isn't right for you, then I don't want you to take the spot of someone else who really wants it.

That said...
I'm Making You A Promise
I know this is a big decision, so I want to make sure you know I'm absolutely committed to YOUR success.

That's why I'm giving you a 100% Satisfaction Guarantee: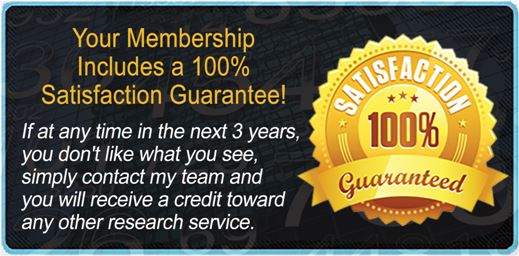 But that's not all…

As a trader, I'm used to "eating what I kill"...

If I didn't make a profit as a trader, I didn't eat.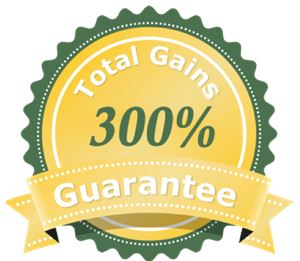 I know that at the end of the day…

RESULTS beat PROMISES every time.
That's why I'm also including a PERFORMANCE GUARANTEE as well.

With this special offer, we're going to completely shoulder all of the risk.

That means you can give 420 Profit Multiplier a complete test-drive over the next TWELVE months.

And if I don't give you the chance at total gains of 300%, then I'll work for free. You'll get an extra year of membership for no cost whatsoever.

I'm doing this in order to PROVE to you my absolute dedication to helping you succeed.

Rest assured, I will be tirelessly working for you.

I'll make every sacrifice in order to give you the chance to make money (just as I have).

I'll be with you every step of the way as we get in on the biggest opportunity we'll likely see in our investment careers.

The pot sector is exploding -- perhaps growing 1,000% or more.

NOW is the time to act…

And boost your profits from this red-hot market.

Fill out the short form below and get started NOW so you don't miss a single cent of profit.

Or, if you prefer, you can call our friendly Vermont based VIP member service team at 888-875-1960
Where Do You Go From Here?
Now that you've joined me for my presentation, you only have 2 options:

Option #1: Do nothing today and be on your own

Basically, you can go it alone.

Maybe you'll stay on the sidelines, and completely miss the pot boom.

Years from now, you could be looking back, wishing you took action today...

Or maybe you'll devote hundreds of hours figuring out which pot stocks to get into, and praying you made the right decision.

You'll have to figure out which companies are worth investing in (90% of them probably will go out of business and won't make you money)...

And you'll have to worry about every time the stock dips, or goes through a lot of volatility (remember -- on your own, you'll ONLY make money while the stock goes up).

Bottom line: you WON'T have the best research at your disposal.

And you WON'T be using my trading technique to boost your profits.

Option #2: MULTIPLY your marijuana stock profits with something NEW

If you are brave enough to do what most people are unwilling to do…

You'll have a chance to get returns that most people only dream of.

It's up to you…

And it's decision time.

Are you going to go it alone -- and buy, hold, and pray?

Or are you going to let me do all the hard work for you…

I'll evaluate the best opportunities in the marijuana sector…

And I'll show you how to multiply your gains with my proprietary trading service.

One year from now, your entire life -- and your portfolio --

Could be completely different.

Soon you could be seeing dramatic 412%... 536%... even 1,026% gains...

Or not.

It all comes down to what you decide today…
This Could Be The BEST Investment Desision You Will EVER Make
I'll be honest with you…

There are usually 2 types of people who join free presentations like the one you just saw.

First, there are the people who show up looking for some FREE investment picks. They just want a couple names of stocks or trades.

They'll come hear, learn a little. And then go away and NOT TAKE ACTION.

Then there are people like US.

People who are 100% committed to results.

People who don't want AVERAGE RESULTS. People who don't want to earn a safe 7% return per year.

People who don't want to LOSE money in the next market crash.

People who are ready to embrace new strategies. Ready to get better results.

If you're a serious person who would like to quickly grow a small trading account of just $10,000 into $100,000 over the next three years…

Or turn $100,000 into over $1 million or more in the same amount of time…

Then joining me on this journey could be the best investment decision you will ever make.

So, I hope to see you on the other side.

All you need to do is enter your information, and hit the button below.

With just a click of the mouse everything in your finances and your portfolio could change for the better.

Or if you prefer to speak with someone personally…

You may call our friendly Vermont based VIP member service team at 888-875-1960

To your success,


Andy Crowder
Founding Editor, 420 Profit Multiplier