Weekly 420 Profit Multiplier Newsletter
[Valued at $1,995/year]
See my trading strategies in action
Model portfolios for tracking trades
Members-only website
Marijuana Trader 5 Video Series
[Valued at $995/year]
5 crucial training videos
Video 1: Setup your Brokerage Account
Video 2: The #1 Indicator
Video 3: How to Make Your 1st Big Profits
Video 4: Collect Your Marijuana Checks
Video 5: The Secret to Managing Trade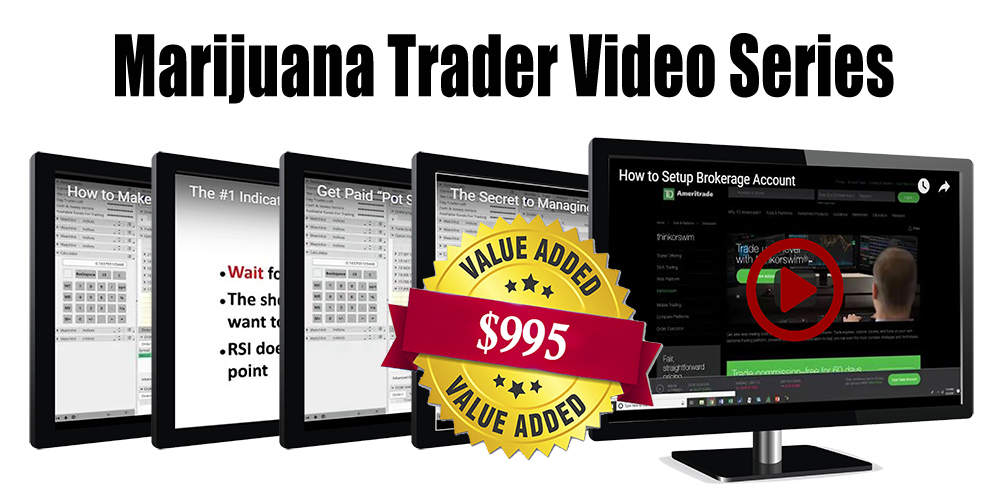 Launch Your "Pot Stocks" Trading Account
[Valued at $295]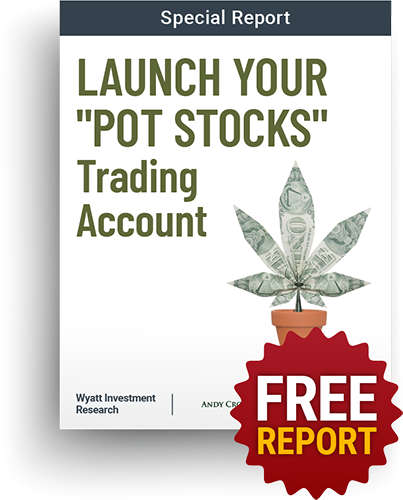 Review top brokers for trading
Key things to consider
How to setup your account
Top 7 Stocks for Marijuana Trading
[Valued at $495]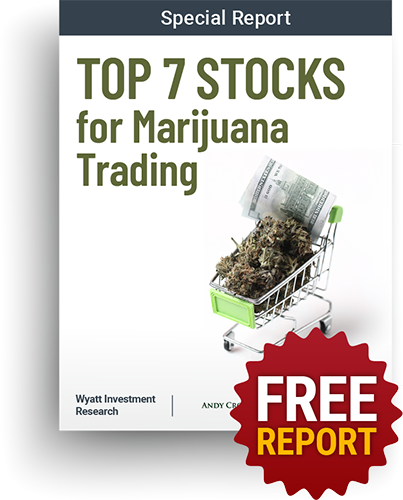 Inside the top 2% of pot stocks
Fundamental research and analysis
Why these stocks make the cut
The Trading Profit Handbook
[Valued at $395]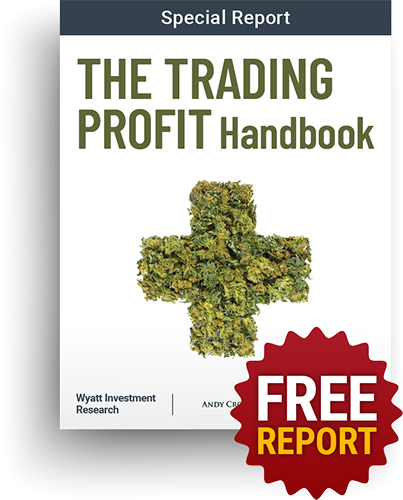 Manual of trading tactics from a veteran floor trader
Key terms and top indicators
Buying vs. Selling options inside the top strategies
10X Profits with Pot Stocks
[Valued at $395]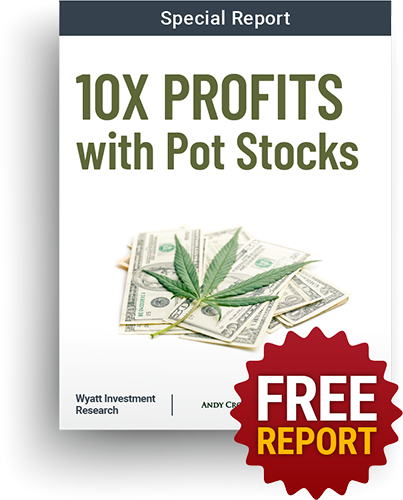 In-depth strategy report on LEAPS
Use LEAPS to multiply your profits
Step-by-step guide
Collect Your "Pot Stock Checks" every 37 Days
[Valued at $495]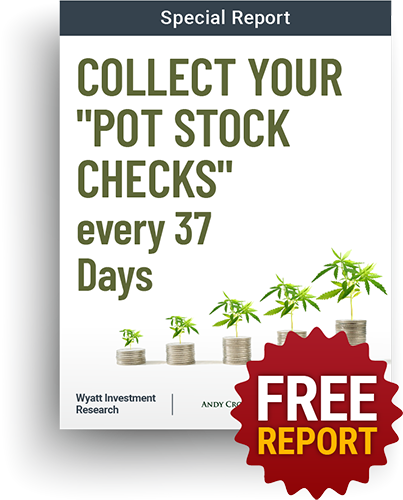 Create your income stream with my top 7 stocks
Earn up to $500-$750 per trade which could mean cashing checks every 30-45 days
Trade Alerts - Email and Text Message
[Valued at $1,200/year]
Get alerts for every trade
Email delivery
SMS text messages (FREE)
Access my 420 Profit Multiplier Website
[Valued = PRICELESS!]
Private access to my members-only website
Archieve of newsletters and reports
Trade alerts AND the portfolio
I CANNOT Let In More Than 50 People Today
My team and I have spend hundreds of hours developing this strategy and getting it ready for you…
It's easily the equivalent of $100,000 or more in research and development costs.
But don't worry, you won't have to pay anywhere NEAR that for access to this elite research.
However, I do have to be very careful about who I allow to access this proprietary strategy.
The more people who learn this method, the less money my members could potentially make from these trades.
And it's my responsibility to protect my members.
I won't risk this unique approach to investing becoming too "mainstream" because then the profitability will decrease…
I simply can't let that happen.
That's why I'm limiting the number of people who can get in today to only 50.
Since you made it to this page, you still have a chance.
However, this may be your one and only shot to gain admission.
Now, the price of the service certainly isn't cheap.
And that's on purpose.
Especially since you are getting over $8,860 worth of research and bonuses today.
Plus, with so few spots available, we want to ensure we are accepting only the most serious investors.
And since you are reading this right now...
You can still access this incredible discount.
However, you must enter your information, hit the button, and receive your confirmation in order to guarantee you can claim this offer.
If you don't accept it now, I cannot guarantee you'll be able to return to this page -- or receive these same terms -- at a later time.
In fact, I plan on raising the price to this service considerably in the future.
I'm not here to intimidate you or persuade you.
If this isn't right for you, then I don't want you to take the spot of someone else who really wants it.
That said...
I'm Making You a Promise
I know this is a big decision, so I want to make sure you know I'm absolutely committed to YOUR success.
That's why I'm giving you a 100% Satisfaction Guarantee:
NOW is the time to act…
And boost your profits from this red-hot market.
Fill out the short form below and get started NOW so you don't miss a single cent of profit.
Or, if you prefer, you can call our friendly Vermont based VIP member service team at 888-875-1960
Where Do You Go From Here?